At United Parish in Brookline we love any excuse for two things: a chance to get together and a chance to eat!
Coffee & Conversation
Each Sunday before and after worship, the church comes alive with the smell of coffee, the sound of conversation, and goodies brought by members and friends. Connect with long-time friends, engage with visitors or find a quiet corner to catch up on the news. All are welcome!
Dinners for Eight
Twice a year, the Gathering Ministry Team hosts dinners (and cookouts!) for about eight in nearby homes and at the United Parish building. These gatherings offer good food and good conversation in a small group setting. Sign up when the next Dinner for Eight is announced. Everyone is welcome!
Picnics
Potluck picnics allow us to make closer connections amid the smell of a charcoal grill, the sound of laughter and the taste of potato salad, hot dogs, homemade dishes and fresh baked cookies!  Picnics take place next to the church building in our own Memorial Park. There we share stories, welcome visitors and sit around picnic tables while children jump and play on our playground equipment.
Potlucks
Throughout the year, we gather for shared meals and time to connect and enjoy each other's company. Potlucks are a great way to get to know someone you haven't met before, and catch up with old friends too. 
Upcoming Let's Eat! Events
Latest Let's Eat! News
Volunteers Needed for Lenten Dinner Church
Posted:
Mar 7 2019 - 10:09am
Our popular Lenten dinner church series begins on March 14 at 6 PM in the Parlor. This space is one of our most intimate and rich worship opportunities at United Parish, and it also one of our most labor-intensive to organize. As such, we need whatever help you can provide!
The following roles are needed for each of our 5 dinner church gatherings:
Soup Preparation (1 person/family): Preparing a simple, vegetarian dinner soup that serves between 30-35 people. Soups can be prepared anytime the week before dinner church and dropped off for refrigeration at UP. This is a great way to contribute if you can't make dinner church this year!
Salad Preparation (1 person/family): Preparing a simple garden salad that serves between 30-35 people. Salads can be prepared ahead of time and dropped off at UP. This is a great way to contribute if you can't make dinner church this year!
Setup (2 people): Extra sets of hands to setup tables, table settings, serving ware, etc. Setup volunteers should plan to arrive around 5:15 before dinner church at 6.
Cleanup (2 people): Extra sets of hands to breakdown tables, clean dishes, and packup leftovers. Cleanup volunteers should plan to stay until around 7:30.
Volunteers to prepare soup and salad are especially needed.
If you are willing to volunteer in any of these roles for our dinner church dates- March 14, March 21, March 28, April 4, April 11- please contact Seminarian Wilson Hood at wilson@upbrookline.org ASAP. Let Wilson know if you have any questions, and thank you for helping create a sacred Lenten season of reconnection and renewal for the United Parish community.
LGBTQ Quarterly Brunch: Friends, Fellowship and Brunch
Posted:
Mar 6 2019 - 10:20am
United Parish is starting a new social group for lesbian, gay, bi, trans, and queer folks within our church as a way to build community. We'll be gathering together one Sunday a season (winter, spring, summer, fall) for brunch after worship. Join us for the kick-off brunch on Sunday, March 24 around 12:15pm. We'll meet in the Marion Street lobby and head to Jin's Asian Cuisine (329 Harvard Street, 7-minute walk from United Parish) for an all-you-can-eat brunch ($13.50 per person; financial assistance available). Contact Seminarian Wilson Hood at wilson@upbrookline.org.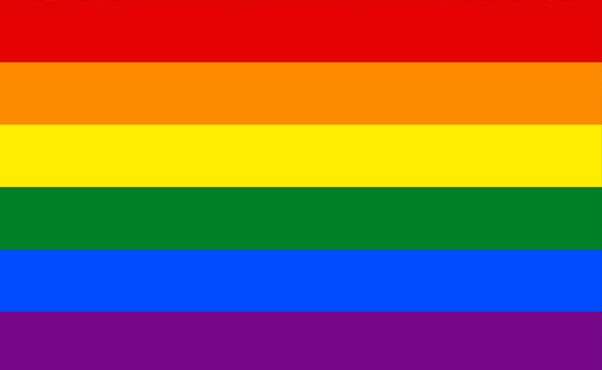 Sign up for Dinners for 8!
Posted:
Feb 27 2019 - 10:29am
It's time to sign up for a favorite United Parish tradition, Dinners for 8! These dinners are a chance for us to gather and deepen our connections to one another in small groups of around 8 people. The meal dates are scheduled for Saturday, March 30, Sunday, March 31, Friday, April 5, and Saturday, April 6. Daytime and evening gatherings are offered. All are welcome to host or attend—newcomers, long-time members, and friends of all ages! 
Hosting:  If you are interested in hosting a meal, please sign up via this LINK. Hosts choose to either provide the meal or coordinate a potluck-style gathering. You can host at home or at United Parish. 
Attending a meal: If you would like to sign up to attend a meal, please click on this LINK to indicate your availability and other important information.
Both: If you would like to host and attend a dinner, please fill out both forms!
***Last day for signups will be March 24***
Please contact gathering@upbrookline.org with any questions and we look forward to seeing you at dinner!