At United Parish in Brookline we love any excuse for two things: a chance to get together and a chance to eat!
Coffee & Conversation
Each Sunday before and after worship, the church comes alive with the smell of coffee, the sound of conversation, and goodies brought by members and friends. Connect with long-time friends, engage with visitors or find a quiet corner to catch up on the news. All are welcome!
Dinners for Eight
Twice a year, the Gathering Ministry Team hosts dinners (and cookouts!) for about eight in nearby homes and at the United Parish building. These gatherings offer good food and good conversation in a small group setting. Sign up when the next Dinner for Eight is announced. Everyone is welcome!
Picnics
Potluck picnics allow us to make closer connections amid the smell of a charcoal grill, the sound of laughter and the taste of potato salad, hot dogs, homemade dishes and fresh baked cookies!  Picnics take place next to the church building in our own Memorial Park. There we share stories, welcome visitors and sit around picnic tables while children jump and play on our playground equipment.
Potlucks
Throughout the year, we gather for shared meals and time to connect and enjoy each other's company. Potlucks are a great way to get to know someone you haven't met before, and catch up with old friends too. 
Upcoming Let's Eat! Events
Latest Let's Eat! News
Fall Kick-Off Sunday - September 9
Posted:
Aug 23 2018 - 10:47am
It's been a wonderfully rich and deeply meaningful summer as we explored the images of God in our midst, but next week worship will return to the Sanctuary as we kick off the 2018-2019 program year. We welcome you all to join us for music, Bible study, worship, and fellowship.
9:00am – Carolers and Youth Choir Orientation (Parlor)
9:45am – Church School Convocation (Sanctuary)
10:00am – Adult Drop-In Bible Study (Deepening Room)
10:00am – Chancel Choir Rehearsal (Choir Room/Sanctuary)
11:00am – Worship and Blessing of the Backpacks (Sanctuary)
12:00pm – All-Parish Potluck Cookout (Front Lawn)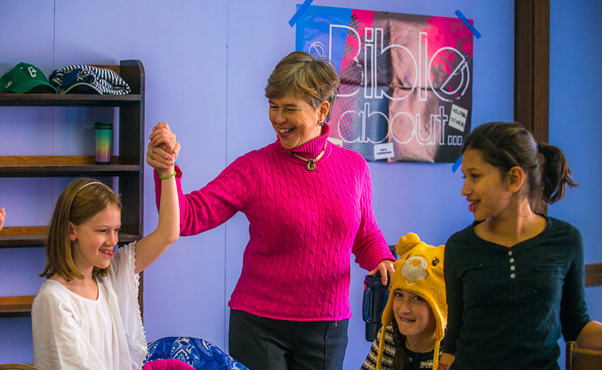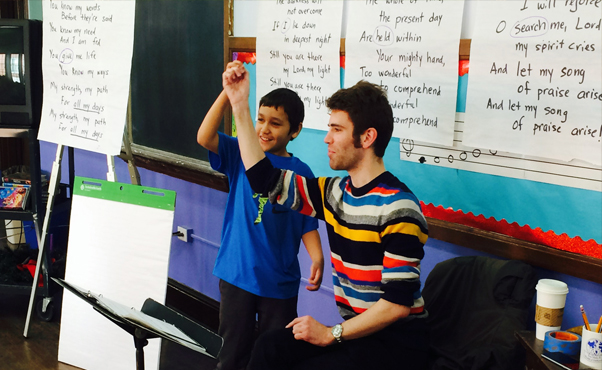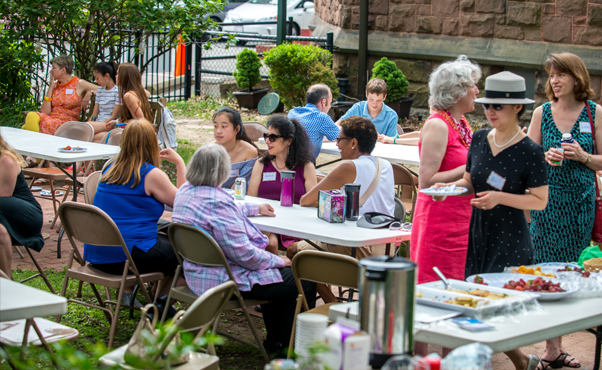 All-Parish Fall Kick-Off Potluck
Posted:
Aug 22 2018 - 5:46pm
Join us after worship on Sunday, September 9 on the Front Lawn. We will provide burgers, hot dogs, chips, and drinks. Last names A-Q are encouraged to bring side dishes, and R-Z are encouraged to bring desserts. But the most important thing to bring is yourself! Contact gathering@upbrookline.org.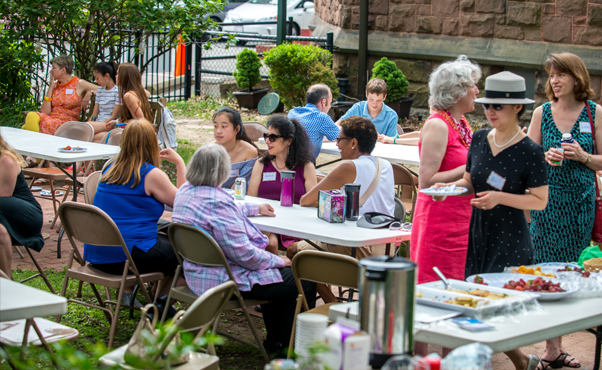 September Dinners for 8
Posted:
Jul 31 2018 - 11:22am
Join the United Parish for our widely popular "Dinners for 8." We are looking for hosts and guests for our upcoming dinners/lunches, scheduled for September 15 and 16 and September 29 and 30. All are welcome to host or attend, newcomers and long-time members alike!
Hosting entails anything from opening your home/backyard for a potluck, to opening your home/backyard and providing the entire dinner. We are also looking for some people to host their meals at United Parish. Two or more people may team up to serve as hosts as well.
If you're willing to host a meal, please fill out this form or pick up a paper form during coffee hour.
If you would like to attend a dinner, please fill out this form or pick up a paper form during coffee hour.
If you have any questions, please reach out to Caitlin at gathering@upbrookline.org.