20/30 Vision Retreat
One weekend a year, the 20/30 Vision Group gets away from the city to have fun, play games, enjoy each other's company, eat together, and make music.  Learn more >
Fall Retreat
The annual United Parish Fall Retreat happens over a weekend in October during foliage season.  It is a longtime church tradition featuring fun, fall foliage and fellowship. The venue changes yearly, but is often a farm, large country house or camp in New Hampshire or Maine. Everyone is welcome!
Weekend activities often include hiking, kayaking, a kids' treasure hunt, spiritual discussions and quiet relaxing fellowship around the fire. We prepare and share delicious meals together. The retreat's Sunday worship service is often held outdoors in God's spectacular natural setting, and is part of the feeling of renewal and relationship so many experience during this special time together.
Children & Youth Arts Retreat
The Children & Youth Arts Retreat is a winter weekend filled with arts, music, laughter, food, and fun! Singing is the focus of the weekend as the children and youth choirs learn music they will share with the congregation in the spring.  In between rehearsals, a beautiful winter landscape provides the perfect backdrop for sledding and playing in the snow. Located in Groton, MA, the retreat center's gym offers a great place to play indoor sports, including a climbing wall that challenges both kids and adults.  All children and youth are welcome! 
Latest Retreats News
Fall Fellowship Weekend - October 5-7
Posted:
Aug 22 2018 - 10:03am
We look forward to sharing a wonderful weekend of fellowship with you at the Oceanwood Conference Center. You have the option of lodging at the conference center for one night or two. We'll share meals together (which are included), enjoy some group activities, and worship together on Sunday morning. Guests outside of the United Parish community are warmly invited!
Click here to register.
Event Timing: October 5-7, 2018
Event Address: Oceanwood Conference Center (1hr 45 min drive from United Parish)
17 Royal Street Ocean Park, ME04063
Below is the cost breakdown for participation based on the duration of your stay and meals you will share while at Oceanwood.
Packages with Meals and Lodging:
1 night / 1 meal - Adult - $77.50 / Teen (13-17) - $67.50 / Youth (6-12) - $38.75
1 night / 2 meals - Adult - $82.50 / Teen (13-17) - $72.50 / Youth (6-12) - $41.25
1 night / 3 meals - Adult - $92.50 / Teen (13-17) - $82.50 / Youth (6-12) - $46.25
1 night / 4 meals - Adult - $102.50 / Teen (13-17) - $92.50 / Youth (6-12) - $51.25
2 nights / 3 meals Adult - $125 / Teen (13-17) - $115 / Youth (6-12) - $62.50
2 nights / 4 meals Adult - $130 / Teen (13-17) - $120 / Youth (6-12) - $65
2 nights / 5 meals Adult - $135 / Teen (13-17) - $125 / Youth (6-12) - $67.50
Child (3-5) $25 per person for 2 nights and $12.50 for 1 night
Infants (2 under) - no cost
A la carte meal costs for participants not staying overnight:
Breakfast: $7 per person
Lunch: $10 per person
Dinner: $12 per person
Checks should be made payable to United Parish in Brookline and should be directed to the Church Office. Please put "Fall fellowship weekend" in the memo line.
***Financial aid is available. Please contact Senior Pastor Kent French at kent@upbrookline.org for more information.
Registration closes Sunday, September 23. Changes to reservations cannot be guaranteed after this date.
Contact the Church Office at 617-277-6860 or office@upbrookline.org with any questions about this form or if you would like to register more than five participants.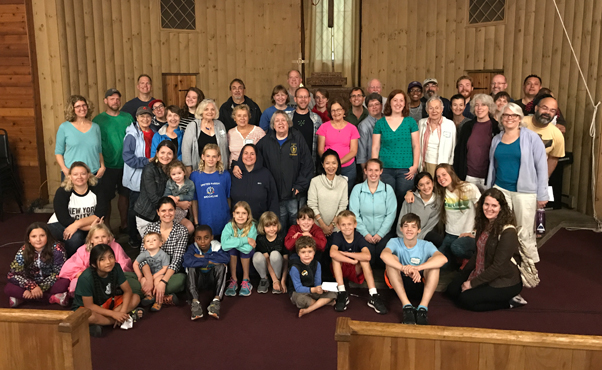 Winter Choir Retreat 2018
Posted:
Dec 8 2017 - 1:26pm
You and your children are invited to register for our annual Winter Retreat at Grotonwood in Groton, MA! The retreat spans from supper on Friday, January 19, through breakfast on Sunday, January 21. We will work on our spring musical. The weekend will also include fun, food, gym, snow, games, fellowship, and perhaps some quiet time for our wonderful parents!
Click here to see the flyer and learn more.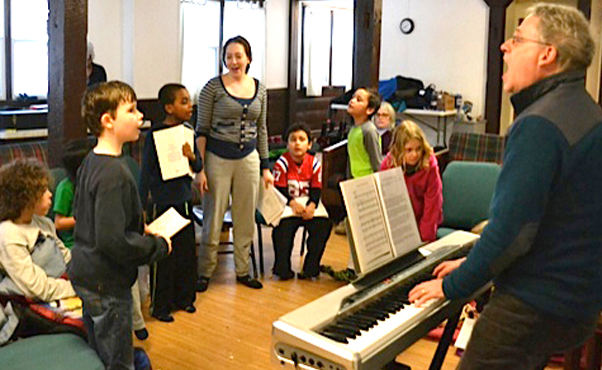 Fall Fellowship Retreat
Posted:
Oct 10 2017 - 11:41am
It was good to be together for our annual Fall Fellowship Weekend at Grotonwood! Thanks to all who attended and special thanks to those who organized it all! We lucked out with fabulous weather and a good time was had by all. Until next year!