20/30 Vision Retreat
One weekend a year, the 20/30 Vision Group gets away from the city to have fun, play games, enjoy each other's company, eat together, and make music.  Learn more >
Fall Retreat
The annual United Parish Fall Retreat happens over a weekend in October during foliage season.  It is a longtime church tradition featuring fun, fall foliage and fellowship. The venue changes yearly, but is often a farm, large country house or camp in New Hampshire or Maine. Everyone is welcome!
Weekend activities often include hiking, kayaking, a kids' treasure hunt, spiritual discussions and quiet relaxing fellowship around the fire. We prepare and share delicious meals together. The retreat's Sunday worship service is often held outdoors in God's spectacular natural setting, and is part of the feeling of renewal and relationship so many experience during this special time together.
Children & Youth Arts Retreat
The Children & Youth Arts Retreat is a winter weekend filled with arts, music, laughter, food, and fun! Singing is the focus of the weekend as the children and youth choirs learn music they will share with the congregation in the spring.  In between rehearsals, a beautiful winter landscape provides the perfect backdrop for sledding and playing in the snow. Located in Groton, MA, the retreat center's gym offers a great place to play indoor sports, including a climbing wall that challenges both kids and adults.  All children and youth are welcome! 
Latest Retreats News
Apple Picking, Lunch, and Fellowship
Posted:
Sep 22 2022 - 9:29am
Please join us at 10am for an apple picking event on Saturday, October 8 at Dowse Orchards in Sherborn, MA (only 16 miles from United Parish). After apple picking, everyone is invited to Emily and Stefan's home for lunch and fellowship. Please RSVP using THIS LINK. For questions, please contact Gathering at gathering@upbrookline.org.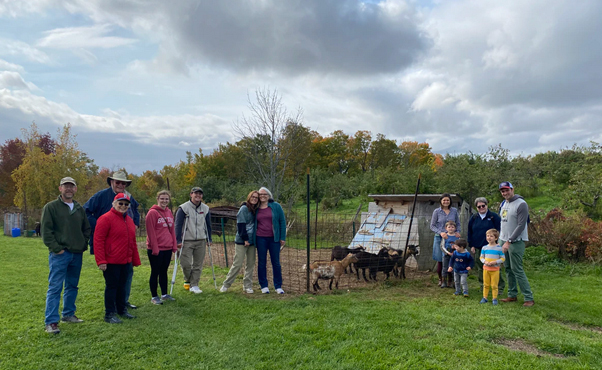 Save the Date: Fall Gathering
Posted:
Sep 8 2022 - 7:29pm
Join us for an all-parish apple picking event on Saturday, October 8. Details about timing and location to follow. Contact gathering@upbrookline.org.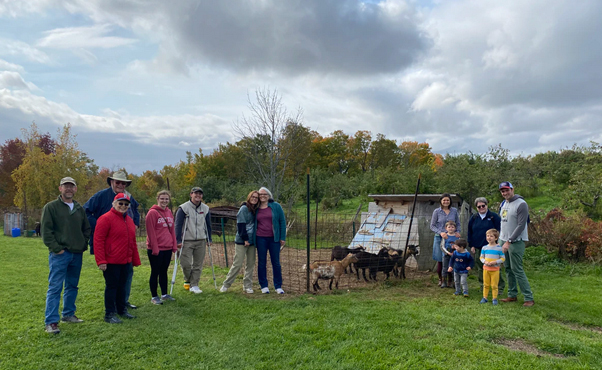 Save the Date: Fall Fellowship Weekend
Posted:
Aug 4 2021 - 1:17pm
UPDATE 9/16/21: Due to the ongoing pandemic, we have decided not to hold a weekend overnight retreat in Rhode Island. However, the Gathering team is planning alternate daytime activities closer to home for that same weekend. More details will be coming soon.
--
This fall, we are hoping for the return of one of our beloved United Parish traditions - Fall Fellowship Weekend – on October 8-10. This is a time for making deep connections through meaningful and extended fellowship opportunities. We will be planning a return to the Aldersgate Camp in North Scituate, RI for our getaway. If the conditions allow us to hold the event, we will strive to create a safe yet engaging environment for all who participate.
Please take just a minute to fill out this survey about Fall Fellowship Weekend planning. This survey is designed to help us gauge interest around this event to ensure that we have enough anticipated participation to move forward with planning. Your feedback will also help us plan for meaningful fellowship, while meeting any safety concerns in this ever-changing environment. The survey will close on 8/29.
If you have any questions, feel free to contact gathering@upbrookline.org.