In 2014, members of United Parish began meeting and discussing how this church can work together to raise awareness of environmental issues in our community and in our world.
Since then, they have hosted various workshops and informational meetings, including a recent movie, Merchants of Doubt, with excellent discussion afterwards. They have participated in the Climate March in NYC and other key Brookline climate events, hosting the final event for Brookline Climate Week with Michael Dukakis.  In addition, GreenUP is inviting all to participate in the global Break Free from Fossil Fuels" initiative organized by 350.org in support of a just worldwide transition to renewable energy and in peaceful resistance to the international fossil fuel industry. 
Inhouse, they have partnered with the Building and Grounds Maintenance Ministry Team to change all lighting to LED, and is working with staff and members to "green-up" Coffee Hour by decreasing the use of paper products.
Mission Statement:
GreenUP of United Parish in Brookline is committed to reducing the carbon footprint of United Parish and fostering its stewardship of God's world. As caring and faithful Christians, we wish to reduce our negative impact on and improve our harmony with God's creation. We also wish to empower and educate the United Parish congregation, Brookline/Boston community, and beyond to reduce their own impact on the environment. We strive to reach these goals through outreach, education, service, and activism.
Latest GreenUP News
GreenUP and Climate Action Brookline Film Screening
Posted:
Apr 9 2019 - 5:21pm
Film Screening: Current Revolution: Transforming America's Electric Grid

For decades the utilities industry has been a driving engine of the U.S. economy, contributing significantly to our progress and standard of living, with a business model that focused on centralized generation. Today, however, in the face of a crisis that requires capturing new market share, the industry has its sights on the transportation sector. This shift could catalyze the electric vehicle industry but also sets it on a collision course with major petroleum interests. This new film by the American Resilience Project, along with associated media, educational materials, and an advocacy campaign, tackles the challenge of modernizing the power grid. Through interviews, observational, and archival footage with top executives, military personnel, utilities workers, and elected officials, the film tells the story of a towering American industry on the brink of massive change. Whether it fails, prevails, or adapts, the outcome will profoundly affect us all.
Thursday, April 25
7:30pm
United Parish's Parlor
Free
Learn more at climateactionbrookline.org or contact greenup@upbrookline.org.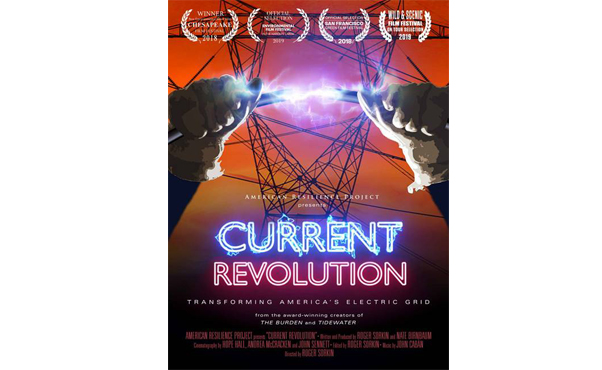 GreenUP invites you to celebrate Arbor Day on April 26
Posted:
Apr 2 2019 - 11:28am
This year, become a member of the Arbor Day Foundation. Memberships start at only $10, and you choose one of the gifts: Get 10 free trees to plant in your yard; help the Arbor Day Foundation plant 10 rainforest trees and get a free t-shirt; or have the Arbor Day Foundation plant 10 trees in our nation's forests in your honor. Learn more at arborday.org. Contact greenup@upbrookline.org.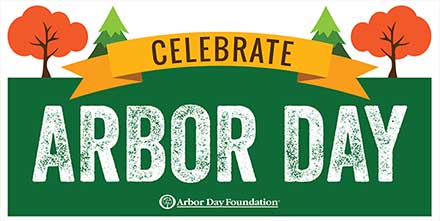 Ideas for a "Green Lent"
Posted:
Mar 4 2019 - 1:50pm
Have you thought of something that you wanted to "give up" or "take on" for Lent this year?
Traditionally Lent is a season of penance and devotion, where Christians adopt practices to
bring them closer to God in preparation for Holy Week and Easter.
As one of our calling as Christians is to be good stewards of the Earth, Green UP suggests that
you consider making a change in your life which will also improve the health of our environment.
Here are a few ideas:
- Give up single use plastics. These would include take out containers (many restaurants will
now fill your own personal container if you bring to them), plastic straws, bottled water and take
out coffee cups.
- Traditionally, meat was not eaten on Fridays in Lent. So, perhaps you would go meatless for a
meal, a day, a week or even all of Lent. Cutting out animal protein significantly lowers your
carbon footprint!
- Take shorter showers! This conserves energy AND water. If you need something to help you
with this, consider getting an inexpensive timer for the shower.
- Run household appliances (dish/clothes washer and dryer) during non peak hours, which are
usually in the evening. This can save you money too! You can also save significantly by running
your washing machine exclusively on the cold cycle.
- Commute to work on foot, by bike, using public transportation or carpooling. If you aren't
driving, you can take time to engage in some prayerful contemplation as part of your Lenten
practice as well. If you're taking public transportation, think about reading one of the books
suggested by the Deepening team during your commute.
- Finally, are you thinking of a new outfit for Easter? Consider buying 'vintage', borrowing or
renting instead of buying something brand new. You could even shop at our own "Thrifty
Threads," open Fridays 1-4pm and Saturdays 11am-3pm.