In 2014, members of United Parish began meeting and discussing how this church can work together to raise awareness of environmental issues in our community and in our world.
Since then, they have hosted various workshops and informational meetings, including a recent movie, Merchants of Doubt, with excellent discussion afterwards. They have participated in the Climate March in NYC and other key Brookline climate events, hosting the final event for Brookline Climate Week with Michael Dukakis.  In addition, GreenUP is inviting all to participate in the global Break Free from Fossil Fuels" initiative organized by 350.org in support of a just worldwide transition to renewable energy and in peaceful resistance to the international fossil fuel industry. 
Inhouse, they have partnered with the Building and Grounds Maintenance Ministry Team to change all lighting to LED, and is working with staff and members to "green-up" Coffee Hour by decreasing the use of paper products.
Mission Statement:
GreenUP of United Parish in Brookline is committed to reducing the carbon footprint of United Parish and fostering its stewardship of God's world. As caring and faithful Christians, we wish to reduce our negative impact on and improve our harmony with God's creation. We also wish to empower and educate the United Parish congregation, Brookline/Boston community, and beyond to reduce their own impact on the environment. We strive to reach these goals through outreach, education, service, and activism.
Latest GreenUP News
Ideas for a "Green Lent"
Posted:
Mar 4 2019 - 1:50pm
Have you thought of something that you wanted to "give up" or "take on" for Lent this year?
Traditionally Lent is a season of penance and devotion, where Christians adopt practices to
bring them closer to God in preparation for Holy Week and Easter.
As one of our calling as Christians is to be good stewards of the Earth, Green UP suggests that
you consider making a change in your life which will also improve the health of our environment.
Here are a few ideas:
- Give up single use plastics. These would include take out containers (many restaurants will
now fill your own personal container if you bring to them), plastic straws, bottled water and take
out coffee cups.
- Traditionally, meat was not eaten on Fridays in Lent. So, perhaps you would go meatless for a
meal, a day, a week or even all of Lent. Cutting out animal protein significantly lowers your
carbon footprint!
- Take shorter showers! This conserves energy AND water. If you need something to help you
with this, consider getting an inexpensive timer for the shower.
- Run household appliances (dish/clothes washer and dryer) during non peak hours, which are
usually in the evening. This can save you money too! You can also save significantly by running
your washing machine exclusively on the cold cycle.
- Commute to work on foot, by bike, using public transportation or carpooling. If you aren't
driving, you can take time to engage in some prayerful contemplation as part of your Lenten
practice as well. If you're taking public transportation, think about reading one of the books
suggested by the Deepening team during your commute.
- Finally, are you thinking of a new outfit for Easter? Consider buying 'vintage', borrowing or
renting instead of buying something brand new. You could even shop at our own "Thrifty
Threads," open Fridays 1-4pm and Saturdays 11am-3pm.
GreenUP Workshop
Posted:
Dec 21 2018 - 11:23am
United Parish's GreenUP Ministry Team is partnering with Brookline's Mothers Out Front to host a free event called "Stop wasting money! Stop wasting energy! Start saving the planet!" on Monday, January 14 from 7:00-8:30pm in the Parlor. Save money on your utility bills with simple changes you can make in your home to reduce cost, electricity, energy use, and move away from fossil fuels. You will leave with solutions! Energy efficiency is our bridge to a clean, green, sustainable, fossil fuel-free future. Join us in protecting our climate for us, our children, and grandchildren. Learn more at ma.mothersoutfront.org. Contact greenup@upbrookline.org.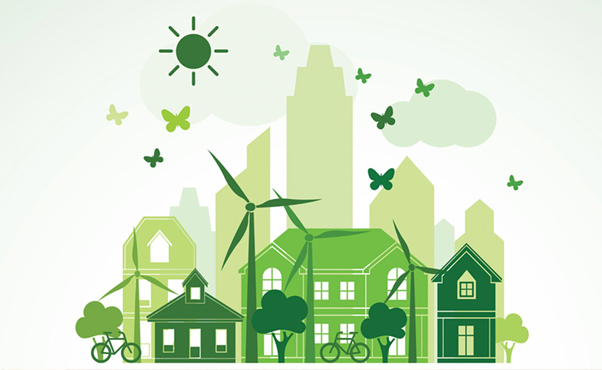 Image credit: https://www.reenergizeco.com/top-5-ways-to-save-energy/
GreenUP Climate Change Event
Posted:
Oct 11 2018 - 4:01pm
Climate change is caused by carbon pollution. And carbon pollution causes and worsens asthma and chronic lung disease. It hurts children, the elderly and the poor most of all. Those who have done the least to cause it and have the least resources to adapt suffer the most. That's unjust and our faith calls us to act now!
United Parish's GreenUP Ministry Team encourages anyone who is interested to attend the MA Interfaith Power & Light Annual Conference:
Monday, October 22, 2018 7-9 pm
Plymouth Church in Framingham
87 Edgell Road
Framingham, MA 01701
Contact greenup@upbrookline.org if you're interested in carpooling to the conference.
Keynote speaker: Gina McCarthy, former EPA Administrator; Director of C-CHANGE (Center for Climate, Health and the Global Environment) at the Harvard T.H. Chan School of Public Health.
Topic: Children's Health: The Front Line in Battling Carbon Pollution
Speaker: Nathaniel Stinnett Founder & Executive Director of the Environmental Voter Project
Topic: Environmental Politics: The Importance of Voting in Every Election
Recommended donation $20. For more information contact Vince Maraventano at vince@MIPandL.org or 617-244-0755. Advance registration required at https://conta.cc/2OGYBwq so we can plan properly.
Sponsored by Massachusetts Interfaith Power and Light: A Faith-based Response to Climate Change www.MIPandL.org