The United Parish has a 30+ year tradition of joining Project Bread's Walk for Hunger, a fundraising and community planning organization for more than 400 hunger programs across Massachusetts.
This organization assists the 9.6% of Massachusetts families that deal with some level of food insecurity. Project Bread funds Chefs in Schools to improve the nutrition of school lunches, a user-friendly website to help people sign up for Food Stamps, a food source hotline (800-645-8333), and food programs such as the Brookline Food Pantry.
"How beautiful are the feet of those who preach the gospel of peace, Who bring glad tidings of good things!" (Romans 10:15)
Upcoming Walk for Hunger Events
Latest Walk for Hunger News
Walk for Hunger 2019
Posted:
May 8 2019 - 2:07pm
Last Sunday, the rain held off to the delight of 25 hearty Walkers ages 7 to 70+ and an additional four volunteers. Thanks to all who participated to support our Team and our community. walkforhunger@upbrookline.org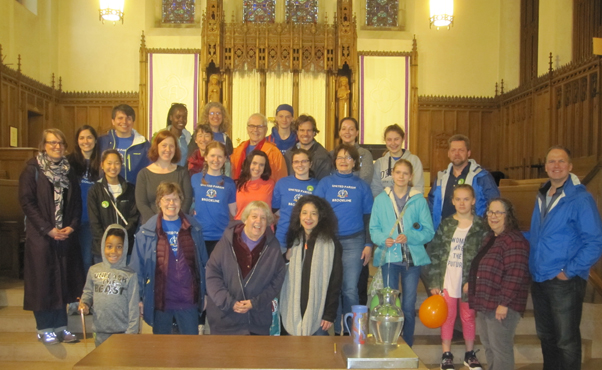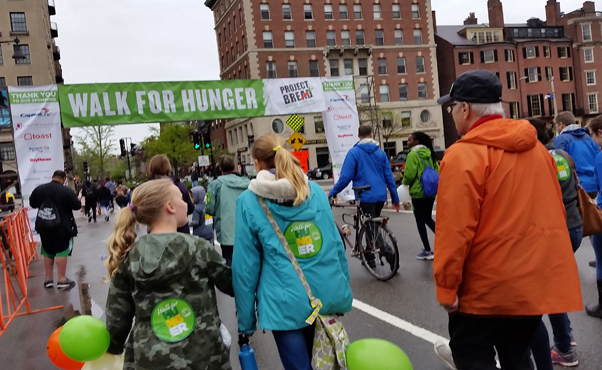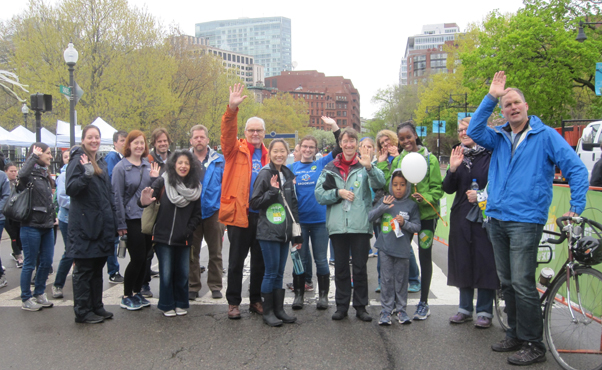 United Parish T-Shirts
Posted:
Apr 17 2019 - 11:29am
Beautiful, blue United Parish t-shirts will be for sale at Coffee Hour next Sunday, April 28, only. $12 for children's sizes / $15 for adult sizes. Perfect to wear for the Walk for Hunger or Strawberry Festival! See Beverly B. for more information or email walkforhunger@upbrookline.org.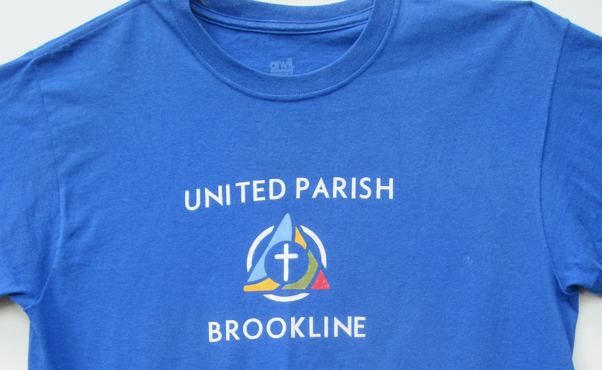 Walk for Hunger - May 5, 2019
Posted:
Apr 3 2019 - 11:45am
Please support our United Parish Team's participation in the Walk for Hunger -- Project Bread's annual fundraising event for Massachusetts hunger programs. This year, Project Bread has agreed to share 60% of funds we raise with the Brookline Food Pantry in our area and 40% with other Project Bread food programs across the Commonwealth. Information on joining the Team and donating is available at each April Sunday Coffee Hour and online. UP t-shirts will be available on April 28th.
Hunger impacts 1 in 10 people in Massachusetts, and in some communities as many as 7 in 10. The Walk is an excellent way to exercise our faith and to be good neighbors. It is a fun event and a great companion to our church's Community Thanksgiving Dinner and ongoing support of Brookline Food Pantry. Our Mission Giving team is supporting and challenging us with a donation for each walker and runner.
Join the United Parish Team in walking from Boston Common to our church (3.2 miles), a great choice for all ages. Or, you can choose to continue on the 20-mile walk, be a virtual walker, volunteer, or simply make a donation. Early birds can make the quick choice and run. To register as a member of the United Parish Team or to help us reach our fundraising goal, come to Coffee Hour or go to the UP Team page on the Project Bread website.
Thank you!
Find all the details here.
Contact: Beverly B. at walkforhunger@upbrookline.org