Small group studies and book discussons are offered periodically throughout the year.  Often there is a study series during Advent and Lent; book discussions happen throughout the year.  These groups offer the opportunity to get to know others in a small group setting, to dive deeper into our Christian faith, and to exchange ideas.  Stay tuned for upcoming study groups.  A sampling of past study groups can be found below. 
Past study groups
Animate: Practices, an adult introduction to the central practices of the Christian faith.
The Parents We Mean to Be: How Well-Intentioned Adults Undermine Children's Moral and Emotional Development by Richard Weissbourd

America's Original Sin: Racism, White Privilege, and the Bridge to a New America by Jim Wallis.
Flight Behaviour by Barbara Kingsolver
Help, Thanks, Wow by Anne Lamott
The New Jim Crow by Michelle Alexander. In connection with our Social Justice theme, End Mass Incarceration, the Adult Deepening and Stretching into Justice Ministry Teams sponsored a month-long small group study of this book, which Dr. Cornel West describes as "a grand wake-up call in the midst of a long slumber of indifference to the poor and vulnerable."
Love God, Health Earth by Sally Bingham.  A collection of essays features writings from all parts of the religious and political spectrum, explaining why caring for God's creation is a spiritual practice and social justice mandate.
Animate: Faith, an adult education course that imaginatively explores central topics of Christianity.
Called to Life, an adult education course to explore questions of vocation and calling—how God works in our everyday lives.
Made for Goodness by Desmond Tutu and Mpho Tutu.  Over the years the same questions get asked of Desmond Tutu, the archbishop, Nobel Peace Prize winner, and veteran of the moral movement that ended apartheid in South Africa: "How can you be so hopeful after witnessing so much evil?" "Why are you so sure goodness will triumph in the end?" This book is his answer.
Happiness by Joan Chittister.  Everyone wants to be happy. Many, however, wrongly believe that happiness comes from having enough money, fame, personal comfort, worldly success, or even dumb luck. Happiness just seems to be so elusive and arbitrary—something all too often just out of reach. Joan Chittister sees happiness differently. To her it is not a by-product of wealth or success but, rather, a personal quality to be learned, mastered, and fearlessly wielded. Happiness, she says, "is an organ of the soul that is meant to be nourished."
Latest Study Groups News
Advent Devotionals
Posted:
Nov 29 2018 - 4:36pm
Advent Devotionals are available after worship during Coffee Hour and on the welcome tables in the Marion Street lobby and in the back of the Sanctuary. Filled with thoughtful and inspiring meditations and reflections paired with scripture, this resource is designed to help guide your spiritual journey through Advent. Pick up yours today! Digital copies available upon request. Contact adultdeepening@upbrookline.org.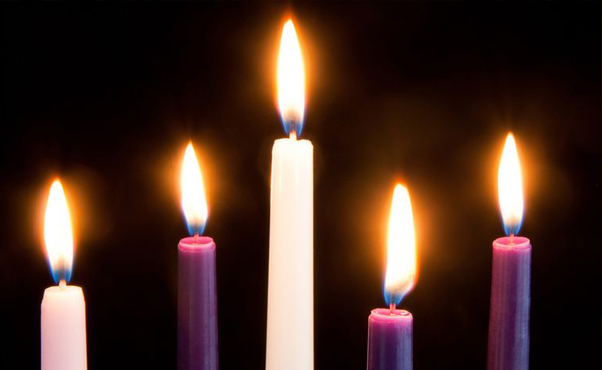 An Adult Deepening Reading List for Advent & Epiphany
Posted:
Nov 29 2018 - 1:02pm
This year, United Parish is devoting particular attention to fostering intentional diversity and inclusion in our community. To be able do this important (and often uncomfortable) work authentically and sustainably, we need to ground it in individual efforts to learn and explore more about topics such as white fragility, internalized racism, and experiences of racism in America.    
We are using Advent, a season of preparation and reflection, as a sacred time to bravely embark on this individual learning. As we move into Epiphany, we will gather to share back with one another what our individual 'epiphanies' have been; in the spring, Kent and I will be leading the congregation through a program based on The Pentecost Paradigm: Ten Strategies for Becoming a Multiracial Congregation by Jacqueline J. Lewis & John Janka.  
How to Participate During Advent:  
The Adult Deepening team has prepared a short list of books which center on messages about the racial divide in the U.S. and its myriad historical, political, economic and interpersonal challenges. The list includes books which address racism through a biblical and religious context, as well as through a more secular lens. We invite you to look over the list below and choose at least one book to read during Advent, so that come January we can gather together to share what we've learned.
I also invite you to take a look at this resource list compiled by Anti-Racist activist Rachel Ricketts, which, in addition to books, includes many short-form resources such as online articles and podcast episodes.
This work is so, so important. This work is how we help enact God's Kingdom here on earth as it is in heaven, where equity, peace, compassion, and justice are the 'law of the land'. There are times when the gap between the world 'as it is' and the world 'as it ought to be' feels so wide, it's easy to feel helpless and overwhelmed. Think of this as at least one concrete thing you can do that will have a real impact not just in your own heart and soul, but also among and beyond our beloved United Parish community.
The Adult Deepening Ministry Team and I will be reading and reflecting right alongside you, partners in this journey; I'm so grateful to be on this road with you.
In faith and gratitude,
Amy 
Reading List
Between the World and Me byTa-Nehisi Coates
This award-winning book is written as a letter to the author's teenage son about the feelings, symbolism, and realities associated with being Black in the United States.
I'm Still Here: Black Dignity in a World Made for Whiteness by Austin Channing Brown
Growing up in majority-white schools, organizations, and churches, the author writes, "I had to learn what it means to love blackness," a journey that led to a lifetime spent navigating America's racial divide as a writer, speaker and expert who helps organizations practice genuine inclusion.
Just Mercy: A Story of Justice and Redemption by Bryan Stevenson
The author is the founder of the Equal Justice Initiative in Montgomery, Alabama, and recounts his experiences as a lawyer working to assist those desperately in need, reflecting on his pursuit of the ideal of compassion in American justice.
United: Captured by God's Vision for Diversity by Trillia J. Newbell
On the Last Day every tongue and tribe will be represented in the glorious chorus praising God with one voice. Yet today our churches remain segregated. The author uses the gospel and her personal stories to inspire, challenge and encourage readers to pursue the joys of diversity today.
Waking Up White: And Finding Myself in the Story of Race by Debbie Irving
The author's awakening to her own whiteness includes looking critically at her beliefs about colorblindness, stereotypes, manners, and tolerance. As Irving tells her cringe-worthy stories of unconscious white privilege, she also presents the complexity of systematic racism that is still perpetuated in society. 
White Fragility: Why It's So Hard for White People to Talk About Racism by Robin DiAngelo
This author explores the counterproductive reactions white people have when their assumptions about race are challenged, and how these reactions maintain racial inequality.
Coming Up in 2019: Moving from Awareness to Action To help us plan the all-parish reading of The Pentecost Paradigm: Ten Strategies for Becoming a Multiracial Congregation in early 2019, send a message to adultdeepening@upbrookline.org if you want us to order a discounted or free copy of the book for you.
Advent Devotional Writing Workshop
Posted:
Oct 18 2018 - 1:27pm
We are looking for members and friends of United Parish to add to a devotional that will be compiled for the 2018 Advent season. Come to the writing workshop on Sunday, November 4 at 12:30pm in the Parlor to get a jump start on your devotional. If you can't make it to the workshop, you may still submit a devotional. Please send in your submission to adultdeepening@upbrookline.org by November 11.
Ingredients for a great devotional:
1. Consider an Advent theme: Hope, Peace, Joy, Love
2. Choose a short passage of scripture. Suggestions from the Advent lectionary include: Psalm 25:1-10, Luke 1:68-79, Isaiah 12:2-6, Luke 1:46b-55, Psalm 80:1-7, Luke 21:25-36, Luke 3:1-6, Luke 3:7-18, Luke 1:39-45.
3. Write a short reflection. Tell a story about your life that relates to the scripture. Aim for 250-500 words (2-4 paragraphs).
4. Write a short prayer (1-2 sentences).
5. Include your name or indicate if you would like your submission to be kept anonymous.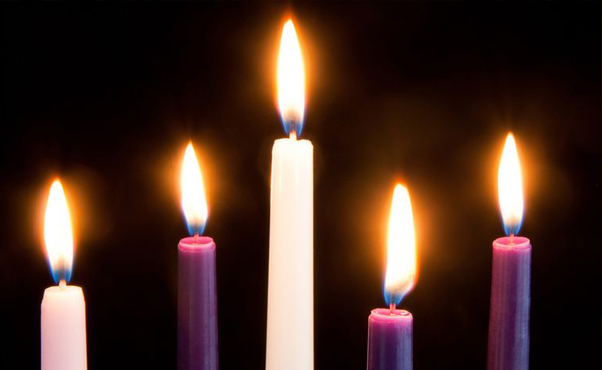 Image Credit: J. Roman / Getty Images