Small group studies and book discussons are offered periodically throughout the year.  Often there is a study series during Advent and Lent; book discussions happen throughout the year.  These groups offer the opportunity to get to know others in a small group setting, to dive deeper into our Christian faith, and to exchange ideas.  Stay tuned for upcoming study groups.  A sampling of past study groups can be found below. 
Past study groups
Animate: Practices, an adult introduction to the central practices of the Christian faith.
The Parents We Mean to Be: How Well-Intentioned Adults Undermine Children's Moral and Emotional Development by Richard Weissbourd

America's Original Sin: Racism, White Privilege, and the Bridge to a New America by Jim Wallis.
Flight Behaviour by Barbara Kingsolver
Help, Thanks, Wow by Anne Lamott
The New Jim Crow by Michelle Alexander. In connection with our Social Justice theme, End Mass Incarceration, the Adult Deepening and Stretching into Justice Ministry Teams sponsored a month-long small group study of this book, which Dr. Cornel West describes as "a grand wake-up call in the midst of a long slumber of indifference to the poor and vulnerable."
Love God, Health Earth by Sally Bingham.  A collection of essays features writings from all parts of the religious and political spectrum, explaining why caring for God's creation is a spiritual practice and social justice mandate.
Animate: Faith, an adult education course that imaginatively explores central topics of Christianity.
Called to Life, an adult education course to explore questions of vocation and calling—how God works in our everyday lives.
Made for Goodness by Desmond Tutu and Mpho Tutu.  Over the years the same questions get asked of Desmond Tutu, the archbishop, Nobel Peace Prize winner, and veteran of the moral movement that ended apartheid in South Africa: "How can you be so hopeful after witnessing so much evil?" "Why are you so sure goodness will triumph in the end?" This book is his answer.
Happiness by Joan Chittister.  Everyone wants to be happy. Many, however, wrongly believe that happiness comes from having enough money, fame, personal comfort, worldly success, or even dumb luck. Happiness just seems to be so elusive and arbitrary—something all too often just out of reach. Joan Chittister sees happiness differently. To her it is not a by-product of wealth or success but, rather, a personal quality to be learned, mastered, and fearlessly wielded. Happiness, she says, "is an organ of the soul that is meant to be nourished."
Upcoming Study Groups Events
Latest Study Groups News
Inaugural Prayer Retreat at United Parish
Posted:
Feb 13 2019 - 10:47am
We are gathering as a spiritual community to prepare ourselves for Lent on Saturday, March 2, 9:30-11:30am in the Parlor and Willett Hall. This will be a "come as you are" time to walk the labyrinth, take time for silent meditation, learn some Celtic prayer traditions, and share quiet prayer time with those you know and new friends. Pilgrims of all ages are welcome! Questions? Contact the Church Office at office@upbrookline.org.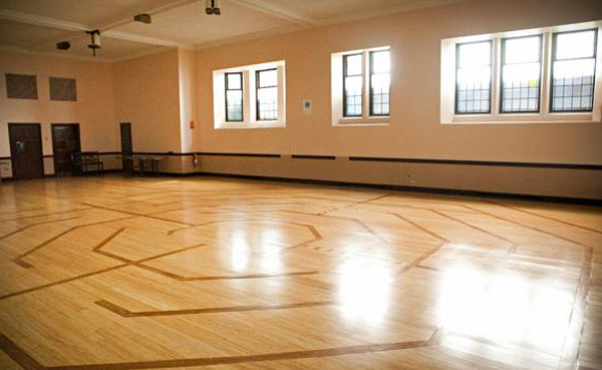 Adult Deepening Book Groups
Posted:
Feb 6 2019 - 11:59am
This year, United Parish is devoting particular attention to fostering intentional diversity and inclusion in our community. On Sunday, February 24 from 12:30-2:00pm in the Deepening Room and Wednesday, February 27 from 7:00-8:30pm in the Parlor, please join us to share with one another what our individual 'epiphanies' have been in reading one or more of the books on the Diversity and Inclusion Book List during Advent and Epiphany. For more information, contact adultdeepening@upbrookline.org.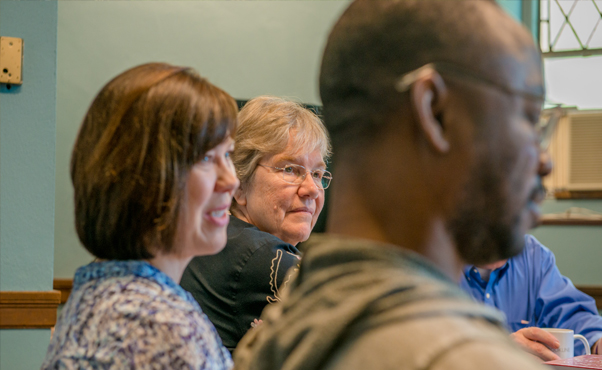 Parents of Young Children
Posted:
Dec 21 2018 - 11:21am
We are starting a new group for parents of young children (pre-kindergarten). Saturdays, January 19 and February 9, 4:30-6pm in our Parlor. Childcare will be provided. This group will be for mutual support, social connection, and conversations about what it means to be our kids' spiritual teachers and raise them in a faith context. For more information, email Kent (kent@upbrookline.org) or Amy (amy@upbrookline.org).