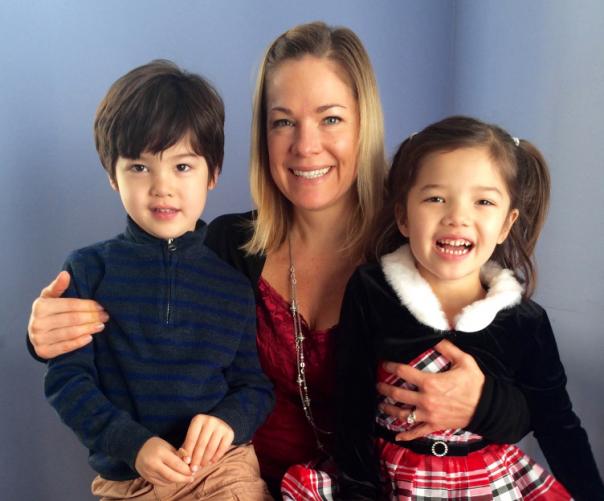 I first heard about United Parish in Brookline at a bar, talking over beers after a co-ed softball game with my friend, Andrew. I had just moved to Boston in 2007, and was half-heartedly checking out various Methodist churches in the area. United Parish intrigued me. Andrew was a church school teacher (and also a fantastic softball player), and was telling me stories of taking his class to a Jewish Temple, as well as looking for a Mosque to show his students the various types of worship and teach tolerance and respect for others. That seemed pretty forward-thinking and progressive to me, and I wanted to learn more. He invited me to check it out, and I did.
My first impression of United Parish was what a lively and healthy congregation it had. You could feel the energy among the people – and let me tell you, there were LOTS of different people…white, black, Asian, Middle-Eastern, elderly, middle-aged, young, and lots of children. It was important to me to participate in a healthy church, full of life and purpose – and I found it.
I continued to attend (although not faithfully) United Parish until my husband and I moved from Cambridge to the outskirts of Waltham, when I had my beautiful twins, Tommy & Samantha. I had my twins baptized in the spring of 2011 at United Parish, and only went occasionally after they were born….the distance (30 minutes) seemed too daunting alone with two infants.
One day, Mary O'Connell, another parishioner, called me up out of the blue and asked if she could pop over for a visit. I didn't know Mary, but I welcomed her into my home, and we had a delightful chat about the kids, and how I could get into church. I shared with her my struggles…it's too far…the children are too young…maybe down the line… and Mary had a solution for just about any curve ball I threw her. So, I decided to give it a try.
Lugging a 15 lb diaper bag, and 2 baby car seats filled with babies on each arm, I tromped into the church looking around for the elevator to get me up to the second floor – there is no elevator. I'm strong, but I couldn't carry both babies and their gear with me. As I was looking around helplessly, United Parish's kind, helpful sexton, Tom O'Reilly, offered to help. To this day, he helps me walk up to the nursery – even though my children are over three yrs old. They shout his name when they see him and run and give him hugs. I love that.
The leadership at United Parish has helped me be able to participate in Bible studies by creating childcare options, and I am forever grateful for it. It truly is a special place filled with very special people. Church means family to me, and although it took a while for me to create some of the special bonds I have – it was worth the wait.