Archives: December 2019
The Brookline Interfaith Clergy Association and Temple Sinai welcome the entire community for an Interfaith Shabbat service honoring the legacy of Rev. Dr. Martin Luther King, Jr. on Friday, January 17 at 7:30pm at Temple Sinai (50 Sewell Avenue).
Advent Worship
Sundays at 11am in the Sanctuary
December 1 - Festival of the Greens
December 22 - Unrehearsed Christmas Pageant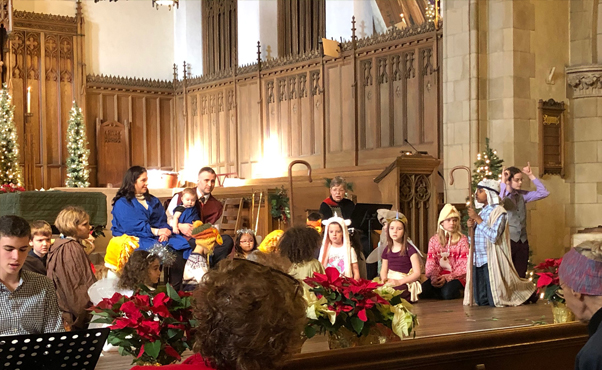 Special thanks to all those who donated food and flowers, and volunteered their time to make this year's Community Thanksgiving Dinner a success. We once again filled Willett Hall with over 220 guests, 100 volunteers, 50 pies, 20 turkeys and God's love!