2017 Community Thanksgiving Dinner
November 29, 2017 - 11:53am
Our 34th annual Thanksgiving Dinner was a huge success! We welcomed nearly 200 guests from the Brookline area for a traditional meal. We couldn't have done it without the help of 75 volunteers and the coordination of the planning committee. We are grateful to all who donated food, supplies, decorations, and their time. Special thanks to Brookline Food Co-Op, Boy Scout Troop 6, Saturday's/Sunday's Bread, Brookline Food Pantry, Whole Foods in Brookline, and Wegmans in Chestnut Hill. Thanks to the Brookline Public Libraries, Housing Authority, Senior Center, Council on Aging, Mental Health Center, and Center Communities in Brookline for helping to spread the word about the meal as well.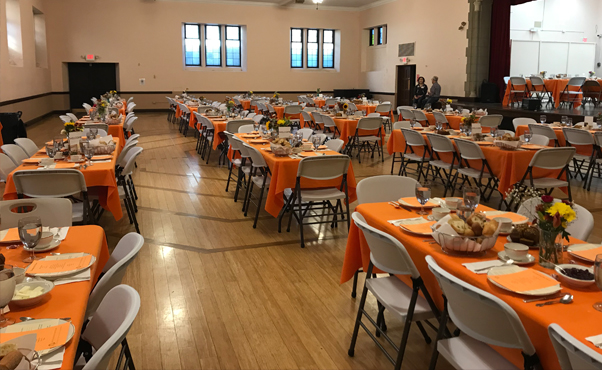 All set up and waiting for volunteers and guests to arrive.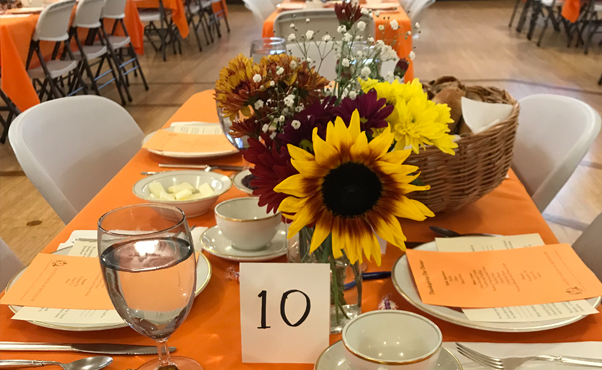 Beautiful table settings.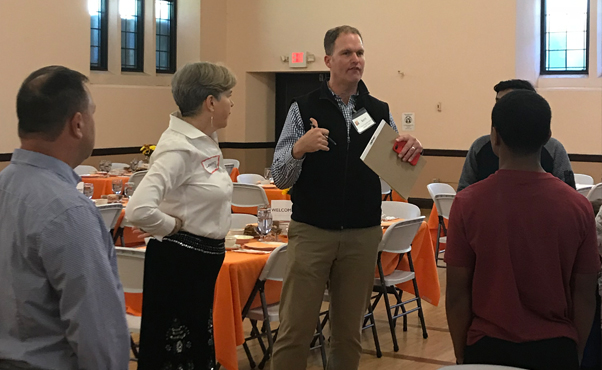 Pastor Kent giving the volunteers an orientation.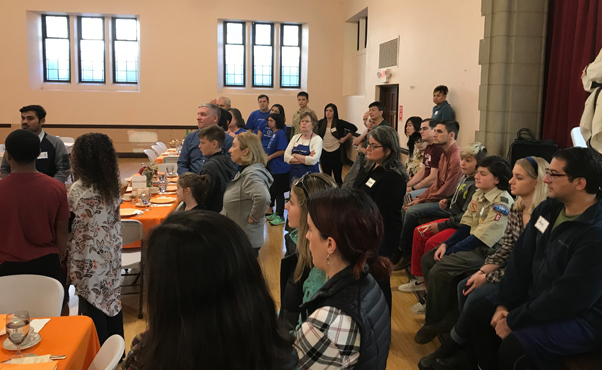 Volunteers getting ready to serve.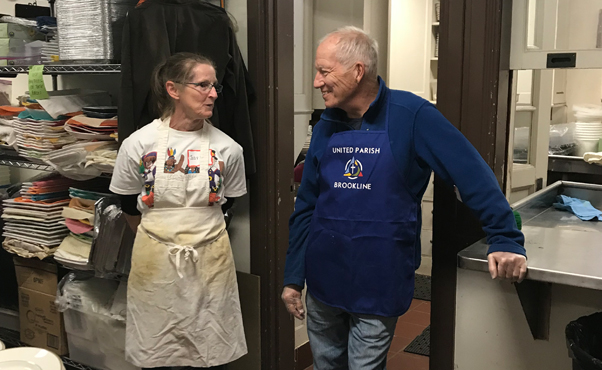 Waiting for the dinner to begin.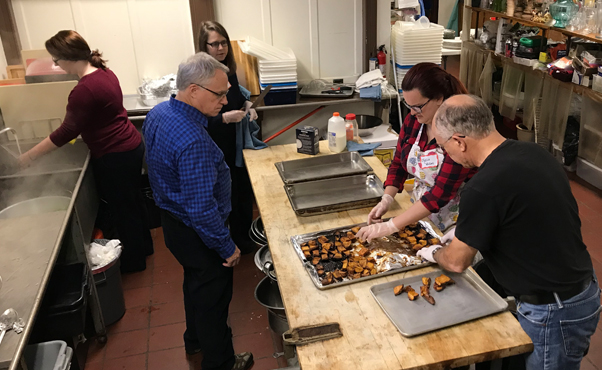 Volunteers in the kitchen.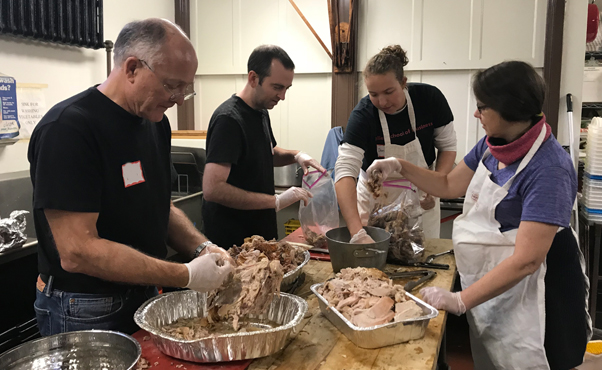 Volunteers preparing the turkey.
Happy volunteers in the kitchen.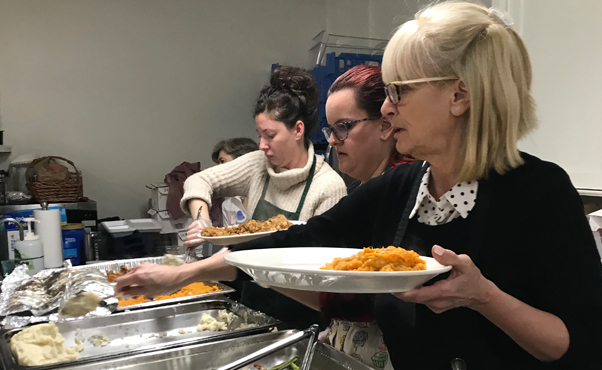 Plating the delicious home-cooked food.