September 23, 2019 - 12:31pm
7th Annual 20/30s Apple Picking
When: Sunday, October 20th- after church
Where: Carlson Orchards, Harvard, MA
Join us to pick way too many apples and eat way too many apple cider doughnuts! We'll carpool from church out to the orchards and stop for lunch along the way.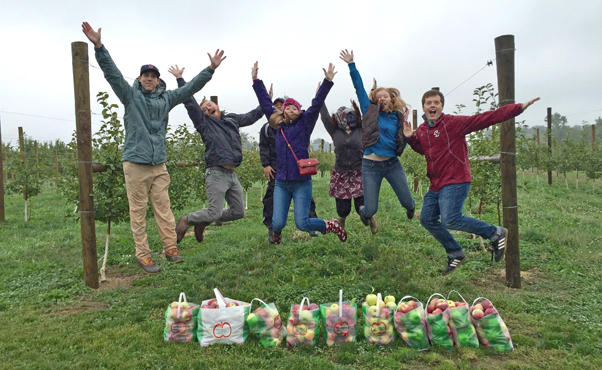 Hallowed Friendsgiving
When: Saturday, November 16th, 7pm
Where: Parlor
Last year we celebrated our first "Hallowed Friendsgiving"-a mix of a Halloween party and Friends Thanksgiving-and it was a hit! We'll have a potluck Thanksgiving meal complete with Halloween candy and costumes. We'll create a signup for potluck items as we get closer.
20/30s Christmas Party
When: Friday, December 13th, 7pm
Where: Sally's
Christmas!! We'll have a Yankee Swap/White Elephant type gift swap-typically ~$5 limit, encouraging you to be creative with things you can find for free! Bring your silly gift and a food/drink to share.