"Getting Real with God" and Prayer Partners: Adult Deepening Opportunities for Lent
February 5, 2018 - 2:20pm
Lent starts on Valentine's Day and ends on April Fool's Day this year. The Adult Deepening team invites you to use one or both of these two Lenten opportunities as a time to experience God in new and transformative ways, individually and with others, open to love and laughter!
Enrich your Lenten journey with a five session Lenten study "Getting Real With God". In each session, the group will share readings and exercises, drawing from ancient to modern spiritual practices that help us discern God's presence in our everyday lives. Getting Real with God is designed to recharge our exalting in worship, deepen our faith, and inspire our stretching into justice and gathering in community.
Each session will be offered three times: Sundays at 9:15am (Lindsay Room), Sundays at 12:30pm (Parlor), and Tuesdays at 7pm (Parlor). Please join the session that works best for your schedule.
Session 1 - Sharing the Many Ways we Pray - Sunday, March 4, 9:15-10:30am, 12:30-1:45pm (relocated from Parlor to Lindsay Room), or Tuesday, March 6, 7-8:15pm
Session 2 - Focused Spiritual Practice with St. Ignatius' Examen - Sunday March 11, 9:15-10:30am, (there will be no 12:30pm session due to the potluck with Temple Shir Tikva), (there will be no 7pm session on Tuesday 3/13 due to low enrollment)
Session 3 - Listening to the Easter Story in a New Way - Sunday, March 18, 9:15-10:30am, 12:30-1:45pm, or Tuesday, March 20, 7-8:15pm
Session 4 - Experiencing God in Body & Spirit - Sunday, March 25, 12:30-1:45pm combined session (Willett Hall)
Session 5 - Doing Justice as Easter People, as Christ's Hands & Feet in the World - After Easter. Date/Time coming soon.
A second opportunity: Would you like a Prayer Partner during Lent? Sign up and we'll pair you up with someone, or you can choose someone you know. Make a covenant with your Prayer Partner to connect at least 15 minutes each week of Lent by phone or in person. In addition to sharing your own prayer needs and favorite techniques for getting real with God through prayer, Adult Deepening will also provide Prayer Partners with a brief guide for ways you might get to know each other, and ways to try praying together or individually on behalf of the other.  For more information, contact Lisa at adultdeepening@upbrookline.org.
Sign up here.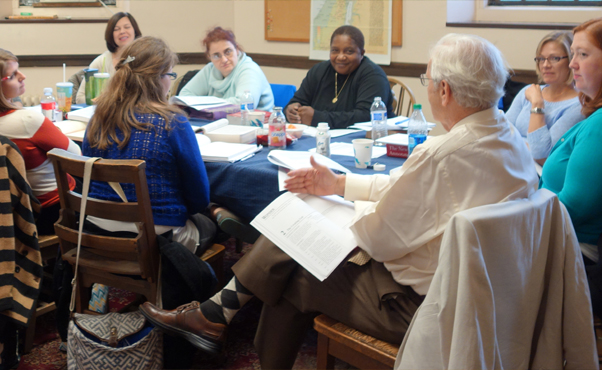 "We want to deepen our personal conversations with God and with each other, since we know that authentic connections sustain the Spirit in us. We value curiosity about the wonders of faith even as we affirm our Christian traditions. We want to equip ourselves and the children among us for life-long spiritual journeys. We find meaningful encounters with God and each other in worship, prayer, study, dialogue in small groups, and other spiritual practices." From the United Parish Vision adopted by the Congregation in 2009