Introducing our new Acting Associate Pastor - Amy Norton
We are happy to introduce our new Acting Associate Pastor - Amy Norton.  In January, the Associate Pastor Search Committee reconvened to select a candidate for an Acting Associate Pastor, building on the work we had previously done to discern the needs of the congregation and the ministerial staff, and to define the role of an associate pastor.
We decided to keep the job portfolio the same (coordinate volunteers, direct lifelong Christian Education, coordinate pastoral care, and act as staff liaison to our Stretching into Justice teams). We also decided to look for an "Acting Associate Pastor," meaning that we would bring a new pastor on for a year-long contract, through June 30, 2018. Toward the end of that contract, we will discern together whether it is a good fit for this pastor to stay on long-term with our congregation.
Over the past few months we have evaluated 14 applications, interviewed 6 candidates, followed up with references, listened to or read sermons, discerned anew where God is calling our congregation, and brought together members of staff and ministry teams for second and third interviews with our two outstanding finalists.
We are pleased to report that we have offered the position to Amy Norton and she has joyously accepted.  Amy will worship with us on June 11 and join us for our all-parish meeting following the service. She will officially begin serving as our Acting Associate Pastor on Sunday, July 2.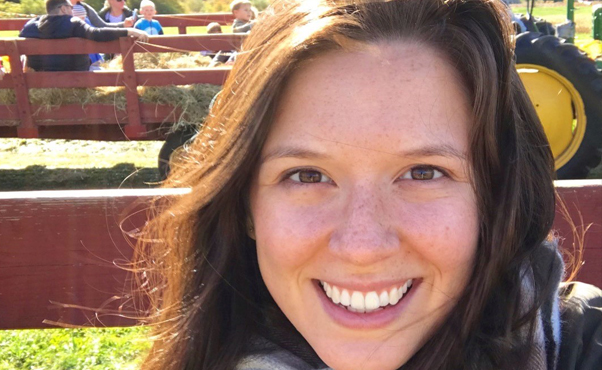 Every person who met Amy in interviews remarked on her warmth and enthusiasm. She is a bright, curious and creative person who is a self-proclaimed "church dork" with a passion for engaging in spiritual study with ownership and responsibility.
As a leader, Amy enjoys empowering others to own and implement their ideas; she strives to be a facilitator who both encourages others to find their voice and their vision, and serves as the scaffolding onto which they can build their ideas. Amy believes that member participation, especially from youth and young adults, should be actively valued, courted, and expected, in order for our churches to live out our faith. This means not only asking for and incorporating youth and adult input on committee work and worship-planning, but also helping families (and the congregation at large) feel confident that they have the resources and abilities to support their children's faith formation as well as their own. She noticed this empowering aspect of United Parish when she came to visit her friend, our former Seminarian Cydney Van Dyke, and was welcomed with a flower given by a child.
Amy grew up in Marshfield, MA and currently lives in Somerville. She graduated from Harvard Divinity School in 2016, but her path toward ministry started much earlier than that; she was 16 and walking down the street in Jackson, Mississippi, on a youth mission trip with Habitat for Humanity. In the space of a moment, Amy suddenly realized that God was calling her to parish ministry. Ever since then she has done her best to answer and live into that call, which has led her to United Parish.
As a young adult in her home church, Amy served on the United Church of Christ (UCC) Council for Youth and Young Adult Ministries. There she helped to create visions for youth ministry and sexuality and spirituality education in the UCC. Amy spent a year as a chaplain intern at MIT, where she helped lead worship as well as organized and facilitated a student fair about sexuality, sexual health, and spirituality.
She also she spent a summer in Scotland, interning at the Edinburgh Interfaith Association, living in her second favorite city (after Boston, of course!) and getting to serve and be a part of Edinburgh's vibrant interfaith community. It was in Edinburgh that Amy first became drawn to the idea of a regular community meal as a spiritual practice, and she ended up starting a dinner church at her next internship, at North Prospect Union UCC in Medford. A food-lover herself, Amy is particularly interested in the intersection of the spiritual and physical nourishment that happens over a shared meal, and can often be found cooking for and/or eating with her friends and loved ones. She is very excited to see what UP's Thanksgiving dinner is all about!
Amy has a heart for social justice and sees a church community like ours as uniquely positioned to do this work. She feels economic justice is at the core of many justice issues. Amy's MDiv thesis, entitled "The Kingdom of God or: how we can learn to stop worrying about our wants and love our neighbors as ourselves," explored what it means to emulate Christ through our economic priorities and the impact that can have on all of us.
Growing up with a father who is a musician, Amy is incredibly excited to be joining a church family with such a strong musical presence, and she can't wait to join her own voice with those of the congregation.
Amy has an insatiable intellectual curiosity and a deep love of learning of all kinds. She is eager to learn about where we are as a congregation and listen for ways that she can help us to learn and grow together. We are grateful to have had a strong, exciting group of candidates from which to draw during this search process and we are so happy to have the opportunity to bring Amy to United Parish to join our community and our work. We look forward to introducing her to you all on June 11 when she joins us in worship or after July 2 when she officially becomes our pastor.