This year's Pilgrimage (youth service trip) for our Journey to Adulthood (9th-10th grade) and Young Adults in Church (11th-12th grade) students was to a program called The Providence Experience organized by the Rhode Island Conference of the UCC. They balanced service and devotional time by serving God through a variety of service organizations during the day, and returning to the quiet rest of Irons Homestead in the evenings to relax in the beauty of nature. Read below for a recap of this fun and meaningful week!
July 29, 2019
We helped with a harvest of summer squash and zucchini. Many hands made light work and 1400 pounds of veggies were picked for a local food bank partnership in Cumberland, RI. As you can see, there hasn't been competition about who picked the best squash!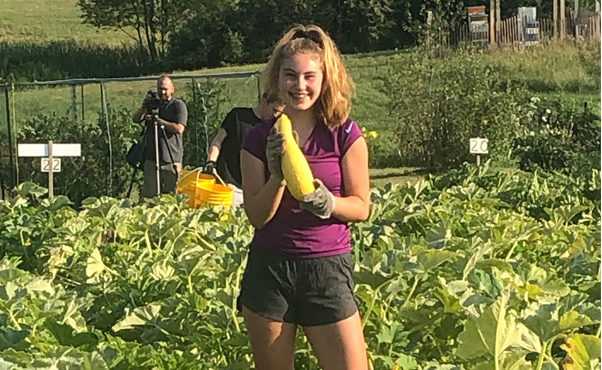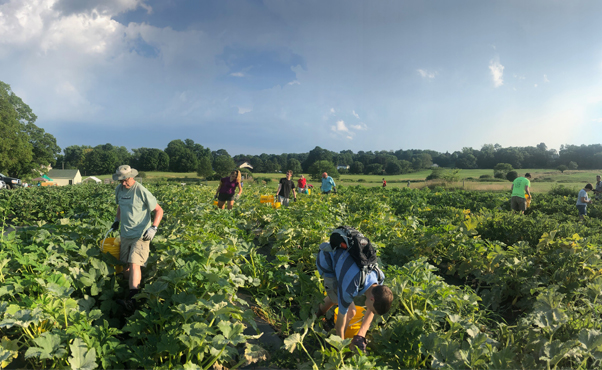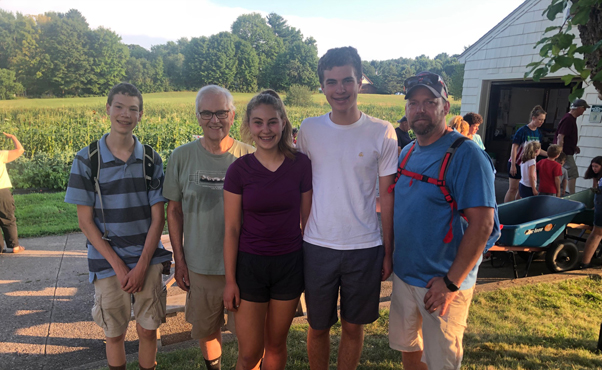 July 30, 2019
We worked for the Rhode Island Food Bank sorting donated food and packing boxes for children to have nutritious lunches and breakfasts each week. We were taken aback by what packing these boxes meant. During the school year, Rhode Island has a free lunch program but with school out, one and possibly 2 meals may not be had each day. All of our youth are happy and healthy and possibly question what can be done when we come home! It's an important question.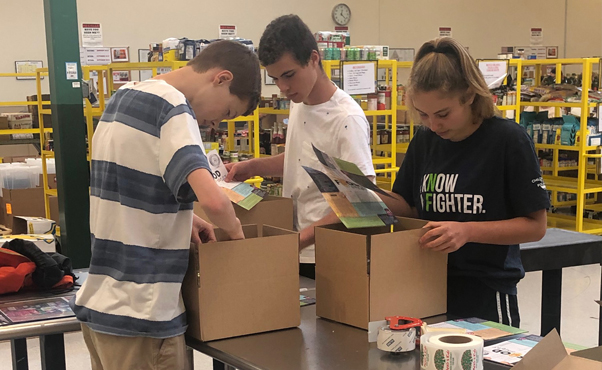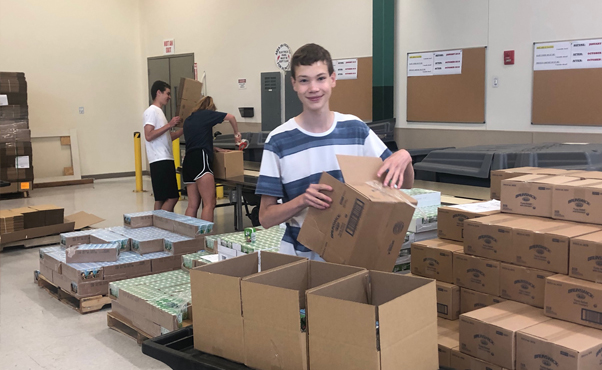 July 31, 2019
We worked into the early afternoon at a thrift store that donates its resources to local organizations supporting women and children who have escaped domestic abuse. It was our first day interacting with some of the people being served. Today the store celebrated 23 years! We welcomed Melanie, Malcom and Lissa in the early afternoon filled with exuberance.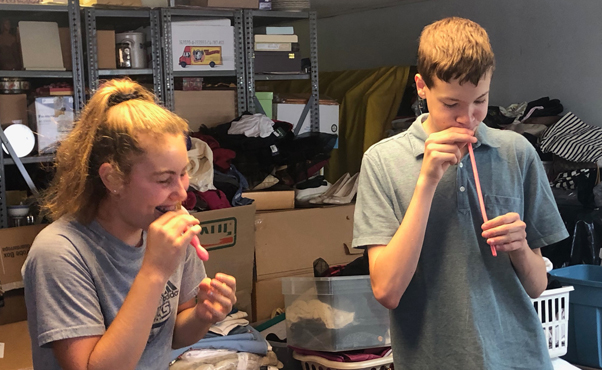 August 1, 2019
Thursday was a bit laid back. We worked with "Save the Bay" which organizes weekly beach cleanups in the spring, summer and fall in and around Narragansett Bay. It's astonishing to think that this needs to happen on a weekly basis. We said so long for now to Charles and Kendall so they could visit family from out of town. Kent arrived for an afternoon of fun down by the lake challenging everyone to a mean game of "monkey in the middle".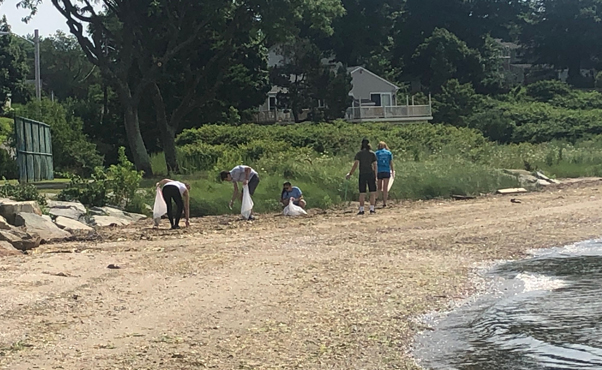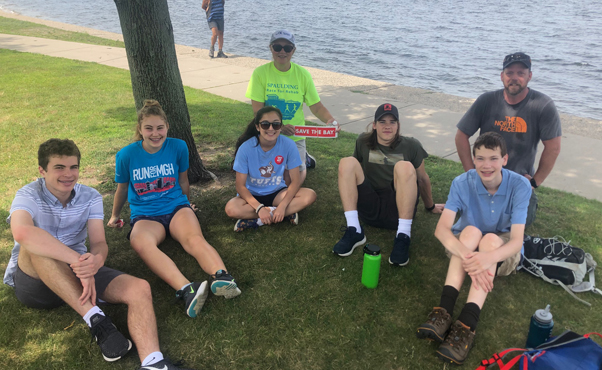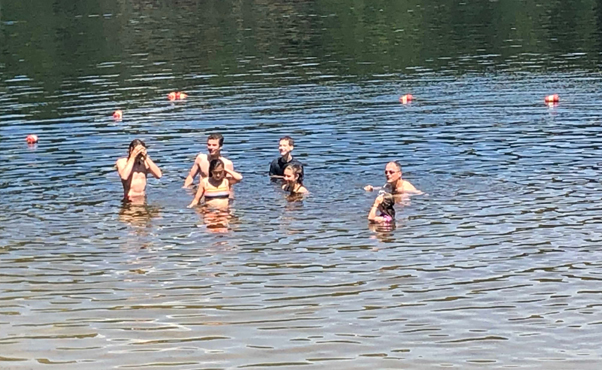 August 2, 2019
We welcomed back our fearless leader Amy for our last few days here on pilgrimage. We wrapped up our last day by working at Waterfire in downtown Providence in the morning where we learn how community events bring awareness to other social causes (Susan G. Komen, veterans needs when returning home, etc.), having lunch at Roger Williams Park (Zoo) and then on to the Rhode Island Food Bank in the afternoon.