RSVP for Community Thanksgiving Dinner
October 10, 2019 - 1:21pm
Each year, United Parish hosts a free Thanksgiving Dinner on Thanksgiving Day for members of the wider community. Church members and friends donate the food, do the cooking, and volunteer to serve the food to our guests. Everyone is welcome!
The dinner, which will be held downstairs in Willett Hall, begins at 1:00pm on Thursday, November 28, 2019 and doors open at 12:30pm. Please enter through the 15 Marion Street entrance. We look forward to sharing this holiday together, and giving thanks for all of God's blessings.
If you would like to attend the dinner, please sign up here, email thanksgiving@upbrookline.org, or call 617-277-6860 x7.
To volunteer at this event, please click here.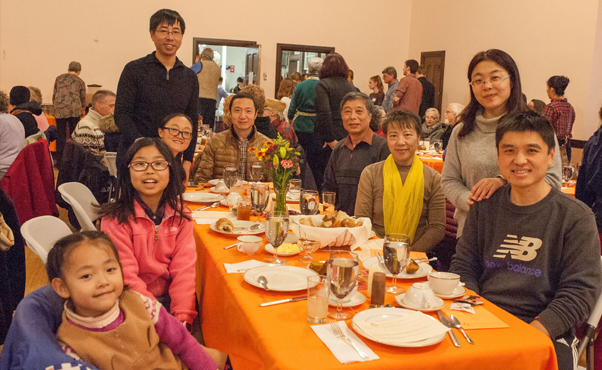 Image credit: Sacred Harbor Photography/www.sacredharborphotography.com