Team United Parish "Walked for Hunger" May 3rd
On May 3, 2015 United Parish joined the Walk for Hunger.
Thanks go to the many people involved in this year's Walk: to the 61 walkers and volunteers and to the many United Parish supporters.  All ages and all of the teen Church School classes participated.
 Between donations to the United Parish Walk Team and a contribution by the United Parish Mission Fund, we raised $7,182 for food programs.  With this effort we have stood with our community to make it a healthier place.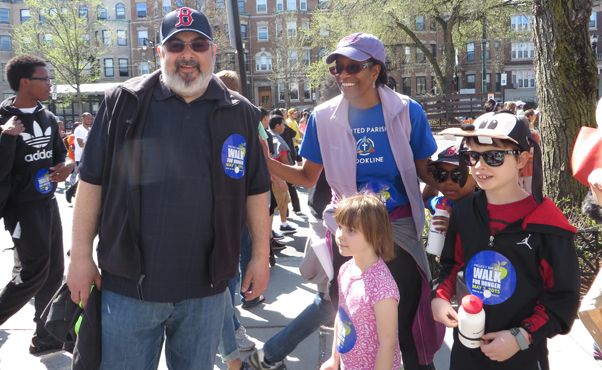 The United Parish has a tradition of joining in Project Bread's annual Walk for Hunger, the fundraising walk which comes through our Coolidge Corner neighborhood and which helps support 400+ food programs in Massachusetts.  This year the Walk was an Intergenerational Church School event and all ages enjoyed joining the United Parish Team.  Funds raised were matched through the United Parish Mission Fund, enhancing the impact of sharing with our community.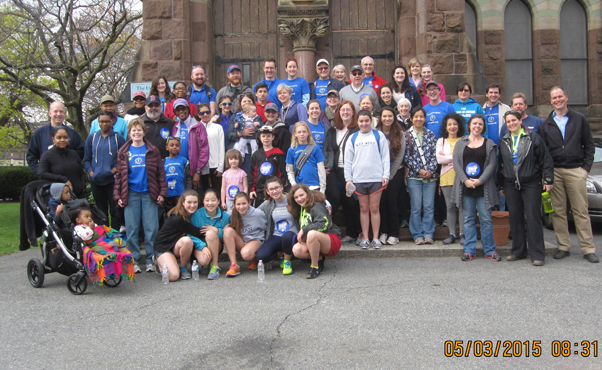 -->