"Tree of Life" Middle East Conference
We hear the names each week in church: Galilee, Bethlehem, Jerusalem. We also hear about intense fighting all over the Middle East and wonder, is there any hope for peace? In fact there is, in the form of an organization that brings together Israelis and Palestinians who tour the U.S. each year to discuss ways out of the current situation.
On Saturday November 1st a delegation from the organization Tree of Life will conduct a day-long conference at Christ Church in Cambridge featuring speakers from the region as well as talented young Palestinian musicians who play musical interludes. The focus this year is on the region's children, especially those in the Gaza strip and other parts of the Holy Land. Tree of Life is based in Connecticut as well as a Palestinian Christian village near Bethlehem on the West Bank, located close to the Shepherds' Field and the birthplace of Christ.
Among those speaking are an Israeli peace activist who was imprisoned for refusing to serve in the military and has long sought to halt demolition of Palestinian homes; a Palestinian commentator, rights activist and author; and an Israeli man who heads an organization which runs an Arab-Israeli bilingual school in Israel's Negev desert region.
Tree of Life also conducts annual interfaith journeys to the Holy Land which include meetings with Palestinians and Israelis as well as visits to the main holy sites in the region.
There is a small ($25) registration fee for the Cambridge conference, which includes lunch. For more information go to the Tree of Life website or ask Bill Gasperini for more details.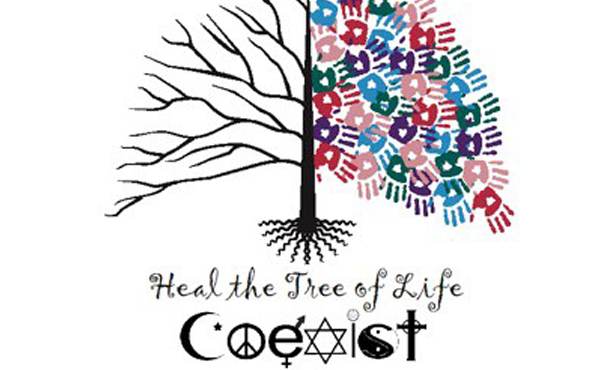 The Tree of Life is a sacred symbol for many cultures. It reminds us that all of creation is deeply interrelated and interconnected.  World peace and harmony depend on our realization of this truth. It is a reminder that we do not live in an "orchard" separate from one another, but all spiritual traditions are branches on the same tree – The Tree of Life – each drawing nourishment from the goodness of God's Creation. This is especially critical in the Holy Land where so many faith traditions share that sacred place.