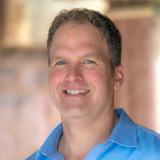 Favorite Christian sayings:
I came that they may have life, and have it abundantly.
Jesus of Nazareth (John 10:10b)
The glory of God is a human being fully alive.
Irenaeus of Lyons (Against Heresies, Book 4, 20:7)
I grew up in a family-oriented Southern Baptist church in Independence, Missouri. It was far from the hellfire and brimstone that a lot of people associate with conservative churches. There, in Sunday School, the stories of Jesus, the people of the Hebrew Scriptures, the acts of the apostles, all stirred my imagination. In that loving community, I learned to sing and speak in front of others. It was also there, starting in the second grade, that I started sensing a call to ministry. Most importantly, the church taught me that I was a beloved child of God. And no one could take that away from me.
As I grew up and learned more about the world, my theology became more progressive, my understanding of the Gospel leaned more toward social justice and becoming spiritually rich, trying to bring more of heaven to our Earthly lives.
I went searching through several churches and denominations: high-church Episcopalian, heady academic churches, a historic, LGBTQ-welcoming and lesbian-led Unitarian Universalist church, a groovy, peace-and-justice start-up, yoga, and a Buddhist meditation center. Through all of these experiences, I learned to respect and value the historic trajectory of many faith traditions and also more fully appreciate the largeness of God.
I worked in fair-trade initiatives with Oxfam America, Equal Exchange Coffee, and also with the Unitarian Universalist Service Committee. Later, I became a full-time actor and singer and did solo shows, stage performances, commercials and some TV and film. Through it all, there was always this call to ministry.
In 2004, I entered Harvard Divinity School. I served as a chaplain at Brigham & Women's Hospital and the undergraduate chaplain at the Memorial Church at Harvard. After graduation, I served as a Pastoral Resident in a Lilly Endowment-sponsored program at Wellesley Village Church (United Church of Christ). After that, I served as Lead Pastor to the vibrant congregation of the First Congregational Church (UCC) of Bellingham, Washington, a stunningly beautiful place on the northern shores of Puget Sound.
In 2013, I returned to the Boston area to serve this wonderful congregation, the United Parish in Brookline. I am blessed to be here. The people are fantastic and our building is gracious and majestic. This community has a great tradition of ecumenicism and social justice and is overflowing with potential to expand our ministry into Brookline, the greater Boston area and the world. We keep Christ at the center of our life, and welcome and honor all roads of spiritual journeys that people travel to come to us. 
I believe that ministry is something we all share. I also believe church should be fun. And I truly believe that Jesus came that we "may have life and have it abundantly."
If you're interested in figuring how to live a spiritually abundant life, I invite you to come and join us at United Parish, as we all figure it out together.
Pronouns: he/him/his
Office Hours: Sunday-Thursday, various times; Off Friday-Saturday