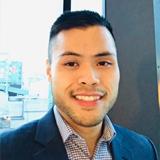 Jason grew up in Brookline and is a graduate of Brookline High School and Suffolk University. Jason realized his passion for video production and storytelling soon after graduating college after several shaping internships.
Jason came to know Christ much later in his life and that has truly changed his path and purpose the past few years.
He is involved with the Media Ministry at other churches helping produce their Sunday worship. It's one of the many ways he feels so deeply connected with God, glorifying his name with the many blessings he has bestowed upon him.
pronouns: he/him/his