Upcoming Worship Service Events
Latest Worship Service News
Outdoor Family Worship
Posted:
Oct 21 2021 - 5:41pm
Our third (and perhaps final, weather-depending) Outdoor Family Worship will be happening on HALLOWEEN! Worship will begin on the Front Lawn at 9:45am, where we'll sing, pray, learn about the story of Esther, and celebrate our own identities together. Children (of ALL ages) are invited to wear their Halloween costumes! In case you haven't had the chance to attend yet, this is going to be a great one! Outdoor Family Worship has been a new initiative this fall to not only provide a safer place for our vaccine ineligible children to worship with their families, but also to give children (and parents) a taste of what worship is like when Kids are the primary audience for whom the service was crafted. It's a little noisy, and a little silly, and a whole lot of fun. We hope to see you there! Contact Associate Pastor at amy@upbrookline.org.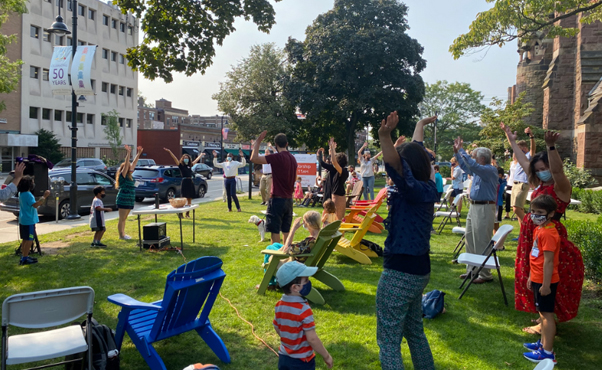 All Saints Day - November 7, 2021
Posted:
Oct 20 2021 - 7:23pm
On Sunday, November 7, we will commemorate All Saints Day. We welcome receiving the names of saints in your lives (loved ones, family, friends, mentors) to print in the bulletin and read aloud in worship.
Please fill out the forms found in the pews and place them in the offering baskets, or click here to submit names online.
We also invite you to bring photos or memorabilia of your saints on that Sunday for a special procession of the saints. If you can't make it in person, but would like your photo included, please send it to office@upbrookline.org.
Please submit your names by Wednesday, November 3 at 9am.
Contact the Church Office at office@upbrookline.org or 617-277-6860 for more information.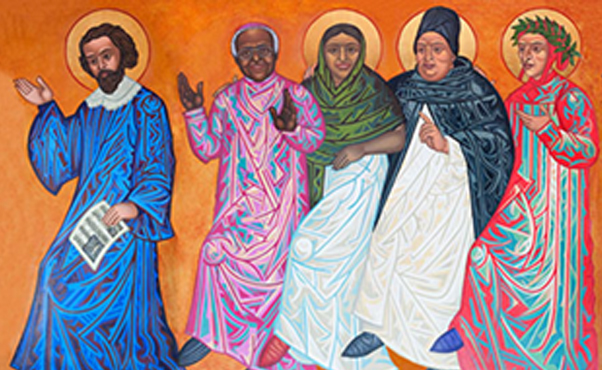 Join us for Worship - In Person and Online
Posted:
Sep 7 2021 - 5:26pm
The church reopened on September 12, 2021!
Join us for in-person worship or tune in on our YouTube page.
To receive regular updates about worship, sign up for our mailing list by emailing office@upbrookline.org.
If you're new among us, worshipping with us for the first time and would like to tell us more about yourself, please fill out our Virtual Visitor Card.
UPCOMING WORSHIP
Sunday, October 24, 2021
9:45am - Church School (Meet on the front lawn)
10am - Adult Drop-In Bible Study (Zoom)
1pm - Handbells Rehearsal (Sanctuary)
1:45pm - Choir Rehearsal (Sanctuary)
3pm - In-Person Worship - Lexi Boudreaux's Ordination (Sanctuary)

Also livestreamed to YouTube at youtube.com/unitedparishinbrookline
Follow along with the order of worship here.

4pm - Coffee Hour/Reception (Front Lawn)