Upcoming Worship Service Events
Latest Worship Service News
Sermon Podcasts
Posted:
Nov 7 2018 - 12:10pm
Did you know that each week the sermon is recorded and posted on our website? Now you have another way to listen: Our United Parish podcast is live and available from iTunes! From the "Sermons" page, click "Podcast Subscription" or search "United Parish Brookline" on Apple Podcasts. Check out the latest sermon or explore the archives. You'll see that there are over 100 sermons available for streaming and download going back to 2014. Also, please rate and review our podcast; it helps people find us! For more information, please contact communications@upbrookline.org.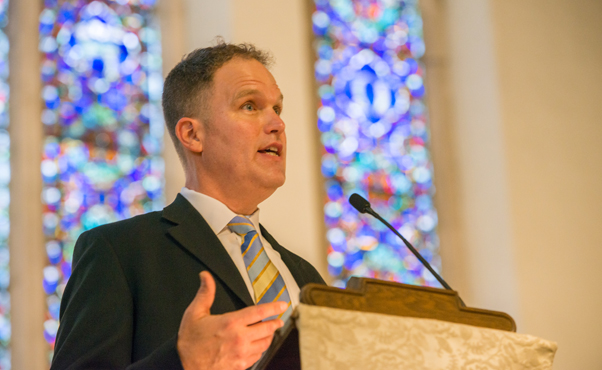 Brookline Interfaith Thanksgiving Worship
Posted:
Nov 7 2018 - 12:06pm
Sunday, November 18 at 3:30pm
at All Saints Parish (1773 Beacon Street, Brookline).
Come center yourself for the Thanksgiving holiday at a service for all ages with readings, music and prayer. We will honor our blessings and share them with the Brookline Food Pantry. Please bring goods (a list of items can be found below) or money to share for the Brookline Food Pantry. Organized by the Brookline Clergy Association. Contact Senior Pastor Kent French at kent@upbrookline.org. Also please join us before the service to make pies for the Brookline Food Pantry from 1-3pm in the Parish Hall at All Saints Parish. RSVP by November 14 to familyminister@allsaintsbrookline.org to help with the baking.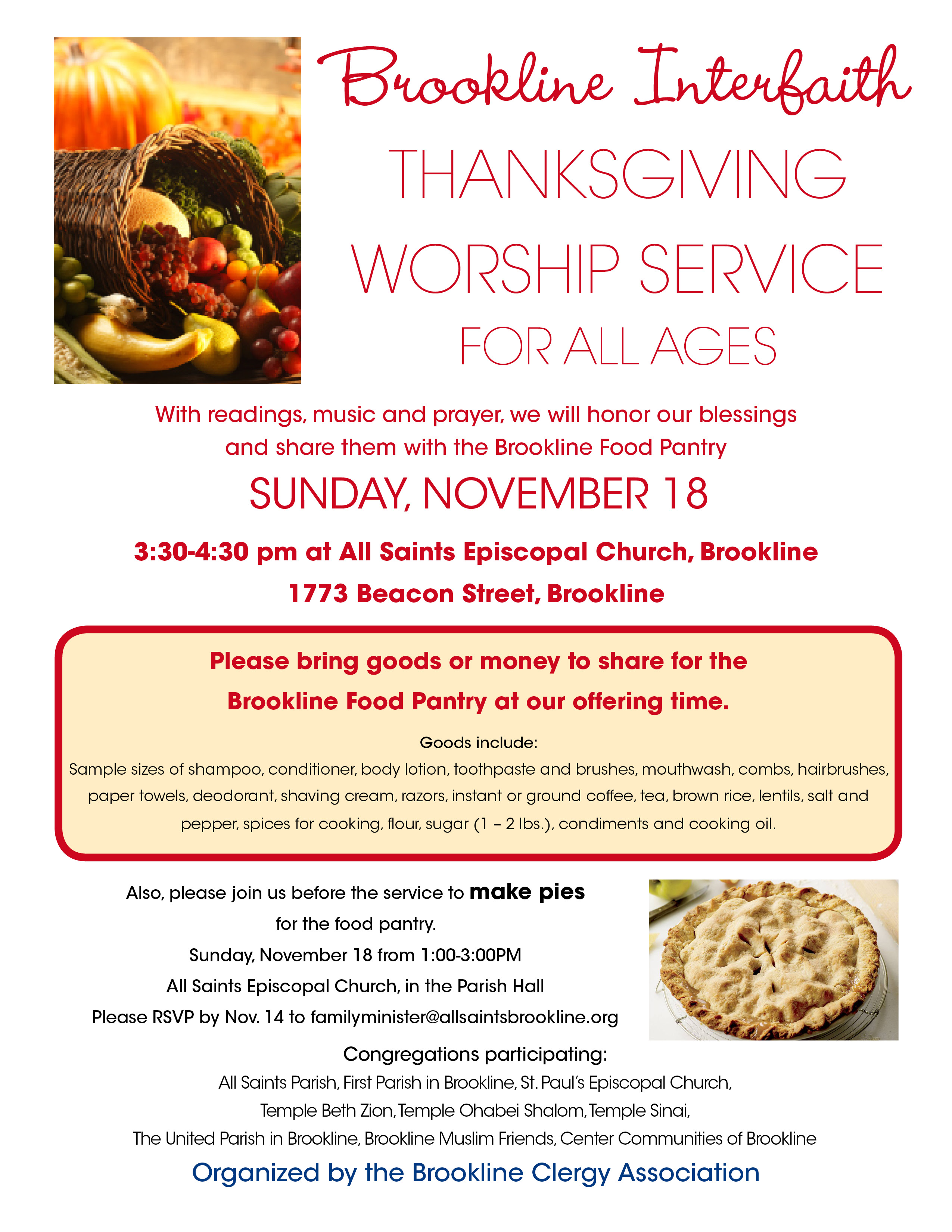 All Saints Day - November 4
Posted:
Oct 16 2018 - 11:21am
On Sunday, November 4, we remember people who lived exemplary lives: some who lived among us, some we only read about, some we've never heard of. "Saint" sounds like such a big word. Utterly unattainable, even. You might wonder if you would even want to grow into such a name. But, it's worth pondering. The people we call saints were often fairly ordinary people, who happened to let God's goodness shine through them. In doing so, some truly extraordinary things happened with their lives.
We welcome receiving the names of saints in your lives to print in the bulletin and read aloud in worship. We also invite you to bring photos or memorabilia of your saints on All Saints Sunday for a special procession of the saints.
Please fill out the info sheets in the pews on Sunday and place them in the offering plate, or click here.
Please submit names by Wednesday, October 31 at 9am.
For more information, contact the Church Office at office@upbrookline.org or 617-277-6860.