Upcoming Worship Service Events
Latest Worship Service News
Fifteen Good Minutes
Posted:
Jan 5 2023 - 1:11pm
Join our Exalting in Worship Ministry Team and worship leaders directly after worship on Sunday, January 8 for a short conversation about what you experienced in the service, what you noticed and what you'll take home. Grab a cup of coffee and nosh, and come share the conversation in the South Transept (pews closest to the Chapel).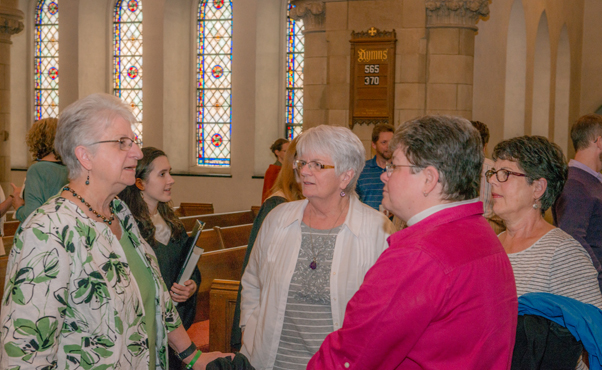 Advent at United Parish Calendar
Posted:
Nov 23 2022 - 3:46pm
We have a lot of wonderful programs happening over the next month. To help keep it all straight, click HERE to download a calendar featuring our special Advent events as well as our usual offerings, or pick up a handout on the welcome tables on Sunday.
Christmas Poinsettias 2022
Posted:
Nov 21 2022 - 3:54pm
Each year, we decorate the Sanctuary on the Sunday before Christmas Eve with poinsettias donated by individuals and families honoring or in remembrance of a family member or friend.
There is an online form you can fill out HERE (preferable), you can email office@upbrookline.org with the following: (1) your name(s), (2) who you are honoring or remembering, or you can pick up a form found in the pews on Sunday. Please donate $10 per name; if writing a check, put "poinsettia" on the memo line. Donations can be sent to the Church Office or dropped in the offering plate on Sundays during worship.
Deadline for names to be printed in the bulletin: Tuesday, December 13, 2022.