Upcoming Worship Service Events
Latest Worship Service News
Christmas Eve at United Parish 2020
Posted:
Dec 16 2020 - 12:39pm
Children's Christmas Eve Storytime
Families with young children are invited to join Pastor Amy for a Christmas storytime on Christmas Eve, Thursday, December 24 at 5pm on Zoom. Check your email for the Zoom details or contact Amy@upbrookline.org.
Christmas Eve Worship: Lessons and Carols
Join us for a Lessons and Carols service at 7:30pm on YouTube, followed by an after-worship Zoom reception. Check your email for the Zoom details. Contact Kent@upbrookline.org.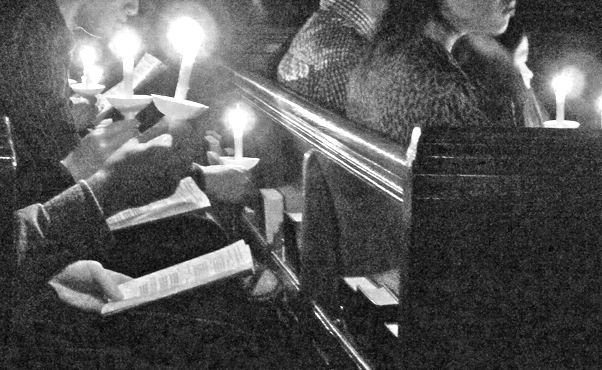 Advent Midweek Worship 2020
Posted:
Nov 25 2020 - 3:17pm
Join us for a contemplative worship service on Tuesdays, December 1, 8, 15 and 22 from 8:30-9:00pm on Zoom. We invite you to observe Advent during the bustle of the holiday season by stepping into the quiet and lighting candles together on Tuesdays for some centering time of prayer and song. (This will take the place of the usual Tuesday Evening Prayers but the Zoom information is the same.) Check your email for the Zoom details.
Contact exalting@upbrookline.org.
Prayer Hike
Posted:
Oct 28 2020 - 7:20pm
Join Minister of Music Susan DeSelms and Seminarian Katharine Henry as they lead a fall prayer hike on Sunday, November 1 from 2:30-4:30pm (new time) at Hemlock Gorge Reservation in Newton/Needham. We will meet at the parking lot at the intersection of Hamilton Place and Central Ave. All children and youth must be accompanied by a parent or guardian. Contact Katharine at seminarian@upbrookline.org to sign up by 12:30pm on Sunday. Come find God in the woods with us!