By Thomas Mitchell
January 6, 2022 - 3:50pm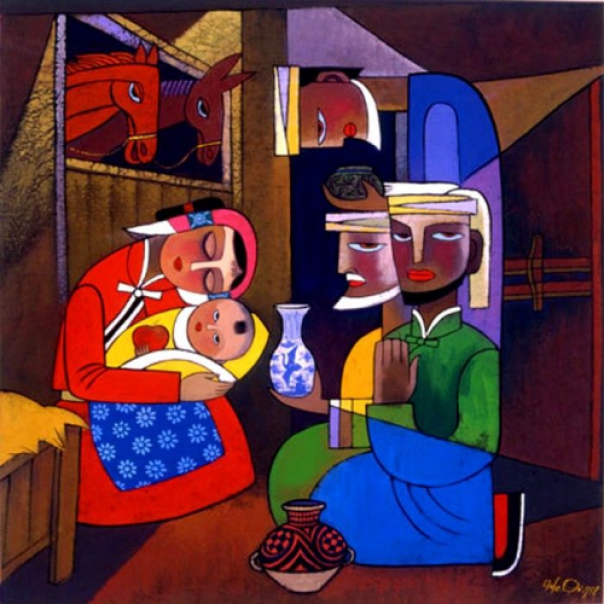 Beloveds,
I hope that you're all doing as well as you can amid this time of uncertainty and new beginnings. We'll continue our Zoom worship services this Sunday with a retelling of the story of the Magi visiting Jesus and of their decision to return home by another way. We will also celebrate the joyful feast that is Communion!
The story of the journey of the Magi only appears in the Gospel of Matthew, yet its significance cannot be understated. As we encounter this story again, I hope that you might think about a few of these questions:
What stars or signs are you looking for to guide your faith in this new year?
Why does God choose a group of people from a different land and from a different faith to acknowledge the divinity of Christ? What might that mean for us today?
Who appears in our dreams? What do they tell us to do? Are we willing to follow them? 
What lessons might the Magi offer us for challenging notions of empire and dominance?
I invite you to ponder those questions in anticipation of our sharing this story together on Sunday.
As we celebrate Communion this week, we invite you to prepare elements in your own home. Wine or grape juice and some kind of bread will be enough. In spite of our physical separation, we can still join in this celebration together.
Sending peace to each of you,
Thomas
2021-2022 Seminarian
If you'd like to read or listen to previous sermons, or subscribe to our podcast, please click here.
If you'd like to watch previous worship services, please visit our YouTube page.
Image credit: "Three Wise Men", painting by James He Qui