By Kent French
October 13, 2022 - 7:03am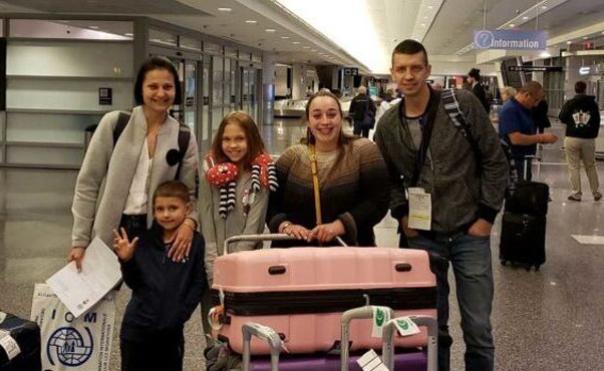 This autumn, our worship follows our Church School curriculum, Seeking God Together. We are learning in worship alongside the youngest members of our community.
My friend Lisa is one of the best cooks I know. For years now, Robert and I have enjoyed regular meals with her and her husband Peter in their home, as well as ours. After I had knee surgery, Lisa came over and made a meal in our small kitchen. Once when I overcooked the pork loin, Lisa playfully encouraged me on how to up my game. I even had the privilege of taking a cooking class with her while on sabbatical in Italy.
More than that, Lisa and Peter are great hosts. They have a wide circle of friends with whom they share their table and love of food, laughter, and great conversation.
Over the past few years, Lisa has taken the initiative to deepen their practice of hospitality. After our 2016 national elections, she wanted to do more to make a difference in the world. Through her Jewish temple and Jewish Family Services Metrowest, she discovered that she could open up their guest cottage for refugees: first Syrian families, then Afghans and now Ukrainians. The United Nations High Commissioner for Refugees estimates that at the end of 2021 there were 89.3 million forcibly displaced people in the world. Lisa is doing her part to help them.
On Sunday, our Church School will reflect on what it means to make room for God in our personal lives. In worship we will take it one step further and reflect on how our scriptures implore us to make room for God by making room for the stranger, the outcast, the forgotten (Leviticus 19:33-34, Matthew 25:34-36 & 40, Hebrews 13:2) and hear some of Lisa's story.
I look forward to welcoming and introducing Lisa to you and hearing more about the personal and powerful way she is making room for God.
In faith,
Kent
Autumn Worship Series
October 16  Making Room (Leviticus 19:33-34, Matthew 25:34-36 & 40, Hebrews 13:2)
Guest Speaker: Lisa Weinstock,
Member and Refugee Host, Wellesley Village Church (UCC) and Temple Beth Elohim
October 23  Marveling (Psalm 104)
October 30  Saying Thanks (Luke 17:11-19; Colossians 3:14-17)
November 6  Crying Out, All Saints (Psalm 130; Book of Job)
Guest Speaker: Gerami Groover-Flores, Executive Director
Hamilton-Garrett Center for Arts & Music
November 13  Confessing (Psalm 21:1-8)
November 20  Celebrating  (Psalm 11, 150)
November 27  "There's room for every story" (Matthew 1:1-17, Isaiah 2:1-5)
If you'd like to read or listen to previous sermons, or subscribe to our podcast, please click here.
If you'd like to watch previous worship services, please visit our YouTube page.
Image credit: JFSMW.org