By Kent French
November 9, 2022 - 2:50pm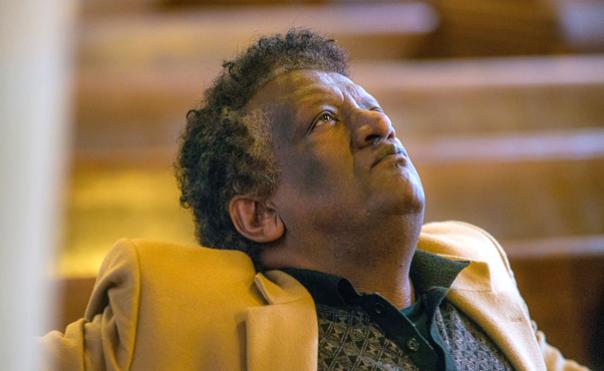 This autumn, our worship follows our Church School curriculum, Seeking God Together. We are learning in worship alongside the youngest members of our community.
Many of you know that the most important part of worship for me is the cycle of confession, assurance and passing the peace. Why? Because I really believe the cliché that "confession is good for soul." We ALL mess up. We ALL get it wrong. It's natural. It's human. To admit it and acknowledge our humanity is important, clarifying, grounding. I also believe the cliché "to err is human, to forgive, divine." The Words of Assurance and the reconciliation at the Passing of the Peace are essential to the whole liturgical cycle.
Some of us grew up in religious traditions where the concept of sin was regularly used to bludgeon us into shame and humiliation. Some of us grew up in households where we regularly heard more about what we got wrong than what we got right, where our mistakes were used against us. Some of us still live with relationships or work situations like this. They are unGodly. They de-value and harm our God-given humanity.
The 20th century theologian Paul Tillich succinctly defined sin as separation from God. Being connected, in tune, in rhythm with God means being more forgiving, patient, compassionate, creating justice and fairness, honoring others' souls, loving people and wanting the best for people, even if we don't actually like them. But none of us do this 100% (or even 30%) of the time. When we go through the cycle of confession, assurance and peace, we remember that God's love and the healing bonds of community are more powerful than any sin we commit or any separation we fall into.
On Sunday, we will look at Psalm 32 and the essence of what it means to confess. We will also hear two individual confessions from members who have been brave enough to offer them in Lenten dinner church worship in past seasons. We will also officially welcome six new members into our community.
We will then follow with our All-Parish Meeting with an informal lunch and celebrate ALL the good work God is doing in our midst. As always, I look forward to being with you to ponder these eternal things.
In faith,
Kent
Autumn Worship Series: Seeking God Together
November 13  Confessing (Psalm 32), followed by the All-Parish Meeting
November 20  Celebrating (Psalm 11, 150)
Advent Worship Series: Generation to Generation
Advent 1: November 27, There's room for every story (Matthew 1:1-17, Isaiah 2:1-5)
Advent 2: December 4, God Meets Us in Our Fear (Luke 1:26-38, Isaiah 11:1-10)
Advent 3: December 11, We Can Choose a Better Way (Matthew 1:18-25, Isaiah 35:1-10)
Advent 4: December 18, We See God in Each Other (Luke 1:39-45; 56-58, Luke 1:46-55)
Christmas Day, Zoom Worship and Coffee Hour, 11am
If you'd like to read or listen to previous sermons, or subscribe to our podcast, please click here.
If you'd like to watch previous worship services, please visit our YouTube page.

Image credit: United Parish in Brookline