Praying with the Psalms: Lament
By Amy Norton
March 23, 2023 - 10:03am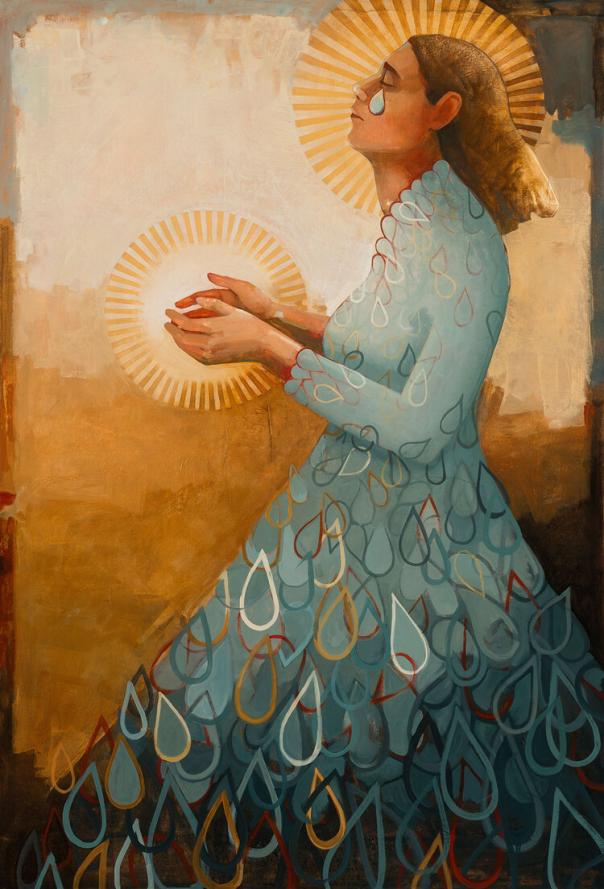 Dear Ones, 
When was the last time you "ugly cried"? Screamed in your car? Visited a rage room? What if I told you that all of those activities could be incorporated into a spiritual practice? This Sunday, we're diving into the concept of Lament.
Lament is an action word, not an emotion; it's how we use our bodies to express and metabolize emotions such as grief or anger, and it's how we share those feelings with God most authentically and unabashedly. We'll hear a reading of Psalm 6, and explore how lamenting is truly an embodied practice that we can engage in for our own spiritual health, or in solidarity with others, strengthening our communal spiritual health. I won't ask you to scream in the Sanctuary (well, I probably won't), but I will ask you to come with an openness to trusting the gift of your body and all the ways we can use it to grow closer with God. 
Join me on Sunday at 11am in the Sanctuary and on YouTube, and we'll dive in together. 
In faith,
Amy 
Holy Week Services
Palm Sunday - April 2, 11am in the Sanctuary and YouTube
Maundy Thursday - April 6, 6:30pm foot-washing ceremony in the Chapel, 7pm communion service in the Sanctuary
Good Friday - April 7, 7pm Tenebrae service in the Sanctuary
Easter Egg Hunt - April 8, 9am-11am in Memorial Park (the playground next to the church), or in Willett Hall if rainy
Easter Children's Church - April 9, 9:30-10am in the Sanctuary
Easter Potluck Brunch - April 9, 9:30-11am in the Parlor
Easter Festival Worship - April 9, 11am in the Sanctuary and YouTube, preceded by a prelude with brass quartet at 10:45am in the Sanctuary
If you'd like to lean into other Lenten opportunities this season, check them out here.
If you'd like to read or listen to previous sermons, or subscribe to our podcast, please click here.
If you'd like to watch previous worship services, please visit our YouTube page.
image credit: "She Became Herself With Tears", painting by Caitlin Connolly, 2016