Who is our Neighbor: common cathedral
By Amy Norton
July 27, 2023 - 1:08pm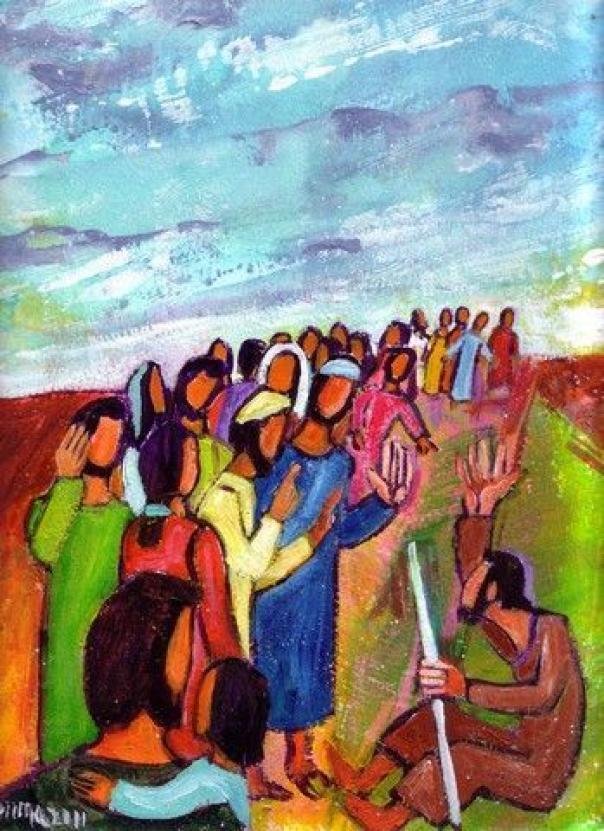 This summer we welcome our neighbors to come and share about their lives, work, passions, spirituality and inspire us about how we can serve "our neighbors as ourselves," following what Jesus called the second greatest commandment (Leviticus 19:17-18, Matthew 22:35-40, Mark 12:28-31, Luke 10:25-28). See speakers list below.
This Sunday we welcome Rev. Carrington Moore, Executive Director of common cathedral. Carrington will be preaching on the story of Bartimaeus, who would not let his pleas for help be silenced, and received nothing short of a miracle in return. Carrington writes:
"The Miracle before the Miracle" delves into the divine interplay of social, cultural, and theological forces that facilitate profound healing and transformation in our lives and communities. Together, we will explore our own power and agency in fostering a spiritual posture of love and liberation, recognizing our divine purpose in manifesting positive change. 
We will also be offering a farewell blessing for our departing Nursery Supervisor, Jenna, who will be embarking on a long-dreamed-of move to Colorado, and offering a 'see you soon' blessing to me as I prepare to start my sabbatical on August 1st. I am so grateful to this congregation for granting me a sabbatical as well as some funding to pursue creativity-and-creation focused activities such as painting workshops, nature walks, horseback riding lessons, and more! I look forward to greeting you again in late November and hearing all the wonderful things this congregation will have gotten up to in the meantime! 
Come and join us at 10am in Willett Hall and on YouTube, as we live into our call as neighbors, learn more about our co-citizens of the kin-dom of God, our community, and one another.
In faith,
Amy
Summer Worship Series: Who is Our Neighbor?
July 30 -- Reverend Carrington Moore, Executive Director, common cathedral 
August 6 -- Reverend Erik Hoeke, visiting pastor
August 13 -- Raana Mumtaz and Faiza Khan, Brookline Muslim Friends
August 20 -- Matthew Kossack, Executive Director, Artbarn Community Theater
August 27 -- Aba Taylor, Executive Director, Brookline Community Foundation
September 3 -- Arlene Hill, Brookline Housing resident
Image: Bartimaeus, by Bernadette Lopez: www.evangile-et-peinture.org / www.bernalopez.org
If you'd like to read or listen to previous sermons, or subscribe to our podcast, please click here.
If you'd like to watch previous worship services, please visit our YouTube page.