The Chancel Choir is a non-audition community of adult singers anchored by four professional section leaders. We lead vibrant congregational song and enhance worship with inspired music of all styles and eras. We welcome singers of all levels of training and experience, incorporating musical and vocal training into our rehearsals.
Rehearsals are Thursdays from 7:00 - 9:00 p.m. in the Choir Room.
Want to get involved? Have questions?
Upcoming Chancel Choir Events
Latest Chancel Choir News
A Song for Syria - November 12 @ 8pm
Posted:
Nov 3 2016 - 10:57am
On Saturday, November 12, at 8pm, the United Parish in Brookline is hosting A Song for Syria, a concert benefiting Doctors Without Borders for their vital work with Syrian civilians.
This concert brings together the talents of an unbelievable roster of established musicians giving their time to support this cause, including: Blue Heron, Boston Camerata, Consort of Hope, DooZhen Choir, Lorelei Ensemble and members of the United Parish Chancel Choir.
Please help us get the word out by inviting your friends and by joining us for what's sure to be an incredible evening of music, supporting a very important cause.
In lieu of admission, we invite donations, 100% of which will support the work of Doctors without Borders in Syria.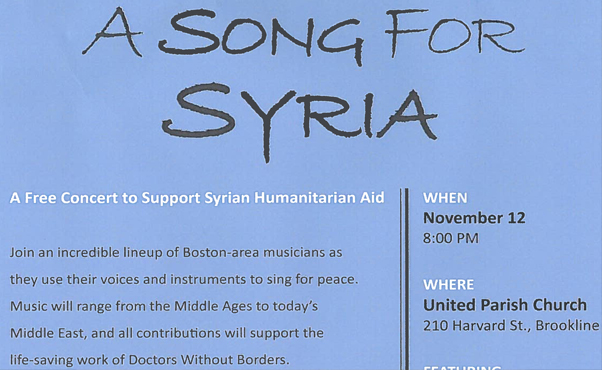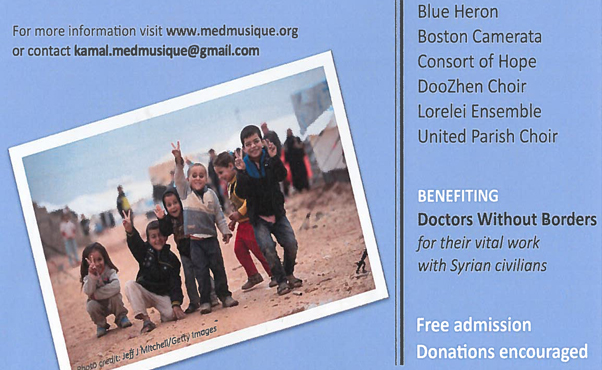 All Saints Sunday - November 6
Posted:
Nov 3 2016 - 10:09am
Every November, churches around the English-speaking celebrate All Saints Sunday and many sing:
For all the saints, who from their labors rest, who to the world their steadfast faith confessed...
And we remember exemplary lives, some who lived among us, some we only read about, some we never heard of.
"Saint" sounds like such a big word. Utterly unattainable, even. You might wonder if you would even want to grow into such a name. But, it's worth pondering. The people we call saints were often fairly ordinary people, who happened to let God's goodness shine through them. In doing so, some truly extraordinary things happened with their lives.
On Sunday, November 6, we will celebrate communion together, and hear the Chancel Choir sing the 1st movement of the Brahms' Requiem. 
Blessed are they that mourn: for they shall be comforted.  They that sow in tears shall reap in joy.  They that go forth and weep, bearing precious seed, shall doubtless come again with rejoicing, bringing their sheaves with them.
We will commemorate All Saints Day and try to envision what it means to be a saint, even wonder aloud what saintly stuff is going on in our lives, and remember the saints we've had the privilege to know. And we'll continue singing the words together:
Still may your people, faithful, true and bold, live as the saints who nobly fought of old....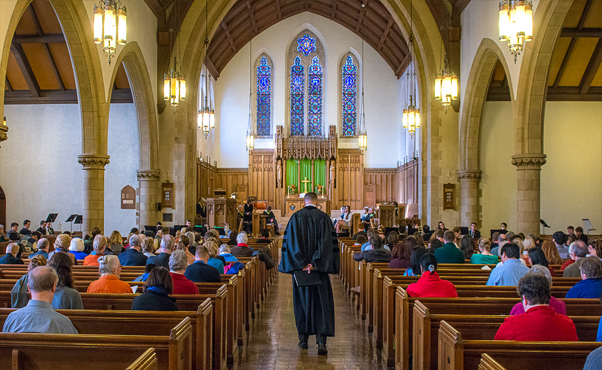 Chancel Choir Rehearsals Begin
Posted:
Aug 31 2016 - 4:16pm
The Chancel Choir is excited to kick off the year on Thursday evening, September 8 @ 6pm for an open rehearsal.  We will be singing the Brahm's Requiem this year, along with other choral pieces during all the liturgical seasons.  Contact Susan DeSelms for more information.