Our special Intergenerational Church School days intentionally take into account the fact that there are learners of different ages and experiences in attendance. The programs seek to teach to the hearts of everyone present.
Intergenerational teaching and learning benefits both adults and children. It provides opportunities for all generations to understand the material differently and benefit from another perspective. It is a unique opportunity for the young to learn from the old, and for the old to learn from the young.
Examples of past Intergenerational programs include: World Communion Bread Making, Advent Wreath Making, Advent Spiral, and Holy Week Walk.
While we would like to strongly encourage participation from people of all ages, United Parish Safe Church Policy requires that children be accompanied by an adult.
Upcoming Intergenerational Events
Latest Intergenerational News
First Fridays Fellowship Nights: Comedy Night
Posted:
Feb 24 2021 - 2:48pm
Join us on Friday, March 5 at 8pm on Zoom for this month's virtual event! We're hosting an evening of humor and connection as we share funny stories across the generations of United Parish. We'll have questions to prompt our humorous memories. You're invited to share a funny story but not required, just come as you are and be prepared to laugh! Contact gathering@upbrookline.org for the Zoom information.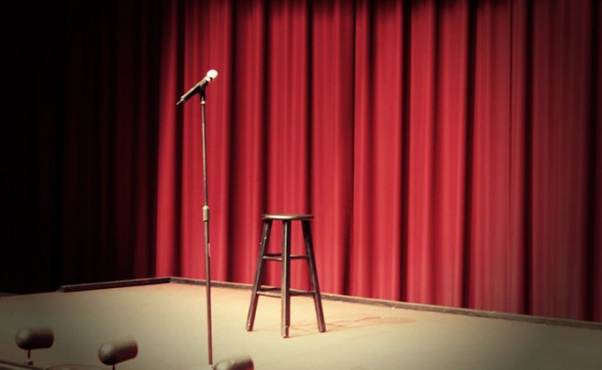 First Fridays Fellowship Nights
Posted:
Feb 1 2021 - 11:03am
Building off of the success of our Frozen Fridays series in January, the Gathering Team is happy to launch a new series of social events called First Fridays. Please join us at 8pm on the first Friday of every month for an evening of laughs and connection with our United Parish family.
Our first event will be this Friday, February 5 at 8pm and we will have another award-winning movie shorts showing. Grab your over-buttered popcorn, oversized drink and over-priced candy and get ready to enjoy some cinematic gems.
If you have any questions about this event, please feel free to contact the Gathering team at gathering@upbrookline.org. Zoom info will be sent out in the weekly newsletter.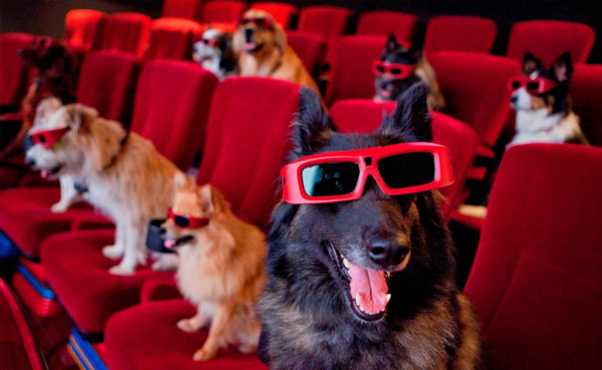 Introducing "Frozen Fridays" Fellowship Nights
Posted:
Dec 23 2020 - 11:51am
Come ring in the New Year with us! The Gathering team at United Parish invites you to our "Frozen Fridays" fellowship events for the month of January on Zoom. Most events will start at 8pm (except January 15 when it will start at 6:50pm) and something new will be featured each Friday. Events include: Oscar winning short films, "Astronights", group painting, trivia and game nights. 
Friday, January 29 at 8pm - Trivia Night

Do you know any useless facts?

Do you like awesome prizes?

Do you like to laugh and have fun?

Are you a little competitive?

Are you free this Friday night?

If any of this sounds like you then come and join us for our final Frozen Fridays - Trivia Night!! The event will begin at 8pm this Friday and we would love to see you there.
Friday, January 22 at 8pm:
Join us this Friday for our United Parish Frozen Friday gathering which will be a painting class led by our own Carolyn M.! The class will begin at 8pm and below is a list of some suggested materials to gather or purchase if you would like to participate in the painting. The art making will be accessible to all ages but if you would rather watch and learn and enjoy some art inspired conversation, we would love to have you. Hope to see you there. Check your weekly email for the Zoom information.
You'll need:
1. brushes;
3. some kind of paint paper such as watercolor paper or Bristol paper (thicker than printer paper);
4. water;
5. a disposable plate or palette paper for the paints;
6. clean-up materials
Friday, January 15 at 6:50pm: AstroNights is a live, family-friendly exploration of your night sky that you can join from the comfort of your home with educators from the Christa McAuliffe Center for Integrated Science Learning at Framingham State University. Educators leave audiences with simple advice for observing your real night sky when the program is over. From the colorful characters in our own solar system to the weird and wonderful things far beyond, each program is sure to contain something of interest to armchair astronomers of all ages. Learn more.

So pop some corn and find your juniorest of mints and join us for a fun evening that will warm your heart, even in the cold of winter.
The Zoom info will be in the weekly newsletter, or contact gathering@upbrookline.org for more information.