Our Mission
Thrifty Threads is located within United Parish and is fully operated by a team of dedicated volunteers. Thrifty Threads has been serving Brookline and surrounding communities in Greater Boston since 1993. We offer good quality clothing and housewares at very low prices -- proceeds support United Parish's outreach and social justice programs. We pass on more than half of the donations we receive to non-profit organizations working directly with people in need. Our work also supports the environment by keeping gently used items out of landfill and instead helping them find new homes.
The non-profits we partner with provide backpacks, sweatshirts, jackets/coats, and durable shoes to people experiencing homelessness. We send business attire to groups that help people transition into the work force and provide children's clothing and toys to a variety of family nurturing centers. Although we prefer not to accept book donations, those that do come our way are passed on to the Prison Book Project.
In addition to clothing and housewares, we sell jewelry, shoes, and purses, most of which are prices for less than $10. We also have a vintage boutique section, which offers one-of-a-kind treasures at slightly higher prices.
Store Hours
Fridays and Saturdays 12-3pm. Closed major holiday weekends.
Entrance is through the side ramp door on the Marion Street side of United Parish. Masks are required indoors.
Follow us on Facebook and Instagram for updates on cancelations due to weather or holidays, and to check out some of our fabulous merchandise.
Donations
Through the generosity of donors like you, we're able to channel essential clothing and household items to people in need, generate revenue to support United Parish's outreach and social justice programs, and help to protect the environment by keeping gently used items out of landfills and instead help them find new homes.
Please know we have limited indoor storage capacity and therefore can accept only:
Gently used or new clothing
Footwear in good condition
New socks and undergarments in original packaging
Small quantities of kitchenware, cookware, and decorative housewares. Must be clean and in working order.
We are unable to accept:
Men's suits and blazers. Year Up or Suits and Smiles might be able to accept these items
Tattered, torn, and stained clothing. These can be donated to textile recycling programs such as Helpsy and Planet Aid
Used socks or underwear (these also can go to Helpsy or Planet Aid)
Baby gear (strollers, high chairs, cribs, car seats etc) or toys/games. Try donating these to Cradles to Crayons
Electronics, screens. Your local recycling center will likely accept these.
Disposable plasticware (forks, spoons, knives)
Tupperware or other plastic containers
Hangers 
Books. Consider donating your books to More than Words or the Prison Book Program
For the things we are unable to accept, we suggest you try a "Buy Nothing" group on Facebook, or a post on NextDoor.
Office staff can assist and accept donations Tuesdays - Fridays 11am-5pm at the 15 Marion St. entrance. Please do not leave items outside. Office hours are subject to change; call ahead at 617-277-6860.
Thank you for being such an important part of our community. Feel free to email with any questions: thriftythreads@upbrookline.org
Interested in Volunteering?
We sometimes need additional help for a few hours a week to sort donations and/or staff the store. Come join a wonderful group of volunteers, have fun, and maybe find a treasure or two.
Upcoming Thrifty Threads Events
Latest Thrifty Threads News
Hand-Me-Down Interdisciplinary Art Event at United Parish - April 15, 2023
Posted:
Mar 29 2023 - 4:27pm
Hand-Me-Down is a project on community, collaboration, and collective. On Saturday, April 15, from 1-4pm Hand-Me-Down will host an interdisciplinary art experience at United Parish at the intersection of visual art, music, and sustainable fashion in collaboration with Thrifty Threads.
The runway experience in the Chapel will exhibit sustainable fashion including, but not limited to, thrifted, vintage, and DIY apparel collections. Models will walk to live music performed by local musicians. Our runway is experimental, sweet, candid, and inviting of everyone. After the performance, please join Hand-Me-Down in celebration of community by thrifting at Thrifty Threads, enjoying the live music, appreciating art, chit-chatting on the lawn, and participating in some interactive art elements such as designing and screen printing onto your own clothes or garments available at Thrifty Threads.
Wanted: Models and stylists! Hand-Me-Down is looking for stylists and models for our runway experience. No previous experience required, personality and smiles welcome. Sign up by April 4.
Learn more at handmedownproj.com and follow on Instagram @handmedownproj. Contact handmedownproj@gmail.com for more information.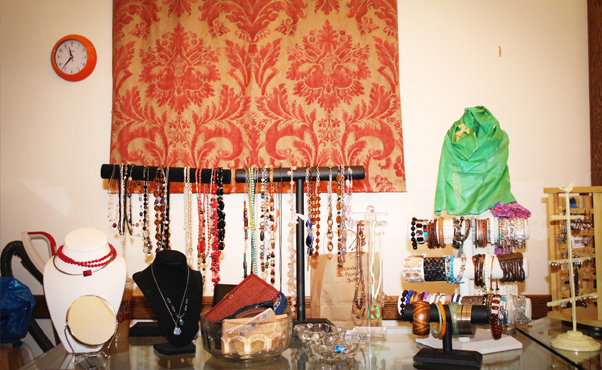 Thrifty Threads Seeks Drivers
Posted:
Feb 8 2023 - 5:03pm
Thrifty Threads is eager for people to help us get donations out to our charity partners including Solutions at Work in Harvard Square. Please let us know if you might ever be able to pack up your car at United Parish and take clothing to where it's needed. Please contact thriftythreads@upbrookline.org to volunteer. Thanks!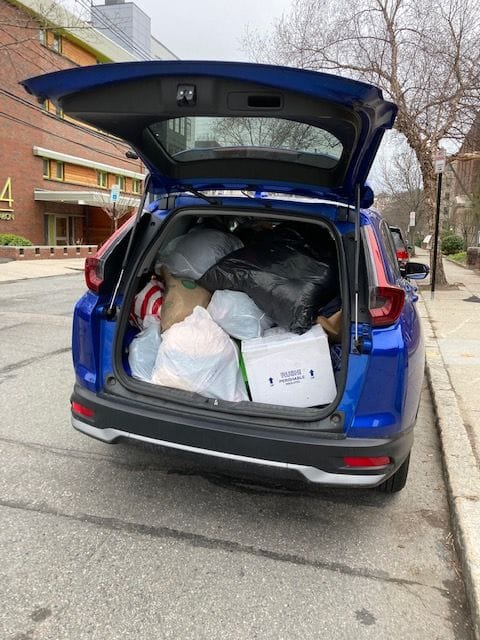 Thrifty Threads School Supplies Collection
Posted:
Sep 8 2022 - 7:30pm
As the school year starts, many children are in need of school supplies and new socks. Thrifty Threads will be collecting items through September 25 which we will donate to organizations that work with children. There will be boxes at the back of the Sanctuary to collect the following items: new socks, paper, pencils, erasers, pens, notebooks, backpacks. Thank you for supporting children! Contact thriftythreads@upbrookline.org.