At United Parish, we believe that small groups provide comfortable environments where we get together to explore faith and life.
20/30 Vision
20/30 Vision is a group for adults in their twenties and thirties who come together to deepen their faith through Bible study, community service and social justice activities, and fellowship and fun.  Read more >
Parents of Young Children
The Parents of Young Children group is for parents of children from birth through pre-school. The goals for this group include: Social connection, community and mutual support; Conversations around intentional parenting; How is our parenting shaped by being a part of a faith community; How to incorporate beliefs, practices, values; Developing mentorships with parents of older kids; and Intergenerational relationship-building. Contact Senior Pastor Kent French at kent@upbrookline.org. The group meets monthly, on a Saturday from 4:30-6:00pm usually in the Parlor. Childcare will be provided.
September 21, 2019
October 19, 2019
November 16, 2019
December 21, 2019
January 18, 2020
February 15, 2020
March 21, 2020
April 18, 2020
May 16, 2020
June 20, 2020
Growing Grandparents
Growing Grandparents is a place for active grandparents to share ideas and experiences during this special time of life. Read more >
Interested in starting an affinity group?
Do you have an idea for an affinity group?  Decide on a purpose for the group, gather at least three others who are interested in joining, and contact the church office so a pastor can follow up with you.
Latest Affinity Groups News
Parents of Young Children Group Meeting
Posted:
Jan 14 2020 - 1:33pm
We are looking forward to our meeting this Saturday, January 18 after our Advent/Christmas break! It will be good to be together. We'll meet 4:30-6:00pm in the Parlor at United Parish and will share a potluck supper. Childcare will be provided by our awesome nursery staff.
We'll continue with our exploration of themes from Bless This Mess, this time diving into a discussion of Chronos (clock-time) and Kairos (God-time), which is introduced in chapter 5 of the book. We'll respond to these ideas: We live in a world that has an incredibly hard time downshifting from Chronos (clock-time) to Kairos (God-time). Part of the problem is our inability to sit with boredom and discomfort. As a result, being busy has become an addiction. When we aren't busy, we find ways to busy ourselves—most often, scrolling our screens (kids and parents both). What do you need to give up or cut back on to spend more time in Kairos? What about your kids? How might you make the shift?
All are welcome! Please RSVP via this form so we can plan accordingly. If you aren't able to join us but have a celebration or concern that we can include in our closing prayers, please send it to me and know that you and yours will be missed.
LGBTQ Brunch
Posted:
Nov 12 2019 - 1:37pm
The Fall LGBTQ Brunch will be on Sunday, December 1 at 12:30pm. We'll gather in the Marion Street lobby after worship and walk across Harvard Street to Pho Lemongrass. All are welcome. Contact office@upbrookline.org for questions or more information.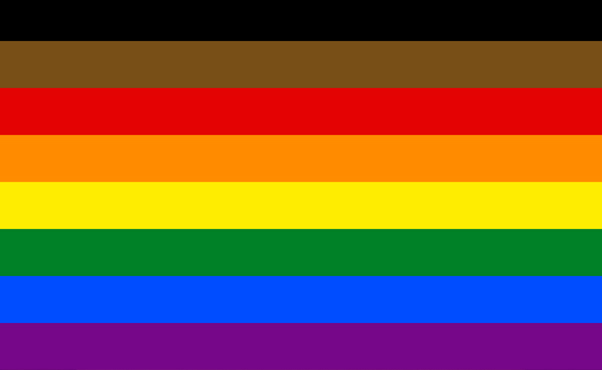 Parents of Young Children Book Discussion
Posted:
Nov 11 2019 - 6:02pm
We'll be gathering on Saturday, November 16 at 4:30pm in the parlor at United Parish and will share a simple meal - please indicate as your RSVP if you can contribute to the repast. Our conversation will center around chapter 2 of Bless This Mess, titled "Spare the Rod and Spark the Child, A New Parenting Proverb" and we'll spend some time exploring the questions included below. As always, no need to have read the book to participate in the conversation.
Please RSVP so we can plan accordingly. November 16 RSVP All are welcome - whether you've been coming regularly or haven't made it to a gathering yet!
To be a parent is to be afraid a lot of the time." What are your biggest parenting fears? Make a list. If you have more than one child, in what ways are your fears for them unique to their temperaments and personalities? Can you find a way to get some space around those fears? Check your fears against reality with someone you trust or write a simple prayer to ground you in reliance on God when you feel yourself getting fearful or controlling (control = a strategy fueled by fear). Or write one together as a book group!

The Holy Trinity of Parenting: A Three-Legged Stool Think of the Holy Trinity of Parenting (autonomy support, structure, and involvement) as a perpetually wobbly three-legged stool. We should be always striving to have the legs be equal in length, but they never will be. A stool that is short on autonomy support and long on structure and involvement risks being controlling. A stool that is long on involvement and autonomy support but short on structure risks being lax or permissive. A stool that is short on involvement risks being neglectful, out of touch with who our kid really is, or at least blissfully ignorant of the choices and challenges they are facing. Going back to the fears you identified in question 3, or thinking of a recent parenting struggle, which legs of the stool do you feel a little short or long on? How might you work for a better balance?