Upcoming Spiritual Practices Events
Latest Spiritual Practices News
Morning Midweek Meditation – Now on Thursdays!
Posted:
Sep 3 2020 - 10:38am
Join us on Thursdays from 8:00-8:30am via Zoom. If you are looking for a calming, caring congregational connection in the middle of your chaotic week, join Adam S. on Thursday mornings on Zoom.
We will hold space for some simple prayer sharing and will offer a relaxing and centering guided meditation that will leave you relaxed and renewed, ready to move into the rest of your week.
Contact adultdeepening@upbrookline.org for the Zoom information.
Worship Hike
Posted:
Aug 4 2020 - 2:07pm
Join us for our next prayer hike and worship which will be on Sunday, October 11 from 3-4:30pm in the Blue Hills (exact location TBD). Please reach out to Kent if you'd like to stay updated.
Please RSVP as it helps us plan accordingly. If you need a ride, have questions or want to RSVP, contact kent@upbrookline.org.
We had a successful first hike on Sunday, September 6, in the Blue Hills Reservation, with worship at the summit. On Sunday, September 20 we went to Prospect Hill Park in Waltham.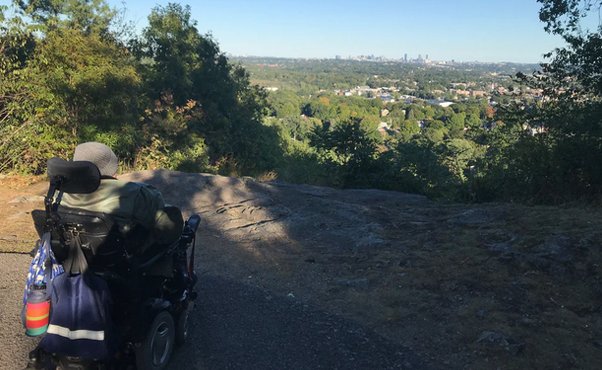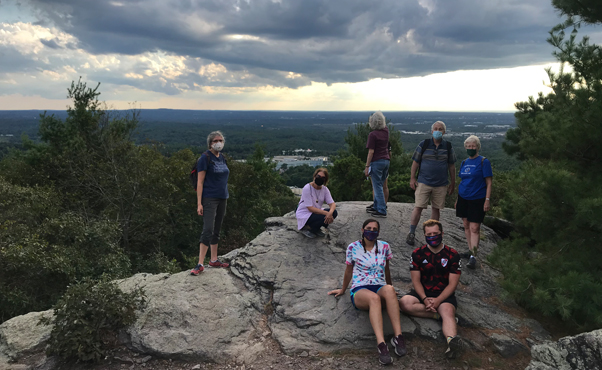 Sanctuary Open for Prayer
Posted:
Jul 2 2020 - 1:10pm
UPDATE 7/29/20: The Sanctuary will be open BY APPOINTMENT ONLY (Monday through Friday 8:00am to 3:30pm, and Monday and Wednesday evenings) going forward. Please contact the Church Office a week in advance at office@upbrookline.org or 617-277-6860.
--
Do you miss praying and sitting in our sanctuary? We are trying out some prayer sessions, with appropriate physical distance and hygiene precautions.
We warmly welcome you back to the Sanctuary for prayer for individuals or families. We are offering time slots for unfacilitated time in the Sanctuary for up to 30 mins. We are limiting attendance to 5 families/individuals per time slot. Seating will be assigned to maintain 6 feet of social distance. Seating assignments will be allocated in such a manner as no pew will be reused on a given day. Cleaning will take place afterwards, the next day, or before the next open period.
All participants must wear a mask/face covering. Hand sanitizer will be provided. We ask that you enter through the rear Sanctuary door, under the steeple, where a volunteer or staff member will check you in. You may be asked to take your temperature to ensure you don't have a fever. Following the arrows on the floor, you will find your assigned pew. Please exit following the arrows on the floor out the 210 Harvard Street (parking lot) door. During your time in the church, restrooms will not be available except for emergencies in which case the handicapped accessible restroom in the Marion Street lobby can be used.
Please sign up here.
(If you'd like to sign up for the Tuesday morning time slot, please do so by Monday at 12pm.) You will be contacted by church staff to confirm your appointment. We are testing this out as an experiment. We appreciate your patience and feedback.
Please contact David Dunphy at facilitiesmanager@upbrookline.org, Kent at kent@upbrookline.org, or Jenna Bergquist at nursery@upbrookline.org.