By Katharine Henry
April 29, 2021 - 10:19am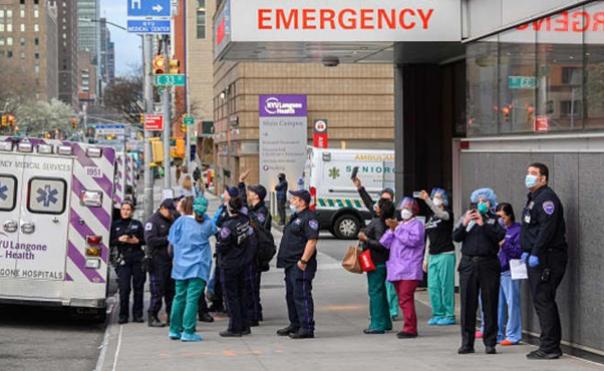 Dear Beloveds,
There are plenty of settings in which it is appropriate, right, and good to say "thanks." We thank our families, friends, service people, and God. Last week, Kent invited us to consider the first essential prayer: "Help!" As we continue in the season of Eastertide (the fifth Sunday) and United Parish's time of stewardship (the second Sunday), we consider the second topic of Anne Lamott's book, "Thanks!" Lamott addresses saying "thanks" when initially it may not be easy to find the good in a situation. This prayer, too, is essential, and it has been a significant part of our life together in the last year.
Since the spring of 2020, we have thanked essential workers for keeping our cities, country, and world going. We have thanked the people who bring us food, whether they be strangers or those dearest to us. We have thanked God for our health, when applicable, and we have thanked God for the lives of those lost to COVID-19, to violence, and to other causes. We have thanked God and each other for the opportunity to connect over Zoom, for choir rehearsal, Frozen and First Fridays, or just talking with a friend--even when we are tired of Zoom. 
We will consider Psalm 136, in which the psalmist praises God for her works of creation and for saving Israel from its oppressors. This can get complicated… is it right to thank God for killing Egypt's firstborn children in the same prayer when we thank them for creating the sun and moon?
Some food for thought until we gather on Zoom at 11am on Sunday. I look forward to seeing you there. Whether you are new here, you've come twice in a year, or you helped found the United Parish in Brookline in 1970, thank you for being a part of this church community. This Sunday, let's thank God for all the ways she sustains us!
Grace and peace to you,
Katharine H. Henry
pronouns: she, her, hers
Seminarian, The United Parish in Brookline
If you'd like to read or listen to previous sermons, or subscribe to our podcast, please click here.
If you'd like to watch previous worship services, please visit our YouTube page.
Image credit: Noam Galai/Getty Images from cnbc.com. "Medical personnel are seen outside NYU Langone Health hospital as people applaud to show their gratitude to medical staff and essential workers working on the front lines of the coronavirus pandemic as the country works to stop the spread of COVID-19 on April 4, 2020 in New York City."