Hearts and Hands Ministry
The Hearts and Hands Ministry seeks to embody the love and compassion of Jesus by using our voices, eyes, hands and feet to support, comfort and care for our United Parish family during times of celebration and joy, sickness and healing, grief and loss. We are an active and diverse group of volunteer caregivers who:
Celebrate special milestones in the lives of our members by sending cards and delivering gift bags;
Care for our members who are coping with illness or related needs by visiting or telephoning, providing transportation to medical appointments, preparing and delivering meals, writing notes; delivering healing gift bags; knitting prayer shawls;
Comfort our members who are bereaved by sending cards, assisting with transportation; visiting and telephoning;
Gather in small groups to make items to include in gift bags (prayer shawls, mittens, baby blankets) or food, and participate in special projects to help United Parish members.
We welcome and encourage you to explore the variety of volunteer opportunities offered through this ministry.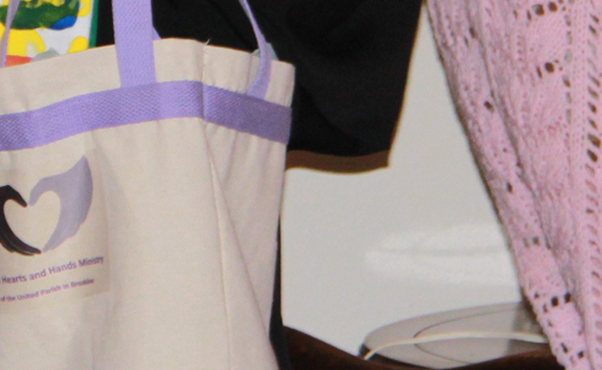 Contact:
Hearts and Hands Care Coordinator
Church Office (617-277-6860
Latest Hearts and Hands Ministry News
Hearts and Hands Ornament Sale
Posted:
Nov 18 2019 - 7:49pm
On Sunday, December 8 after worship, the Hearts and Hands ministry team will be selling handmade origami ornaments. Proceeds will benefit the United Parish Emergency Fund. Contact upheartsandhands@gmail.com.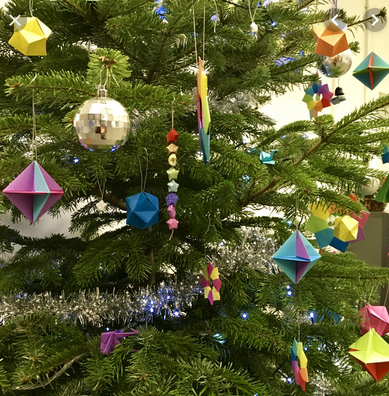 Hearts and Hands Origami Workshop
Posted:
Oct 28 2019 - 4:10pm
On Sunday, November 10, Hearts and Hands will host a workshop to make origami Christmas ornaments. There are still 5 places left at the workshop, which will be held in the Parlor from 12:30-3:00pm. Please RSVP to upheartsandhands@gmail.com. We will begin selling handmade origami ornaments on Sunday, December 8 during Coffee Hour, and the proceeds will benefit the United Parish Emergency Fund.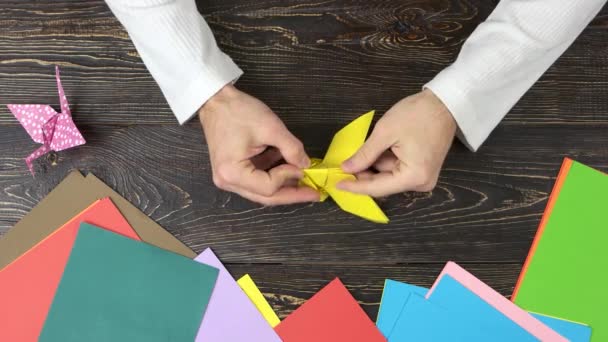 Prayer Shawls
Posted:
Oct 4 2019 - 1:46pm
Interested in knitting a prayer shawl? If so, the Hearts and Hands team has a supply of yarn available for this purpose. Contact upheartsandhands@gmail.com to make arrangements to pick it up. Need an easy pattern? Try this one.