Hearts and Hands Ministry
The Hearts and Hands Ministry seeks to embody the love and compassion of Jesus by using our voices, eyes, hands and feet to support, comfort and care for our United Parish family during times of celebration and joy, sickness and healing, grief and loss. We are an active and diverse group of volunteer caregivers who:
Celebrate special milestones in the lives of our members by sending cards and delivering gift bags;
Care for our members who are coping with illness or related needs by visiting or telephoning, providing transportation to medical appointments, preparing and delivering meals, writing notes; delivering healing gift bags; knitting prayer shawls;
Comfort our members who are bereaved by sending cards, assisting with transportation; visiting and telephoning;
Gather in small groups to make items to include in gift bags (prayer shawls, mittens, baby blankets) or food, and participate in special projects to help United Parish members.
We welcome and encourage you to explore the variety of volunteer opportunities offered through this ministry.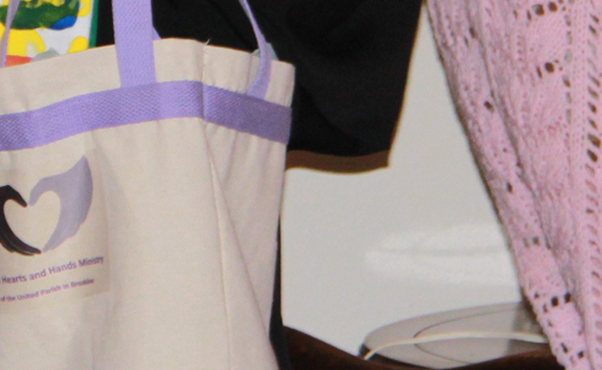 Contact:
Hearts and Hands Care Coordinator
Church Office (617-277-6860)
Latest Hearts and Hands Ministry News
Food Drive for the Brookline Food Pantry
Posted:
Oct 20 2020 - 5:49pm
Hearts and Hands will again be hosting a food drive. We will be collecting canned goods and non-perishable food on Tuesday, November 10 from 10am-2pm and Saturday, November 14 from 9am-1pm. Please bring donations to the Chapel ramp door during these hours. The Food Pantry continues to be in need of canned tuna, canned chicken, rice, cereal, lentils, macaroni and cheese, oatmeal, canned vegetables, diced tomatoes, and shelf stable milk or juice. Contact upheartsandhands@gmail.com.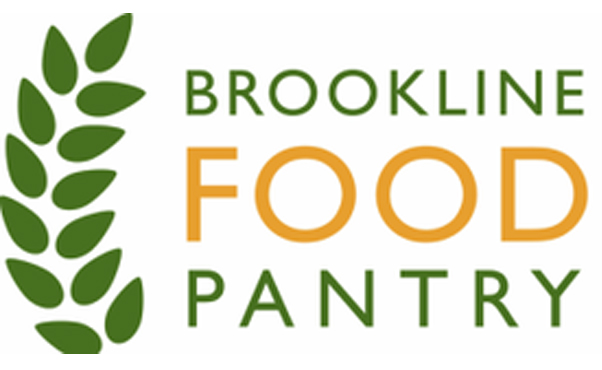 Donations for Brookline Food Pantry
Posted:
May 27 2020 - 4:15pm
The Hearts and Hands Ministry Team is going to be collecting food for the Brookline Food Pantry on Thursday, May 28 from 9am-2pm and Thursday, June 4 from 9am-2pm. You may bring these items to the church and leave them in the Marion Street lobby. The target date for delivery to the Food Pantry is Friday, June 5. The Pantry has need for the following items: canned tuna, canned vegetables, canned chicken, diced tomatoes, rice, lentils, cereal, shelf stable juice and milk, oatmeal, mac and cheese. Betty L. will be at the church to help bring items in. Thank you so much for contributing to this needed project! Contact the Church Office at 617-277-6860 or office@upbrookline.org.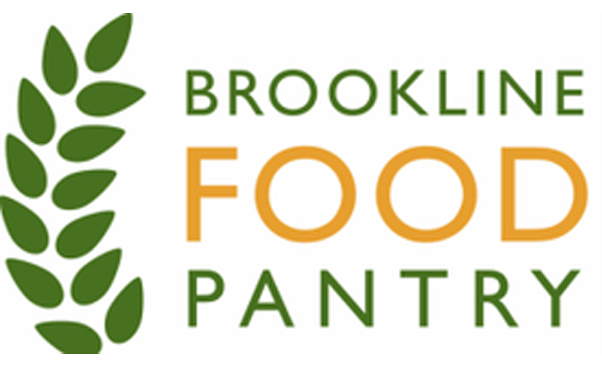 Helping as We Adapt to Our New Normal
Posted:
Mar 27 2020 - 12:36pm
For over 10 years, the Hearts and Hands Ministry Team has been providing assistance and care in very practical ways to our United Parish family during times of celebration and need. With the new realities of all our lives and the isolation and restrictions associated with social distancing, we want to remind you that we are still here to help. In addition, we are glad to tell you that we have joined forces with United Parish's 20s/30s group so together we can meet the needs of more people at this difficult time. This group is organized and prepared to support our United Parish family as we all contend with our new normal.
Here a few of the many ways we can be helpful:
* If you need assistance with grocery shopping or running errands because you are trying to avoid crowds or don't have a car, we have members who can help you.
* If you want to become more computer savvy so you can participate in more online groups and lessen the sense of isolation we are all feeling, we have people who can walk you through the technology needed to that.
* If the isolation of living alone or without the solace of friends and family is growing more difficult, then let us know. We have folks who are looking to become virtual buddies with regular phone calls and cards.
But first we need to know where the needs are. We encourage you to consider how we might be able to help you. Perhaps you know someone who might benefit from our help. Please call the Church Office (617-277-6860) or email us at upheartsandhands@gmail.com so we can make the connection.
As a reminder, we always want to expand our network of active, diverse caregivers. We are looking for "doers"….people who are happiest when they can be busy helping in some very practical ways. No meetings are required and your level of commitment is up to you! You pick the activities you can help with depending on your availability. Email us at upheartsandhands@gmail.com to get involved.