The Chancel Choir is a non-audition community of adult singers anchored by four professional section leaders. We lead vibrant congregational song and enhance worship with inspired music of all styles and eras. We welcome singers of all levels of training and experience, incorporating musical and vocal training into our rehearsals.
Rehearsals are Thursdays from 7:00 - 9:00 p.m. in the Choir Room.
Want to get involved? Have questions?
Upcoming Chancel Choir Events
Latest Chancel Choir News
Minister of Music Susan DeSelms to be honored at Awards Ceremony
Posted:
Sep 2 2022 - 10:19am
As a result of her work on the Negro Spiritual Royalties Initiative, Susan is being honored as Music Director of the Year at the 53rd GBOS HONORS on Saturday, October 1, 2022 at 6pm at The Strand Theatre in Dorchester. Tickets to the Gala Event Award Ceremony and Hair Show are $50 each. Please see Susan to purchase a ticket or fill out the form online. It should be a really fun event! Contact Susan at susan@upbrookline.org.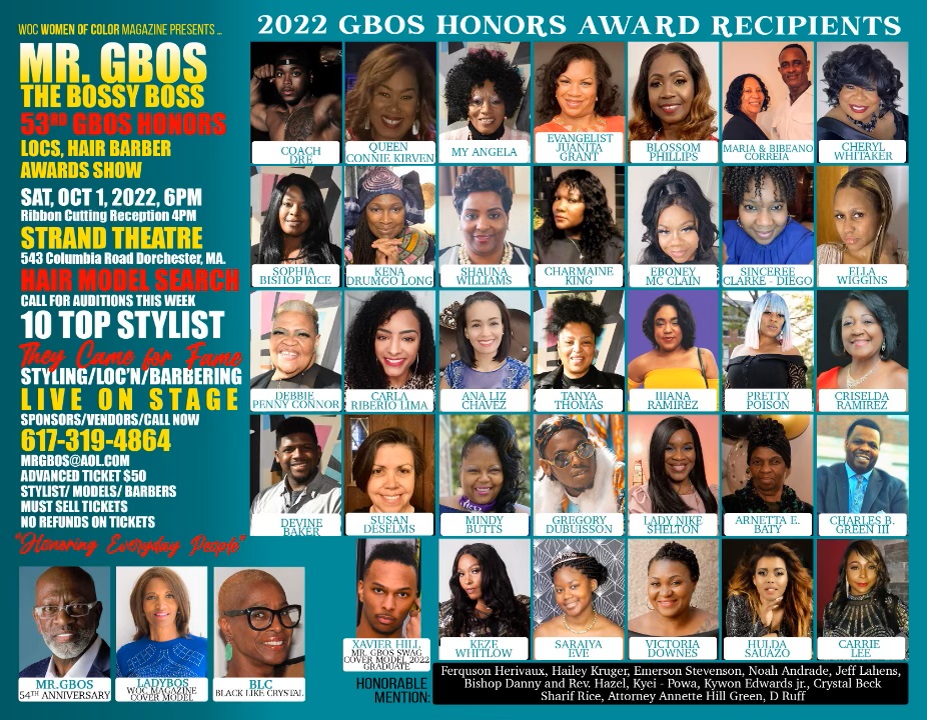 Pop-Up Backyard Hymn Sing
Posted:
Jul 14 2022 - 1:08pm
Pop-Up Backyard Hymn Sing
All are welcome!
When: this Sunday, July 17 at 5:30-8pm
Where: Jen B's backyard!
What to Bring:
Bring food and drinks to share; a lawn chair if you have one and it's convenient; and bring a song in your heart! If you play an acoustic instrument, bring it and play along with us!
What to Expect:
We'll sing, we'll socialize, we'll break bread and drink wine (or lemonade) and just have a good time! Minister of Music Susan will provide hymn/song packets. If anyone has a particular request, feel free to email her at susan@upbrookline.org before Sunday, or speak to her at church Sunday morning.
Hope to see some of you there!
The Negro Spiritual Royalties Project
Posted:
Oct 16 2021 - 3:05pm
On Sunday, October 31, 2021, the United Parish in Brookline ​launched a brand new racial justice initiative centered on the musical legacy of enslaved African Americans. We will begin the practice of collecting "royalties" ​for the African American, or "Negro," Spirituals we sing in worship. (Negro Spirituals is the term most commonly used by Black Americans and historians for this body of music. The term itself makes many white Americans uncomfortable, but I believe the discomfort is a necessary part of the process.) Unlike other hymns and worship music, Negro Spirituals were not published until after the names of their creators were long forgotten, if they were ever even known. The​y are ​both ​witness to the horrors of slavery and racism, ​and witness​ ​to a ​merciful​, faithful​, and just Christianity​ which we still aspire to live into today. As an artform, Negro Spirituals are the unacknowledged intellectual property of​ the enslaved Africans in America. Many of these songs were eventually written down, and have become the source of literally countless musical arrangements and compositions published and sold to churches, schools, community choruses, orchestras, bands, and all manner of musical organizations. 
The enslaved people who first gave voice to the Spirituals are not known by name, but their songs are. "This Little Light of Mine," "Honey in the Rock," "Swing Low Sweet Chariot," "Deep River," "Every Time I Feel The Spirit," "Nobody Knows the Trouble I've Seen," "There is a Balm in Gilead," "Were You There When They Crucified My Lord," "Go Down Moses," "Wade in the Water," and many others, are songs that still speak to us and through us, and they make us want to sing. They are many of the ways we learn about grace. 
Now, whenever we sing Negro Spirituals at the United Parish, we will collect an offering that will support the development of young Black musicians. For the next two years at minimum, we have chosen at Hamilton-Garrett Music and Arts, in Dorchester, as the recipient of the royalties collected. Now imagine if churches, schools, and music publishing companies started to pay even a small amount in royalties to organizations like Hamilton-Garrett? Sheet Music Plus, just one of the many music distributing companies in America, lists 33,000 different arrangements of Negro Spirituals. What if music publishers and distributors began automatically paying a 10% royalties fee for all the arrangements of Negro Spirituals that they sell? For individuals, the cost would be miniscule, but the cumulative financial outcome could be huge. Even if the individual payments are small, little by little, this practice will become an instrument of a larger quest for restorative justice.  
About the Spirituals, Frederick Douglass said:
When on their way, the slaves would make the dense old woods, for miles around, reverberate with their wild songs, revealing at once the highest joy and the deepest sadness. They would compose and sing as they went along, consulting neither time nor tune... I have sometimes thought that the mere hearing of those songs would do more to impress some minds with the horrible character of slavery, than the reading of whole volumes of philosophy on the subject could do.
Enslaved Africans and African Americans left behind a legacy of breathtakingly beautiful music. They soothe, inspire, break down walls, protest indignities, preach the gospel, show us how to pray, and lead us in the path of righteousness. On Sunday, October 31, please bring a small gift to put in the offering plate during our 11am worship service so that we can start on this musical journey toward racial  justice and healing together.
Learn More
Read a blog post from Minister of Music Susan DeSelms, October 28, 2021
Read the sermon transcript or listen to the audio recording or watch the worship recording on our YouTube channel from October 31, 2021.
Read the article in the Brookline Tab, November 2, 2021
Read the article from GBH News, November 16, 2021
Listen to and read the transcript of the NPR Weekend Edition story, January 8, 2022
Watch an interview with Susan DeSelms, and Gerami Groover-Flores on Rev. Al Sharpton's MSNBC show "Politics Nation", January 15, 2022.
Susan DeSelms was part of a panel on February 26, 2022 for the UCC Musicians Assocation Webinar "Royalties for Spirituals: Our Use of Spirituals in Worship and How to Pay for Their Use." Her co-presenters were Adam Waite of Montview Blvd. Presbyterian Church in Denver, and Dr. Emmet G. Price of Berklee School of Music. Click here to watch the webinar, or here to listen to the audio recording.
Read an article by Susan DeSelms in Faith and Leadership, a learning resource for Christian leaders and their institutions from Leadership Education at Duke Divinity, March 22, 2022.
Watch a news story from NBC10 Boston, April 12, 2022.
Read the article from Newsweek from July 31, 2022.
If you'd like to contribute to the Negro Spiritual Royalties Project, click here, and select "Special Gift Negro Spirituals". Our Missions Giving Committee will all match donations that come in. You can also donate directly to Hamilton-Garrett here.
As of 2/15/2022, the United Parish Negro Spiritual Royalties Initiative has given over $10,000 to Hamilton-Garrett Music and Arts Academy. Gifts include:
Individual donations
Offering plate donations
Christmas offering
Missions Giving Committee matches
Contact Minister of Music Susan DeSelms at susan@upbrookline.org.