Our special Intergenerational Church School days intentionally take into account the fact that there are learners of different ages and experiences in attendance. The programs seek to teach to the hearts of everyone present.
Intergenerational teaching and learning benefits both adults and children. It provides opportunities for all generations to understand the material differently and benefit from another perspective. It is a unique opportunity for the young to learn from the old, and for the old to learn from the young.
Examples of past Intergenerational programs include: World Communion Bread Making, Advent Wreath Making, Advent Spiral, and Holy Week Walk.
While we would like to strongly encourage participation from people of all ages, United Parish Safe Church Policy requires that children be accompanied by an adult.
Upcoming Intergenerational Events
Latest Intergenerational News
Advent Window Displays
Posted:
Nov 30 2018 - 11:25am
Create a display of Christmas decorations, artificial candles, reflective objects, crèche pieces, greenery etc. on one (or two) of the 33 window sills in the sanctuary. You may choose to dedicate your window to someone special, or use your window to lift up a prayer of concern or joy. You may choose to represent a particular Advent theme (peace, hope, joy, love). You may even choose to include objects to represent other world religions. The creative part is entirely up to you! It can be a very simple display, or elaborate and ornate. For more information, contact the Church Office or see Cindy L.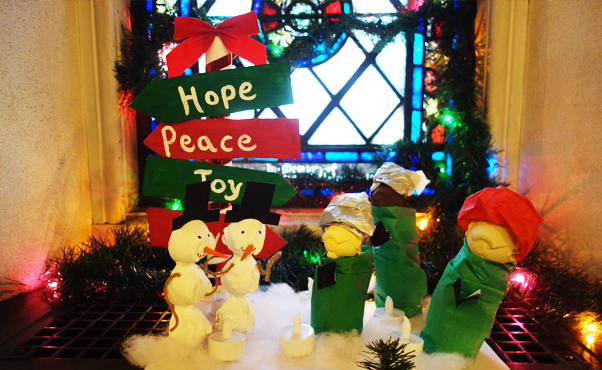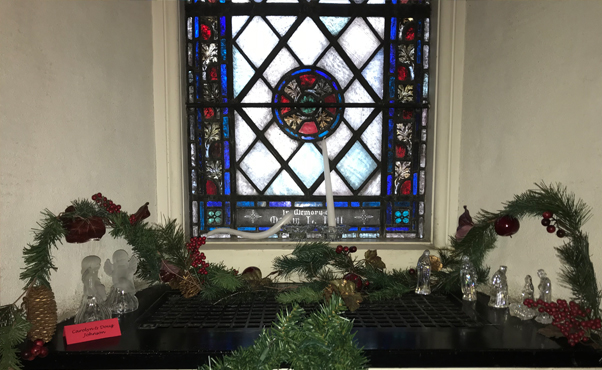 Intergenerational Advent Wreath Workshop
Posted:
Nov 7 2018 - 12:12pm
Join us on Sunday, November 25 from 9:45-10:45am in the Chapel for the annual wreath-making workshop. There will be music, food, and supplies for everyone to make their own Advent wreath. Open to all! Hosted by the Children and Youth Deepening Ministry Team. Contact cydeepening@upbrookline.org for more information.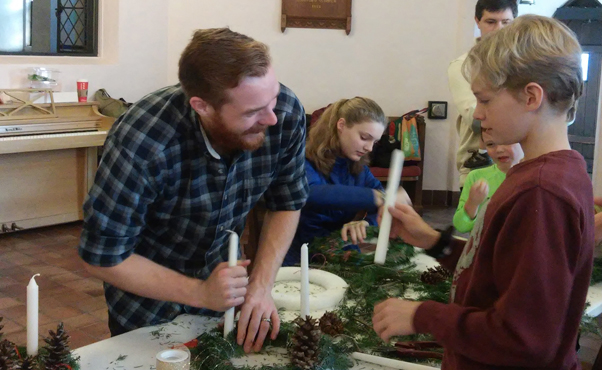 Easter Eggstravaganza
Posted:
Mar 21 2018 - 5:29pm
Join us for an Intergenerational Easter Eggstravaganza! Sunday, April 1 from 12:30-1:30pm starting in the Chapel. Children up to 3rd grade encouraged to bring their Easter baskets for the egg hunt! Walkers through 3rd graders are welcome to participate in the egg hunt and 4th-12th graders are welcome to participate in our Scavenger Hunt. Everyone of all ages is welcome to participate in the egg decorating in the Chapel. Questions? Please contact the Church Office at office@upbrookline.org.