Our special Intergenerational Church School days intentionally take into account the fact that there are learners of different ages and experiences in attendance. The programs seek to teach to the hearts of everyone present.
Intergenerational teaching and learning benefits both adults and children. It provides opportunities for all generations to understand the material differently and benefit from another perspective. It is a unique opportunity for the young to learn from the old, and for the old to learn from the young.
Examples of past Intergenerational programs include: World Communion Bread Making, Advent Wreath Making, Advent Spiral, and Holy Week Walk.
While we would like to strongly encourage participation from people of all ages, United Parish Safe Church Policy requires that children be accompanied by an adult.
Upcoming Intergenerational Events
Latest Intergenerational News
Virtual Collaborative Advent Wreath
Posted:
Oct 26 2020 - 3:05pm
We are creating a virtual, congregation-wide Advent wreath! We invite families to send in a photograph of something that represents HOPE, PEACE, JOY, and/or LOVE. This can be a photo of a drawing, an arranged photograph, a sculpture, something in nature, you name it! We will compile these images into slideshows that we will show in worship when we light the Advent wreath each week. Submissions are due by Sunday, November 22, and should be sent to Pastor Amy at amy@upbrookline.org.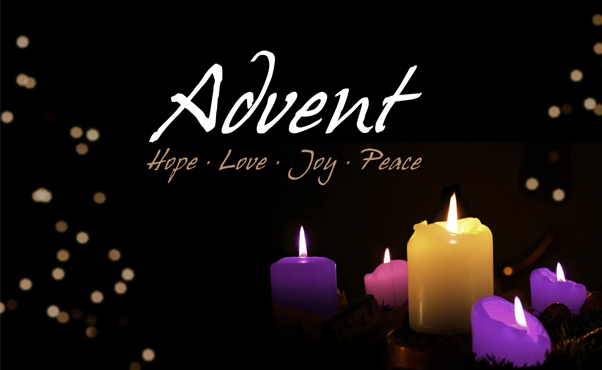 Image credit: Rotterdam UMC
Eavesdrop on October Church School!
Posted:
Oct 1 2020 - 1:49pm
As Church School gets into full swing, we encourage everyone in the congregation to eavesdrop on what our children and youth are learning this month!
For the month of October, the Elementary students are learning about prayer! They are learning that prayer is how we talk to God, that it's one of the ways God can talk to us, and that there are many different ways of praying, including the special prayer that Jesus taught us called The Lord's Prayer.
There are some pretty cool activities that children are invited to do at home with their families (activity kits are ready for pickup!), you can check them out too if you are looking for more pizza, sacred doodling, or science-experimenting in your life. 
Our Middle and High School students are beginning Nadia Bolz Weber's Have a Little Faith series. You can follow along with the Big Questions they're pondering by clicking on the links below!
Intergenerational Advent Wreath Workshop
Posted:
Nov 15 2019 - 1:13pm
Join us on Sunday, December 1 from 9:45-10:45am in the Chapel for the annual wreath-making workshop. There will be music, food, and supplies for everyone to make their own Advent wreath. Open to all! Hosted by the Children and Youth Deepening Ministry Team. Contact cydeepening@upbrookline.org for more information.