Join the fun at the annual Strawberry Festival held each year in June on the front lawn at United Parish. Enjoy yummy strawberry shortcake and food from the grill while tapping your toes to live music. Find bargains at the rummage sale and our thrift shop, Thrifty Threads.
Upcoming Strawberry Festival Events
Latest Strawberry Festival News
Strawberry Festival
Posted:
May 23 2018 - 11:58am
Join the fun at the Annual United Parish Strawberry Festival on the front lawn on Saturday, June 16 from 11am-3pm. Come for delicious strawberry shortcake, food from the grill, fun, music, singing and dancing, playtime in Memorial Park, laughing, bargain hunting at the rummage sale, face-painting, visiting, and generally having a great time!
We are looking for volunteers! It's a wonderful weekend in the life of our church community - with opportunities to volunteer to prepare in the days leading up to the Festival and then as hosts to our community on Saturday. We especially need help with set up and break down of the event. Mark your calendar to spend some time working alongside fellow United Parish members -- and bring a friend! Sign up during Coffee Hour or email strawberryfestival@upbrookline.org.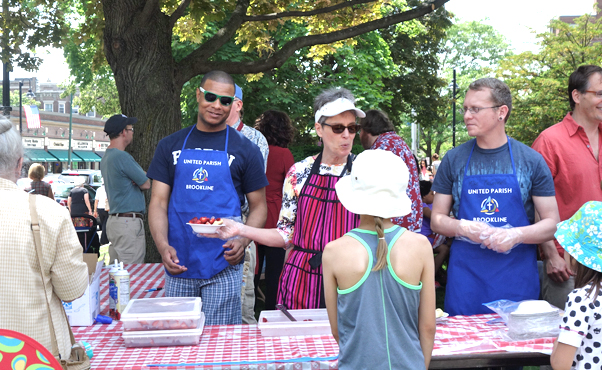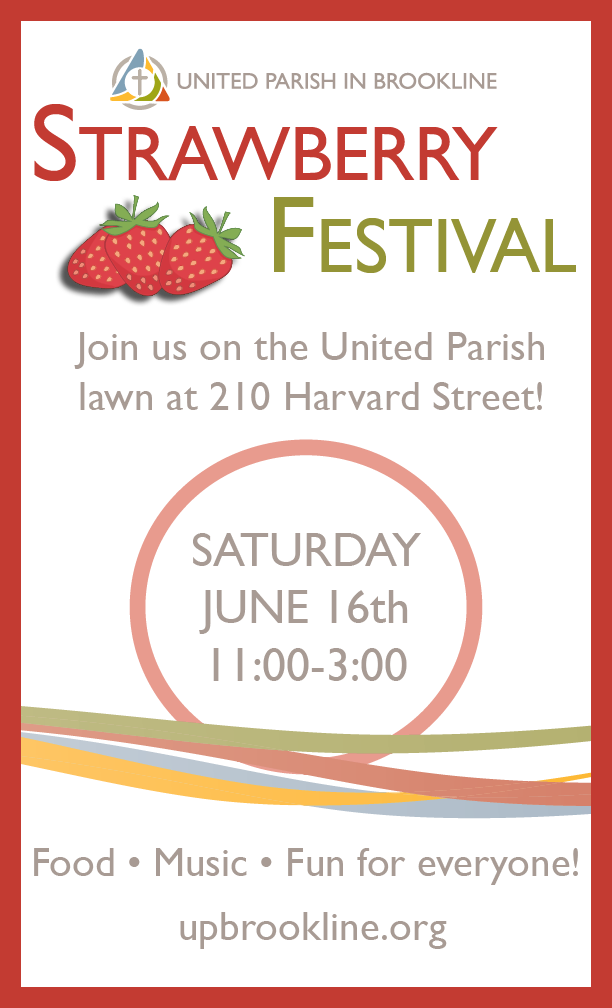 Spring Cleaning for Strawberry Festival Rummage Sale
Posted:
Apr 26 2018 - 3:30pm
The clear highlight of the annual United Parish Strawberry Festival is the shortcake, but a close second is the rummage sale. Spring is a perfect time for some cleaning and there's no better place to donate than to United Parish! You can drop-off your treasures in the big storage room off to the side of the stage in Willet Hall, now through the Festival week in June. This year's sale inventory will include toys, books, and small kitchen items (please no stuffed animals.) Questions? Contact the Strawberry Festival team at strawberryfestival@upbrookline.org. Thank you for your support!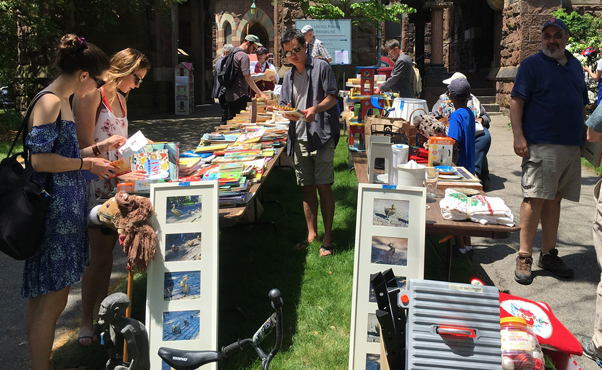 Save the Date: Strawberry Festival
Posted:
Feb 7 2018 - 10:37am
Mark your calendar for our annual summer festival on Saturday, June 16! Plan to spend the day enjoying fellowship and shortcake with neighbors and friends from United Parish. Interested in helping to plan the event? Contact strawberryfestival@upbrookline.org.