Join the fun at the annual Strawberry Festival held each year in June on the front lawn at United Parish. Enjoy yummy strawberry shortcake and food from the grill while tapping your toes to live music. Find bargains at the rummage sale and our thrift shop, Thrifty Threads.
Upcoming Strawberry Festival Events
Latest Strawberry Festival News
Save the Date: Strawberry Festival, June 17
Posted:
Apr 27 2023 - 3:49pm
We are BERRY much looking forward to Strawberry Festival on Saturday, June 17! This is our annual opportunity to extend our extravagant welcome beyond our walls with a day full shortcakes and smiles! There will be many opportunities to support and contribute to the festival. We need bakers, strawberry slicers, grillers, bankers, painters, greeters and more! If you have a favorite job or role, feel free to send a note to Gathering to save a spot. Formal sign-ups will start in the coming weeks. If you have any questions about the event or would like to be part of the planning team, please feel free to email the Gathering team at gathering@upbrookline.org. In the meantime, start saving up your book donations for the book sale!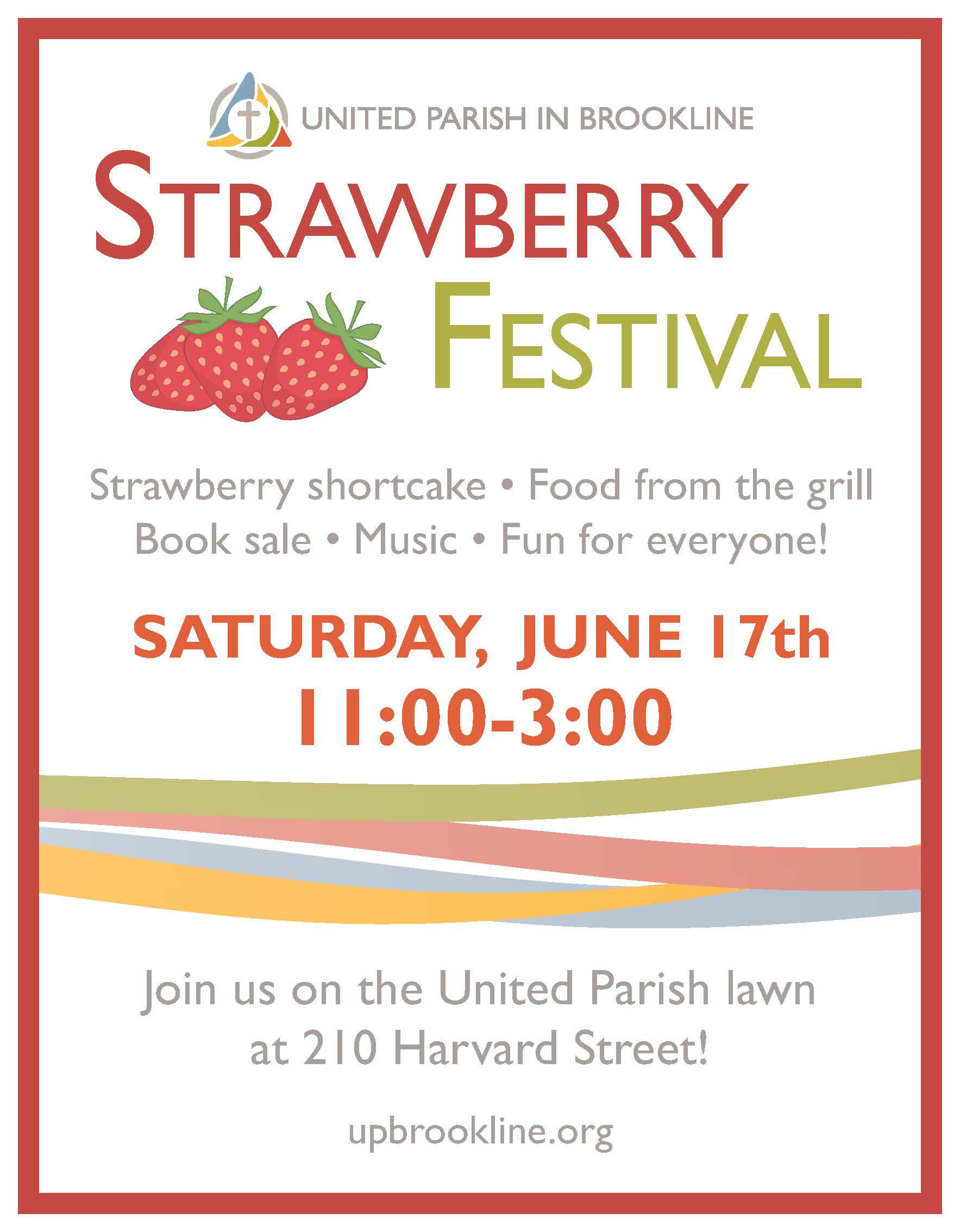 United Parish Logo T-Shirts Available April 30
Posted:
Apr 27 2023 - 3:45pm
Do you want a United Parish shirt for the Walk for Hunger and/or Strawberry Festival? Now's your chance! Limited edition United Parish logo t-shirts will be available after worship on Sunday, April 30 in the Marion Street Lobby. Suggested donation of $15. Cash, check, or Venmo accepted. Sizes Youth XS – Adult 2XL. This custom design features our famous rainbow Adirondack chairs. Contact gathering@upbrookline.org or office@upbrookline.org with any questions.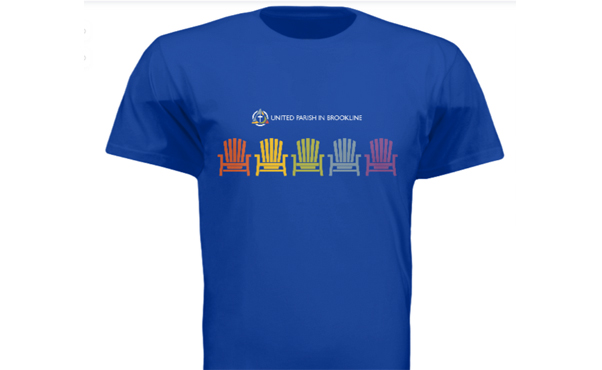 Donations Needed for Strawberry Festival Rummage Sale
Posted:
Jun 1 2022 - 5:46pm
The clear highlight of the annual United Parish Strawberry Festival is the shortcake, but a close second is the rummage sale. Spring is a perfect time for some cleaning and there's no better place to donate than to United Parish! You can drop-off your treasures in the Chapel June 12-17. This year's sale inventory will be ONLY books and small kitchen items. Questions? Contact Louise Bowler at bowlerlouisem@gmail.com.