Community Thanksgiving Dinner
Every year on Thanksgiving Day at 1:00pm United Parish in Brookline hosts a full sit-down Thanksgiving meal for up to 175 people.  The meal and service are all provided by volunteers in the church and in the community, and some food local organizations.  The meal is offered free of charge. 
The church office does ask for an RSVP to give those who work tirelessly on this project sufficient information about the number of people to expect for the meal.  The church office is receiving RSVP's now.  You can call 617-277-6860 x7 or email thanksgiving@upbrookline.org to RSVP or volunteer to help out that day.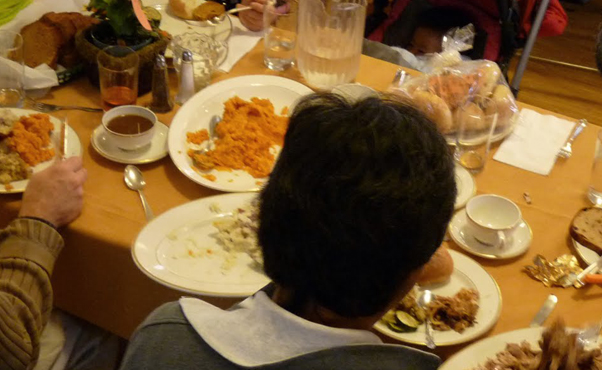 Upcoming Community Thanksgiving Dinner Events
Latest Community Thanksgiving Dinner News
Project Pumpkin
Posted:
Oct 22 2019 - 4:05pm
Once again, the 3rd-5th graders are planning to make pumpkin bread for our Community Thanksgiving Dinner guests. We will be collecting spare change after worship on Sunday, October 27 and Sunday, November 3. We will use the change to buy supplies for baking the bread. We look forward to your support! For questions, please contact cydeepening@upbrookline.org.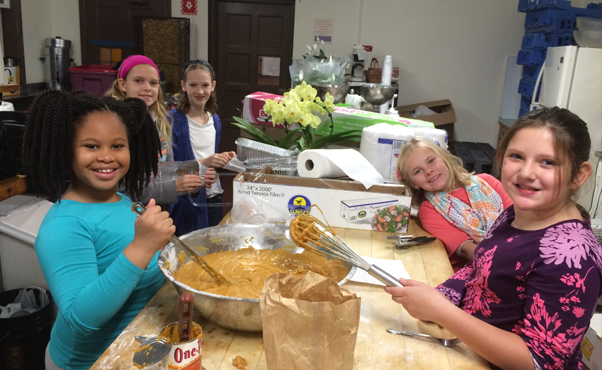 RSVP for Community Thanksgiving Dinner
Posted:
Oct 10 2019 - 1:21pm
Each year, United Parish hosts a free Thanksgiving Dinner on Thanksgiving Day for members of the wider community. Church members and friends donate the food, do the cooking, and volunteer to serve the food to our guests. Everyone is welcome!
The dinner, which will be held downstairs in Willett Hall, begins at 1:00pm on Thursday, November 28, 2019 and doors open at 12:30pm. Please enter through the 15 Marion Street entrance. We look forward to sharing this holiday together, and giving thanks for all of God's blessings.
If you would like to attend the dinner, please sign up here, email thanksgiving@upbrookline.org, or call 617-277-6860 x7.
To volunteer at this event, please click here.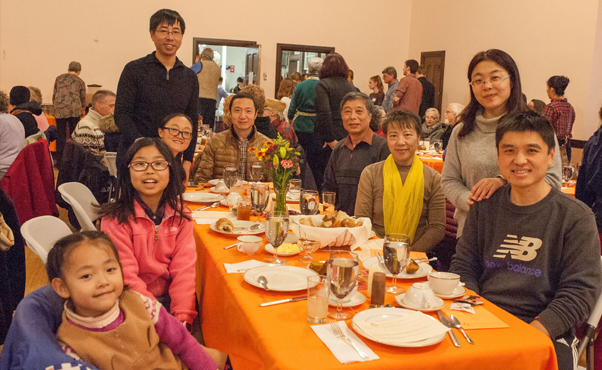 Image credit: Sacred Harbor Photography/www.sacredharborphotography.com
Sign up to volunteer at the Community Thanksgiving Dinner
Posted:
Oct 9 2019 - 2:20pm
It's time to sign up for the annual Community Thanksgiving Dinner that we host on Thanksgiving Day. We extend a community-wide invitation to this annual dinner, which brings in around 175 people every year. For many, this is their only chance at a family-style traditional Thanksgiving dinner. Therefore, we need many volunteers and lots of food donations. We have opportunities for people to donate food, flowers, kitchen items, and their time helping with set-up, cooking, and clean-up.
To volunteer, sign up here, or contact the coordinators at thanksgiving@upbrookline.org, or call 617-277-6860 x7.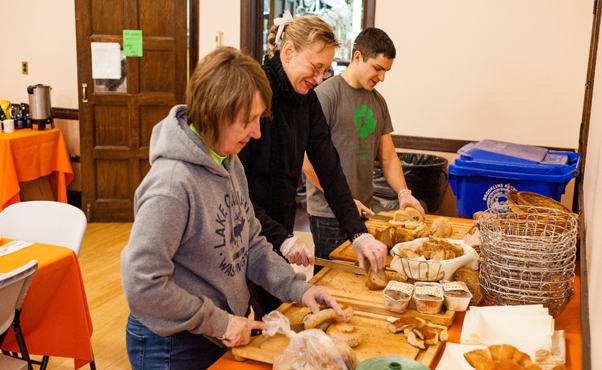 Image credit: Sacred Harbor Photography/www.sacredharborphotography.com