Every year United Parish participates in a Day of Service organized by the City Mission Society of Boston to honor the life and legacy of Reverend Doctor Martin Luther King.
Latest MLK Day of Service and Learning News
MLK Day of Learning - "Couragous Conversations on Racism"
Posted:
Dec 23 2016 - 10:48am
City Mission is proud to host Courageous Conversations on Racism as part of their Rev. Dr. Martin Luther King, Jr. Day of Learning. The entire event will be here at United Parish.
This will be an intergenerational event that is designed to empower participants with the tools to have brave conversations around the issues of race.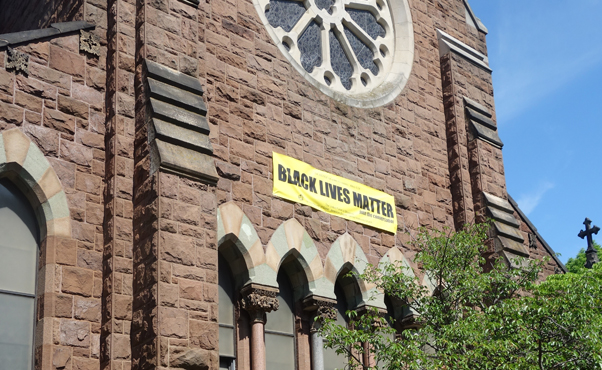 MLK Day of Service 2015
Posted:
Feb 24 2015 - 2:51pm
United Parish sent a team of nearly twenty to the Martin Luther King Day of Service. The day ran smoothly in spite of a number of mishaps. Carl McDonald, the Urban Outreach Director for City Mission Society, who organizes and coordinates the MLK Day of service had taken a fall earlier that week, which put him out of commission for the rest of the week and the for the day of service. Others stepped in and picked up the slack for the day coordinating over 300 volunteers.
About 10 United Parish folks were at the Mather Elementary School helping move supplies and furniture, clean areas and organize books in the library under the supervision of a very committed custodian and an enthusiastic librarian. Another smaller group was at the Chittick School in Mattapan, painting in an unheated building.
A third smaller trio of Micah and Susan D. and Carrie M. joined other organizations who were cleaning classrooms in the Russell Elementary School near Upham's Corner in Dorchester. They swept, scrubbed floors, desks, chairs, and overall gave this sweet and very creative kindergarten classroom lots of extra love. The building currently has one janitor for 369 students, who is not able to focus on each classroom as the work teams were able to.
Another second mishap was also handled smoothly and generously. At the last minute, lunch and worship were re-located from their original location at the Twelfth Baptist Church, which Martin Luther King, Jr, attended while at BU, to the Hope Central Church in Jamaica Plain.
Worship was primarily led by June Cooper the Director of City Mission Society and the amazing and energetic, Donnell Patterson, Director of the New England Conservatory Gospel Choir. Much of the service we were on our feet and singing.
MLK Day of Service and Celebration
Posted:
Jan 23 2014 - 9:29am
It was a cold, snowy day on January 18th 2014, the Saturday before Martin Luther King Jr. day.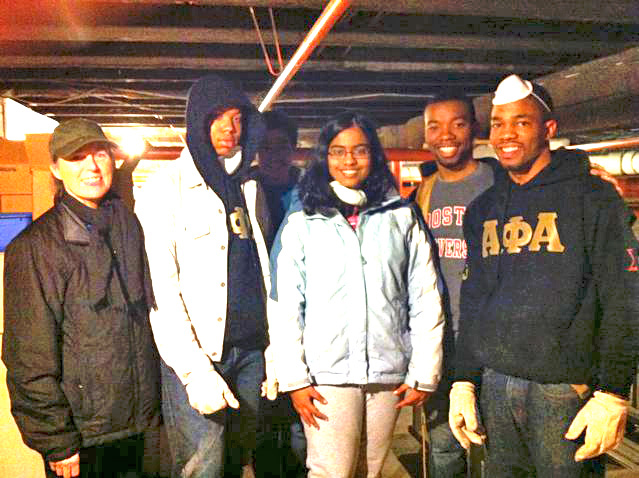 However that did not stop thirty people from the United Parish joining over 300 from other organizations in the greater Boston Area to participate in various community service projects. Whether it be creating Lego teaching kits for kids to learn science, feeding the hungry in Boston Rescue Mission or helping to clean, organize and label boxes in the basement of the 12th Baptist Church, the place of worship Dr. King had attended during his graduate days at Boston University, the spirit of giving back, that had embodied the great Reverend so strongly, was in all of us. During the day, we not only accomplished much by working together, we also met during lunch, served by some wonderful volunteers, where the message of Dr. Martin Luther King Jr. was further emphasized.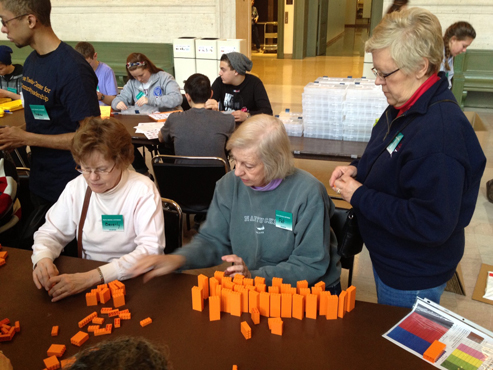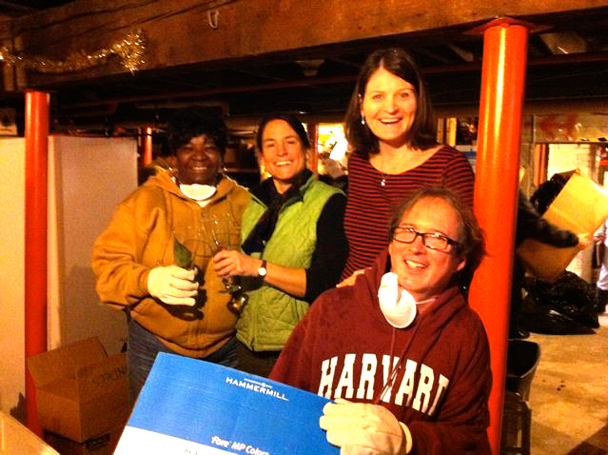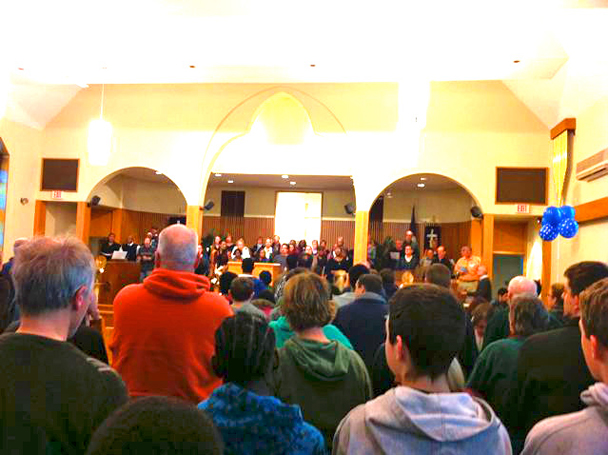 This message was reinforced in the musical celebration that followed lunch. We listened to and joined in on songs that illustrated the struggles that were and continue to be faced by many. It served as a strong reminder that Reverend King's dream still has some way to go and that it will take continual service, teamwork and cooperation for his goals to become a reality. However, the work we all did on Saturday brought the world one step closer to justice and equality for all, just as Dr. King challenged us to do. More importantly, though, the day made us realize that Reverend King was ultimately a servant of God, working harder every day to achieve the goals of the Almighty, a path that, as Christians, we strive to follow as well.