February 3, 2021 - 1:16pm
Realm gives you another way to donate to United Parish. Simply text UPfamily followed by your gift amount to 73256 to give online through text. (Standard text message and data rates may apply.)
STEP 1: Text UPfamily and the amount you want to give to 73256.
STEP 2: Tap the link in the text message response.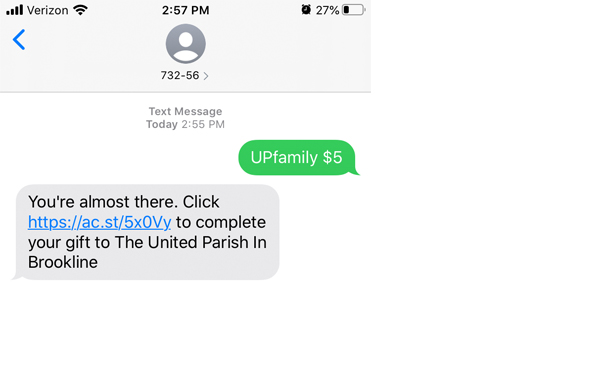 STEP 3: Enter how much you'd like to give, to which fund, how often, when, and enter your email address. Then tap Continue.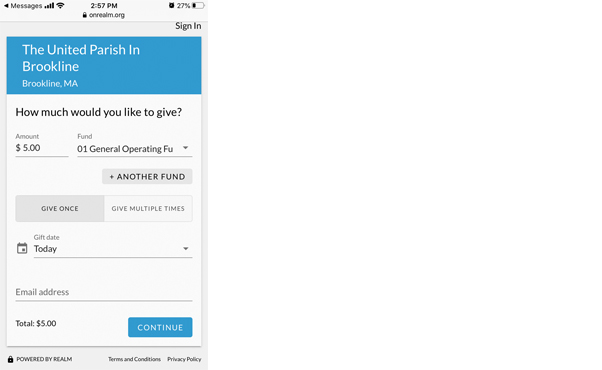 STEP 4: Enter your payment information. Tap the blue Give button at the bottom to submit your donation.