The Youth Choir is open to sixth/seventh through twelfth graders. The Youth Choir leads, enhances, and deepens our worship experiences through their anthems and special presentations. The youth sing in parts, develop vocal technique and musicianship, and work on a wide range of repertoire, from gospel to classical. They occasionally sing with the adult choir and serve as role models for the younger choirs.
Rehearsals are Sunday mornings from 9:0 - 9:45 a.m. in the Parlor. The Youth Choir sings about once a month during the 11:00 a.m. worship service.
Want to get involved? Have questions?
Upcoming Youth Choir Events
Latest Youth Choir News
Introducing Epiphany Term
Posted:
Jan 24 2019 - 2:40pm
Epiphany Term is a combined session for all children who participate in Church School and Music programming that explores immigrants and refugee experiences, food insecurity & hunger, and diversity and identity. Epiphany Term will culminate in a presentation during worship created and performed by the children and youth of our church on Sunday, February 10 at 11am. For more information, contact Minister of Music Susan DeSelms at susan@upbrookline.org or Associate Pastor Amy Norton at amy@upbrookline.org.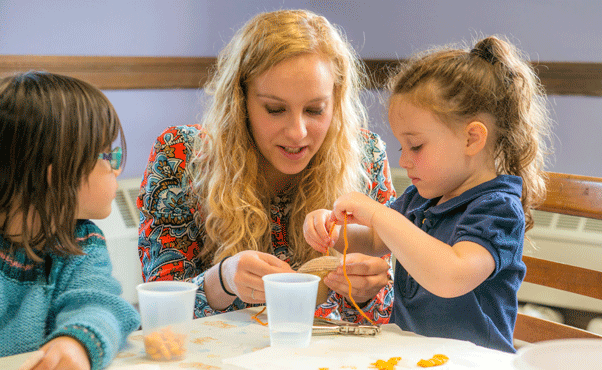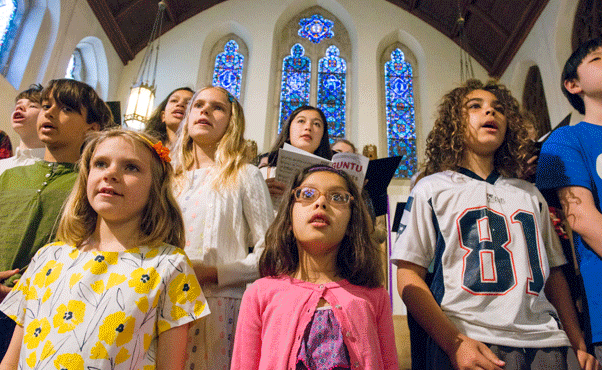 Winter Children and Youth Family Retreat
Posted:
Dec 12 2018 - 12:07pm
You and your children are invited to register for our annual Winter Retreat at Grotonwood in Groton, MA! The retreat spans from Friday night January 25, through Sunday morning January 27. This year, we will be working on a presentation for our new winter Epiphany Term, which will be a collaboration between the church school and the music ministry to explore the theme of inequality as it affects us.
The weekend will also include fun, food, gym, snow, games, fellowship, and perhaps some quiet time for our wonderful parents!
Prices are $80 per child ages 7-13; $110 for ages 14-adult; children under 6 for free; $325 maximum per family. Meals and lodging are included! Make checks payable to United Parish in Brookline. You must register and pay the church by Sunday, January 20 to guarantee your family's spot.
Learn more and sign up here.
Contact Associate Pastor, Amy Norton at amy@upbrookline.org and Minister of Music, Susan DeSelms at susan@upbrookline.org for more information.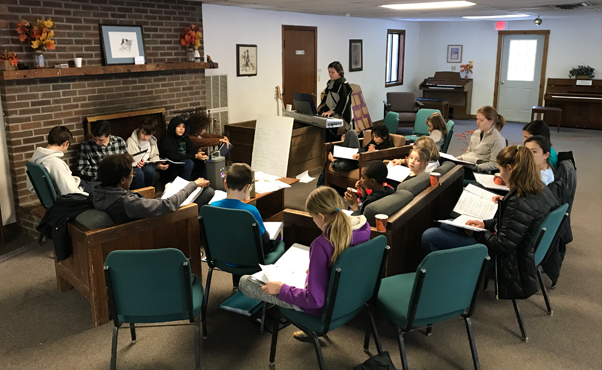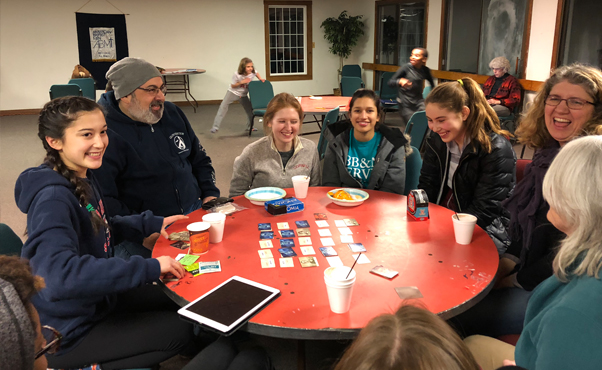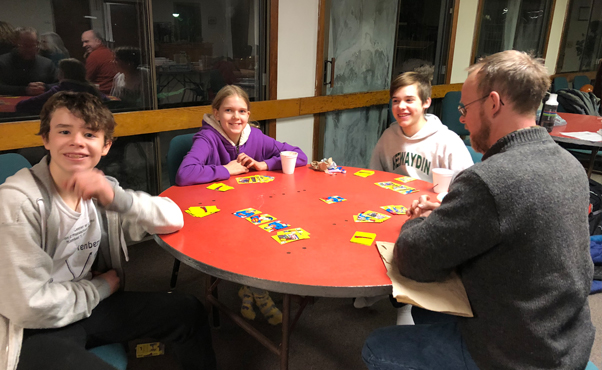 United Parish Presents "Amahl and the Night Visitors"
Posted:
Nov 7 2018 - 12:00pm
Based on Italian folk tales of the Epiphany, this beloved one-hour American musical production tells the story of a shepherd boy and his widowed mother who are visited by three royal strangers on their way to Bethlehem.
Performed by members of the United Parish Chancel Choir and Youth Choir, and made possible by the Dan Sullivan Memorial Fund, this show for all-ages will take place on Friday, December 7 at 7pm and Sunday, December 9 at 4:30pm in the Sanctuary.
Suggested donation: $15/adults, $5/children. Cash, checks and credit cards accepted at the door. Advance online donations can be made on Eventbrite.
Find the event on Facebook and Eventbrite.
You won't want to miss it!
For more information, please contact Minister of Music, Susan DeSelms at susan@upbrookline.org.