At United Parish, we believe that small groups provide comfortable environments where we get together to explore faith and life.
20/30 Vision
20/30 Vision is a group for adults in their twenties and thirties who come together to deepen their faith through Bible study, community service and social justice activities, and fellowship and fun.  Read more >
Centering Prayer
Centering prayer is a form of meditation in the Christian tradition using the breath and a sacred word to help center ourselves in God's Presence. It is a spiritual practice that we learn about and practice together.  Contact: Alisa Joyce, Associate Pastor.
Growing Grandparents
Growing Grandparents is a place for active grandparents to share ideas and experiences during this special time of life. Read more >
Interested in starting an affinity group?
Do you have an idea for an affinity group?  Decide on a purpose for the group, gather at least three others who are interested in joining, and contact the church office so a pastor can follow up with you.
Upcoming Affinity Groups Events
Latest Affinity Groups News
Parents of Young Children
Posted:
Dec 21 2018 - 11:21am
We are starting a new group for parents of young children (pre-kindergarten). SAVE THE DATES: Saturdays, January 19 and February 9, 4:30-6pm in our Parlor. This group will be for mutual support, social connection, and conversations about what it means to be our kids' spiritual teachers and raise them in a faith context. For more information, email Kent (kent@upbrookline.org) or Amy (amy@upbrookline.org).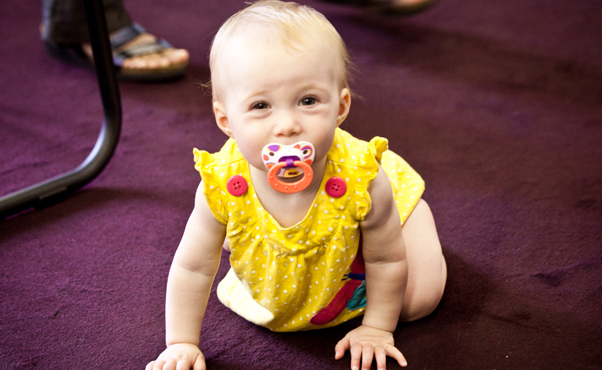 Summer Book Groups
Posted:
Jun 27 2018 - 9:54am
It's time for Summer Book Groups at United Parish!
Adult Deepening and GreenUP have picked some inspiring books to share this summer. We hope that reading and discussing these books will help us all to grow in mind, body, and spirit over the summer months!
Starting with the theme of justice in July, Adult Deepening will host two sessions to discuss Evicted: Poverty and Profit in the American City by Matthew Desmond. Through the stories of eight families in Milwaukee, Desmond transforms our understanding of extreme poverty and economic exploitation while providing fresh ideas for solving America's urgent problem of housing insecurity.
Evicted will be offered in 2 sessions (please choose one):
- Sunday, July 15 from 11:30 -1:00 in the Deepening Room (bring your own lunch)
- Thursday, July 19 from 7:30 - 9:00 in the Deepening Room
GreenUP polled adults at the Strawberry Festival to choose a Barbara Kingsolver novel, Flight Behavior, which takes on the complex and contentious issue of climate change through a transfixing natural event discovered by a woman on a farm in rural Tennessee. It is a suspenseful, engaging story with compelling characters and relationships. It connects this unique, localized event to a global challenge, and the farm family to the wider world of competing factions—religious leaders, climate scientists, environmentalists, politicians.
This book group will be offered on Thursday July 26 at 7pm at Grainne O'Malley's.
In August, we'll recharge our spirits when we read and discuss An Altar in the World, by Barbara Brown Taylor. After moving on from a profession as an Episcopal priest, she learned to find God beyond the church walls by embracing the sacred as a natural part of everyday life. Brown Taylor invites us to discover altars everywhere we go, through exercises and stories that challenge us to live with purpose, pay attention, slow down, and relish the world we live in.
An Altar in the World will be offered in two sessions (choose one) :
- Sunday, August 12 at 11:30 am -1 pm in the Deepening Room (bring your own lunch)
- Thursday, August 16 at 7:30-9 pm in the Deepening Room
A limited number of books are being purchased and will be available on Sunday, July 1 after worship or in the Church Office, for a suggested donation of $10 each. Questions? Contact Lisa W. or Debra H. or email adultdeepening@upbrookline.org.
Book Group Discussion Leaders
Posted:
Jun 20 2018 - 11:04am
As we move into our new focus of Advancing Equality, the Stretching into Justice Ministry Team is looking for discussion leaders for our fall book, The Hole in Our Gospel, by Richard Stearns. Discussion leaders will read the book over the summer and have a couple in-person gatherings to come up with questions and ideas for small group discussions. Please contact Sarah C. at stretchingintojustice@upbrookline.org to sign up; feel free to ask Sarah, Associate Pastor Amy Norton, or Brunilda if you have any questions! Deadline to sign up is Sunday, July 1.