At United Parish in Brookline we are grateful to be able to share gifts with organizations doing good work in a variety of communities.
The funds United Parish gives away come from three sources:
Interest from the United Parish church endowment
Church members who direct a portion of their annual pledges to support Missions Giving
Specific offerings several times a year in church services
In addition, the Missions Giving Committee matches, doubles or triples the amount raised by congregants involved in church-sponsored fundraising initiatives, such as:
The Walk for Hunger
One Great Hour of Sharing, an initiative of several Christian denominations coming together since to help support 1946 to support relief and refugees
At United Parish, we are grateful to be part of community so dedicated to giving back.
Recent gifts have included:
Domestic Relief
Feeding America
Lowell Fire Relief
Health Care
Health Care For All
Homelessness
Pine Street Inn
Boston HealthCare for the Homeless
Horizons for Homeless Children
Thrifty Threads for Haley House
Thrifty Threads for BostonWarm                                
Outdoor Church of Cambridge
Pilgrim Trinitarian Congregational Church
Hunger
Brookline Emergency Food Pantry
Sunday's Bread
Walk for Hunger
Community Servings
Society of St. Andrews
Food for Free
Cooking Matters
International Relief
One Great Hour of Sharing
Doctors Without Borders
Mercy Corps
Vision of Hope School (Zambia)
Ashra Brava School (India)
YOUNG-Africa
United Methodist Haiti Mission
Duke/Rwanda Bridge Construction
Afghan Children's Mini Circus
Gun Safety/Violence Prevention
Children's Defense Fund
Mothers for Justice and Equality
Marriage Equality
Guest preaching of Reverend Frank Schaefer defrocked by United Methodists for officiating marriage of his gay son
Mass Incarceration
Jobs Not Jails (EPOCA)
Concord Prison Outreach
Community Resources for Justice
Mass Bail Fun
Social Services
Hospitality Homes
Mt. Pleasant Home
Veterans
Homes for our Troops
Bob Woodruff Foundation
Blue Star Mothers
Run to Home Base
Miscellaneous
Charity Navigator
The Giving Common (Boston Foundation)
Upcoming Mission Giving Events
Latest Mission Giving News
Missions Giving Christmas Market
Posted:
Nov 22 2017 - 9:29am
Join us after worship to purchase cards to tell friends and family that a gift has been made in their honor to an organization doing good in the world. Perfect for gifts or stocking stuffers. Descriptions of the organization included on all cards. Amounts from $5 to $50 available. From educating girls in Afghanistan; to the Brookline Food Pantry; to Everytown for Gun Safety; to the Heifer Project... and more! Purchase your cards during Coffee Hour on December 10 and 17. Spread the joy that is United Parish! Contact missiongiving@upbrookline.org.
Click here for the booklet listing all of the options.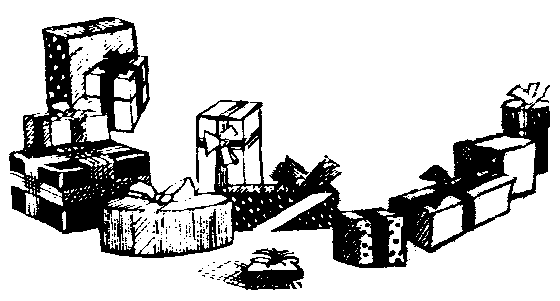 Blankets for Incarcerated Youth
Posted:
Apr 20 2017 - 10:14am
The Judge Connelly Youth Center is an intake and detention center in Roslindale for youth who are charged with a crime and being detained. When the director needed blankets for the 48 youth living in the Center, they asked United Parish if we could help out. The director wondered if we might be able to provide some cheerful, attractive blankets that would double as bedspreads. What they currently have are blankets that are "scratchy'' and plain. The idea was to provide a more uplifting environment for the youth during their time of incarceration.
After a couple months of choosing a blanket that meets their needs, along with gaining approval from various groups in the church, the Ending Mass Incarceration team requested donations from the congregation in the form of the Palm Sunday and Maundy Thursday Plate Offerings. To our amazement, 90% of the funds were raised just on Palm Sunday. The balance has been made up from the Maundy Thursday offering and the MIssion Giving Ministry Team. Well Done,....and THANK YOU!
On Monday, April 24th, at 11:00, we will be delivering the blankets and taking a brief tour of the Youth Center. If you would like to come and take the tour with us and get to know the Center, you are more than welcome to join us -- the more the merrier. We will post some pictures and a description of our tour after our visit.
Contact: endmassincarceration@upbrookline.org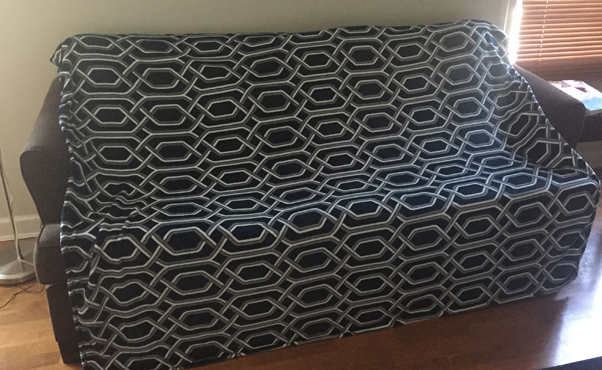 Walk for Hunger - May 7 2017
Posted:
Mar 29 2017 - 10:05am
Join the United Parish Team in the 2017 Walk for Hunger on May 7th. Plan to participate this year by walking, being a virtual walker, or sponsoring a walker on the team. This year there is even a 5K Run option!  Our Mission Giving Ministry Team is contributing $1500 to get us started, and will contribute $50 for each walker/runner who signs up as part of the United Parish team.
The United Parish has a 30+ year tradition of joining Project Bread's Walk for Hunger, a fundraising and community planning organization for more than 400 hunger programs across Massachusetts.
Project Bread assists the 9.6% of Massachusetts families that deal with some level of food insecurity. Project Bread funds Chefs in Schools to improve the nutrition of school lunches, a user-friendly website to help people sign up for Food Stamps, a food source hotline (800-645-8333), and food programs such as the Brookline Food Pantry.
Once again, many United Parish families will participate in the Walk for Hunger, walking together with their church friends, classmates and families. This is a fun way to get to know others better at United Parish and to show our support of the greater community at the same time. Children through the 5th grade must be accompanied by an adult. If your child is that age and would like to walk, but you cannot accompany them, please arrange for your child to accompany another family.
We will meet at the United Parish parking lot on Sunday, May 7th at 8:30am and then take the T together to where the walk begins.  We will then walk back to the United Parish building in time for worship @ 11am.
"How beautiful are the feet of those who preach the gospel of peace, Who bring glad tidings of good things!" (Romans 10:15)