Latest Spiritual Practices News
Lenten Study: Exploring our Faith
Posted:
Feb 21 2019 - 2:12pm
This Lent we will have a series in worship and in discussion groups about what our faith means to us and how do we express it. This is a wide open inquiry that is looking for no right answers, but really digging into how each one of us understands our faith. We will look at our preconceived notions, our stumbling blocks, old ways of believing that may not work for us, new ways we'd like to explore.
We would like as many people as possible to participate in this exploration. We will pair up weekly workshops with our themes in worship.
These are some of the questions we will explore in our upcoming study:
• What does it mean to have faith?
• What is faith?
• How and why do we express it? 
• What do God, Jesus and the Holy Spirit mean to me?
• What baggage do I carry with me about any of these ideas?
• What do I need to let go of?
• What do I need to grow into?
• and other questions you may bring
One of the end results of this study is that we may come up with our own expressions of faith – whether in words, drawing, painting or music – that help us articulate where our faith is at this moment in time.
This promises to be a rewarding study for all of us and I hope you will come try it out Sundays after worship 12:30-2pm in the Parlor through April 14.
Weekday sessions will be held on Tuesdays at 9am in the Deepening Room through April 16.
Click here to register.
Contact adultdeepening@upbrookline.org.
Lenten Study Archives
Take-home questions: What is Faith?
Lenten Study curriculum packet: Workshop #1
March 17
Take-home questions: Who is God?
Lenten Study curriculum packet: Workshop #2
March 24
Take-home questions: Who is Jesus?
Lenten Study curriculum packet: Workshop #3
Take-home questions: Who is the Holy Spirit?
Lenten Study curriculum packet: Workshop #4
April 7
Take-home questions: The Church and the World
Lenten Study curriculum packet: Workshop #5
April 14
Take-home questions: Expressing Our Faith
Lenten Study curriculum packet: Workshop #6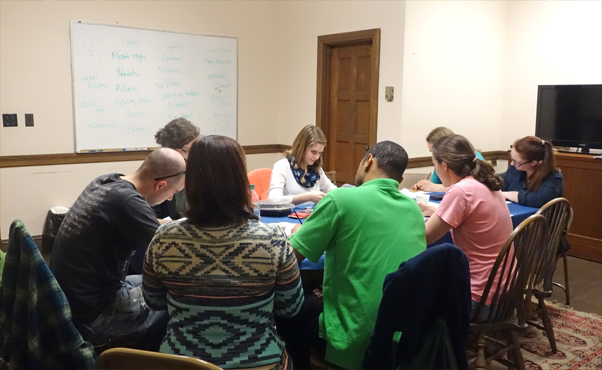 Inaugural Prayer Retreat at United Parish
Posted:
Feb 13 2019 - 10:47am
We are gathering as a spiritual community to prepare ourselves for Lent on Saturday, March 2, 9:30-11:30am in the Parlor and Willett Hall. This will be a "come as you are" time to walk the labyrinth, take time for silent meditation, learn some Celtic prayer traditions, and share quiet prayer time with those you know and new friends. Pilgrims of all ages are welcome! Questions? Contact the Church Office at office@upbrookline.org.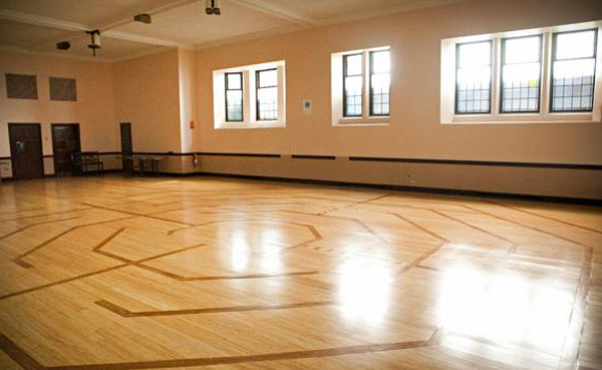 A request from your pastor
Posted:
Mar 1 2018 - 2:46pm
I would like to give you a small, important challenge this Lenten season - have a prayer partner. Now WAIT, before you disregard this, please take one minute to hear me out. I'm serious about this.
Our congregation is very good at gathering and socializing and enjoying one another's company. This is a good, beautiful and wonderful thing.
I would like for us all to do more to strengthen our spiritual connections with one another. I believe that by strengthening our spiritual bonds and understanding of one another, we increase our spiritual strength as a body overall. And in a world that needs more hope, more love, more compassion, more God energy, this is a necessary and powerful thing. It's a way that United Parish can be more of a beacon in the world.
You may think that you are not that spiritual, or that you don't know how to pray, or even if you do, you don't want to share that with someone else, that it's private. That's OK. Just give it a try. It's a holy experiment, basically committing to having a spiritual buddy in the congregation with whom you talk for 5-15 minutes each week from now through Easter (April 1).
And believe me, we could all use a spiritual buddy. You will be surprised how enriching this will be. Our Adult Deepening Team has made it so easy, with some helpful guidelines about how it can work, how to structure your weekly check-in.
Men and boys - this is not just a women's thing. So far only I and two other men have signed up to do this. I would like for ALL of us to do this. I would like all of the guys to lean into this.
To find a prayer partner
Just click HERE to start the process. You can choose your own or the team and pastors will pair you up with someone.
Lenten Study groups - Getting Real with God Click HERE
I also strongly encourage you to check out our Lenten study groups, which start up this coming Sunday, March 4.
Fasting with a purpose click HERE
Also - in traditional Lenten fashion, our Stretching into Justice team invites you to give up a meal each week and donate the money you saved to the Brookline Food Pantry.
We can enlarge our spiritual strength among one another. I believe that God needs us to do this.
In faith,
Kent